Meet Roxo™, the FedEx SameDay Bot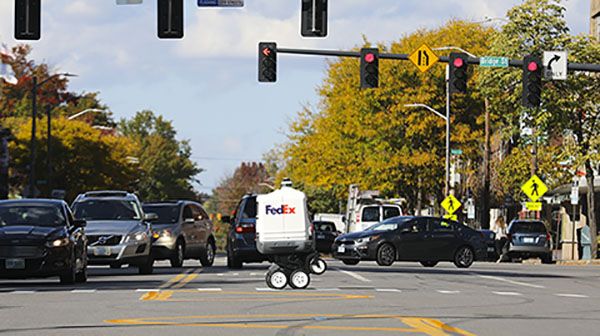 The future is knocking
Roxo operates on sidewalks, bike lanes and roadsides, and is designed to be used in a three-to-five mile radius of a retailer's location. We specifically designed Roxo for reliable, autonomous last-mile delivery that can deliver to a customer's door, including climbing the curb, traveling up the sidewalk and climbing deep terrace steps. 
Further testing is being planned, targeting customer use cases like: auto parts, pizza delivery, home improvement, general merchandise and groceries.
Safety and specs
Roxo is designed to easily interact with the dynamic world.

An array of redundant sensors give 360-degree awareness when in motion.

Roxo's team of remote operators have the ability to see surroundings through Roxo's cameras, intervene and take over control if needed. Operators can also communicate with people around Roxo, including first responders, through a speaker and microphone.

Turn signals, lights, and signaling screen clearly communicate intent to nearby pedestrians, cyclists and vehicles.

DEKA reports the iBot wheelchair base used by Roxo has undergone 10 million hours of reliable, real-world operation.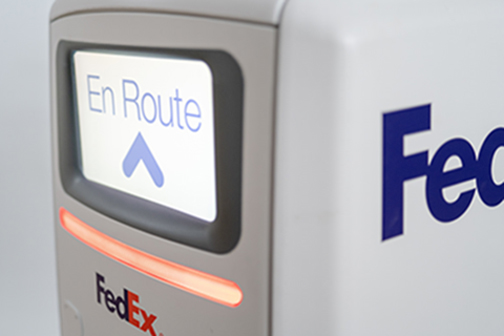 Zero-emissions, battery powered

450 lbs. approx. weight

100 lbs. approx. capacity

Distinctive profile is easily visible to pedestrians, children, animals and drivers 

Dimensions: 51.50" Height x 39" Length x 29" Width

iBot base stabilization technology keeps cargo level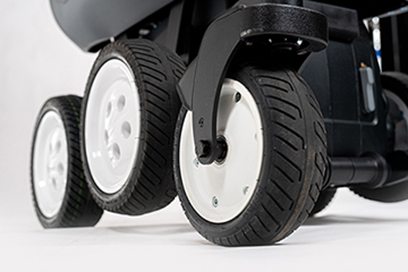 Roxo was developed in collaboration with world-renowned inventor Dean Kamen, bringing together the technological expertise of DEKA Research & Development Corp. and the 45 years of logistics & innovation expertise of FedEx. 
Roxo uses DEKA's established iBot electric wheelchair base capable of negotiating rough terrain, traversing steps, and steep inclines. The iBot base was originally designed to provide mobility and dignity to paraplegic veterans.
DEKA Research & Development Corp. is known for inventing life-changing products like:
Segway®
iBot TM Personal Mobility System 
Insulin pump
Prosthetic limbs
Learn about DEKA
How much revenue do you expect Roxo to generate?
We view this autonomous last-mile delivery service as a new market for FedEx and see tremendous potential for growth here.
How does a customer pay for a Roxo delivery?
Service features are still being developed, but because autonomous last-mile delivery is one of the priciest and most complex parts of the delivery process, we are aiming to make this a cost-effective solution.
Where can Roxo operate?
Legislation that permits direct delivery devices to operate has been passed in Arizona, Indiana, Iowa, Maryland, North Carolina, Oklahoma, Pennsylvania, Tennessee, Texas, Utah and Virginia. Additionally, we're continuing to work with state and local officials on the testing and operation of new direct delivery devices and related technologies.
When will Roxo be fully operational for customers to use?
Roxo continues to be tested, developed and evaluated. We are looking forward to our most advanced testing period yet in 2021.
How many bots do you have today? What are the plans for numbers of bots? How many, by when?
The bot is still a prototype, but the version that is currently being tested is the third generation. When testing is complete, we hope to produce these to serve local same day delivery needs.
How does using Roxo benefit the communities in which it operates?
Roxo will solve a need for cost-effective and sustainable last-mile deliveries, but the bot plays other important roles in communities.
Because Roxo is able to traverse the last 50 feet of a route, deliveries can be contactless and consumers with limited mobility can safely receive shipments at their door.