FedEx Delivery Manager
FedEx Delivery Manager
If you value delivery options that help increase repeat business then this solution is for you.
If you value delivery options that help increase repeat business then this solution is for you.
Boost Customer Loyalty Without the Cost
With FedEx Delivery Manager, you can give your customers more flexibility and control by offering timely delivery notifications and options to reschedule or redirect shipments. Plus, it's free for your business — and, could even help you save time and money by reducing customer calls and returns.


Easy to Activate
Follow a few simple steps while creating the shipping label to unlock delivery options for your customers.


Visibility at Every Stage
Enable shipment status notifications via email to provide greater visibility when new delivery options are selected.


Better Customer Experience
Elevate your customers' last-mile experience with flexible and secure delivery options.

FedEx Delivery Manager Options for Your Customers*

Deliver as Planned
Confirm planned delivery and share any additional delivery instructions.


Deliver as Planned and Sign for your Package
Sign for delivery in advance and tell us a safe place to leave your package.


Deliver to my Address on a Future Date
Delay your delivery to a date more convenient for you, up to five days from the original planned delivery date.


Deliver to my Neighbour
Provide authorization to redirect your shipment to a location within the vicinity of the original delivery address.


Deliver to Another Address
Change the address of delivery to an address which suits you best (office address for example).


Deliver to a Pickup Point
Select a pick up point close to your home where you can go and pick up your package during business hours.


---
How can you activate this feature for your customers?
When creating your shipment with FedEx Ship Manager™  at fedex.ca or FedEx Ship Manager™ Software, follow these 3 simple steps:

Step 1
In the "2. To" section, leave the "Company" field blank. FedEx Delivery Manager is currently unavailable for business deliveries.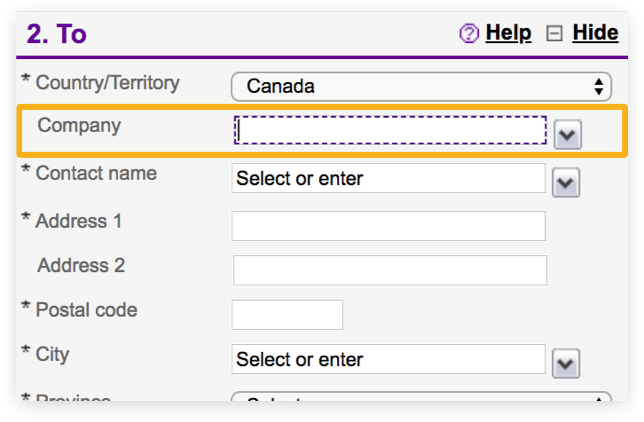 Step 2
Click on the "[+] Edit " beside "Shipment Notifications" to expand the section and view the FedEx Delivery Manager options.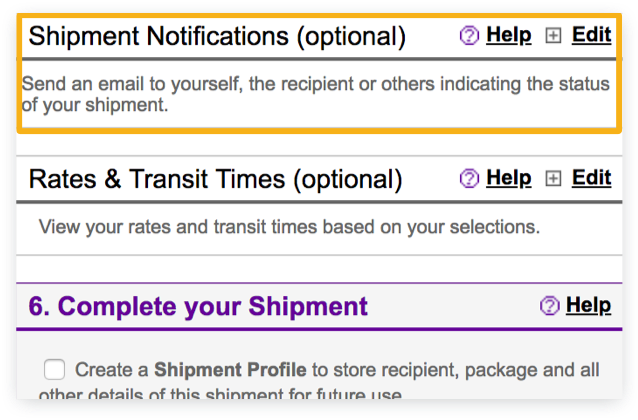 Step 3
Under "Notify Recipient", enter the recipients email and select at least one notification option, preferably Delivery.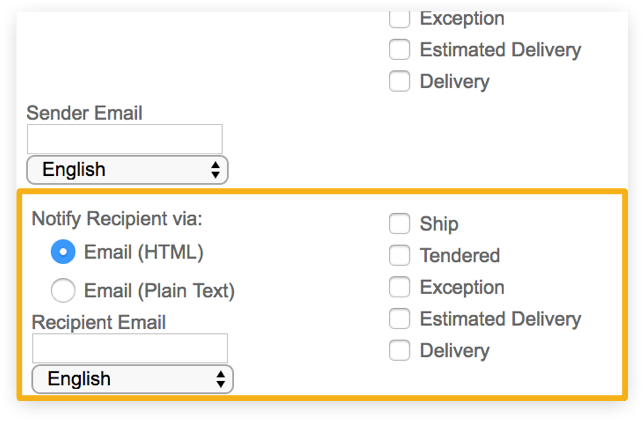 ---
Frequently Asked Questions About FedEx Delivery Manager

FedEx will send an email notification to your residential recipient with a secure link to the FedEx Delivery Manager portal. If the planned delivery date is not convenient, your recipient can choose from any of the available delivery options presented in the portal. On the day of the delivery, your recipient will receive an email notification that the shipment is on its way for delivery.
 
Only shippers can activate the FedEx Delivery Manager feature for recipients.
 
FedEx Delivery Manager service applies to eligible* shipments sent via all FedEx Express® and FedEx Ground® services for delivery to residential locations.
Please note that this feature is only available for residential shipments with a delivery address in Canada that have a customs or declared value under USD$1000.
 
To receive delivery notifications, simply choose the option in our electronic solutions. If your recipient makes changes to the delivery then they will also be visible when tracking the shipment.
 
Want to ship now?
Create a better delivery experience for your customers with FedEx Delivery Manager.
GET STARTED
*Delivery options may vary depending on the destination postal code, shipping services and availability.