Service Page
Service Page
Service Page
The "Service Page" layout should be used when creating a page for a new or existing service that need to present a lot of detailed information.
Tabs
If you are creating pages for multiple services that are closely related you are
able to use tabs to allow the user to jump between similar services easily.

Service Table
When presenting detailed information about the service, you should be using a
table to convey that information. A table can be structured into multiple
columns and can be subtracted/added based on the service offerings.
Header
For each section there should be a header that gives the user an overview of what information exist in this row.
Main copy
The main copy section is where you for example detail the actual service details. You can leverage different font weights to highlight hierarchy in information.
Sub header
We recommend to make use of subheaders to create as granular and detailed view of the service offerings as possible.
---
Linking to related information
After presenting the service information, it is beneficial to present the user
with information related to the service that could help answer any questions
they might have, or provide them with an actionable task.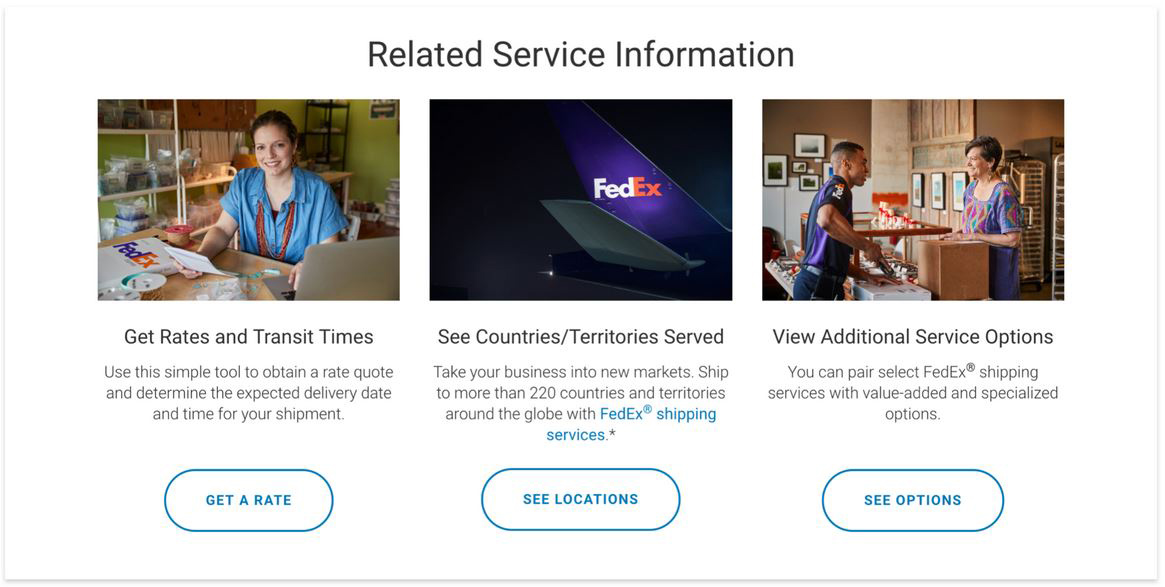 Image
For his section we recommend that you use images to liven up and give the user a visual cue that this information is unrelated to the table shown above.
CTA
The CTAs should be no more than 3 words, and reflect what they might find at the page you're linking out to.
Header and sub copy
The header should be short and concise, and not reiterating what is in the sub copy. Make sure the sub copy sticks to no more than 4 lines, and try to keep them at the same length for consistency.