Little Elska
Little Elska
Arborg, Manitoba
2019 Bronze Prize Winner
Arborg, Manitoba
2019 Bronze Prize Winner
Personalized keepsakes for special moments land Little Elska a bronze place finish in Canada's 2019 FedEx Small Business Grant Contest
Jackie Horvat's life changed for the better after her most recent pregnancy gave her the courage to start her own small business, Little Elska. During her maternity leave, she was able to tap into her innate creativity and use her hands to physically make something beautiful for her daughter – a hand-crafted and personalized plush bear.
After posting about it on Facebook, Horvat was moved by the immense positivity and words of encouragement from friends to turn her lone creation into a full-fledged business. "I went back to work after my maternity leave but resigned after three weeks and began running Little Elska out of my home", explained Horvat.
Horvat now provides handmade and personalized keepsakes such as minky baby blankets, stuffed animals and more. Its offerings are as sweet as its namesake, which stem from her heritage as a proud Icelandic.
"Elska means love in Icelandic, and it's also my nickname for my kids", explained Horvat.
On a personal level, Horvat places an emphasis on giving back to children and other moms. Last year, Horvat donated $3,000 to Camp Stepping Stones, a regional children's grief camp, and a bear to each camper. Horvat also aims to empower other moms so she sells her line of stuffed animals to them wholesale, providing them with an opportunity to build embroidery businesses of their own.
"I was incredibly excited to win the grant. It gave me a sense of legitimacy and validation for everything I've done so far", described Horvat.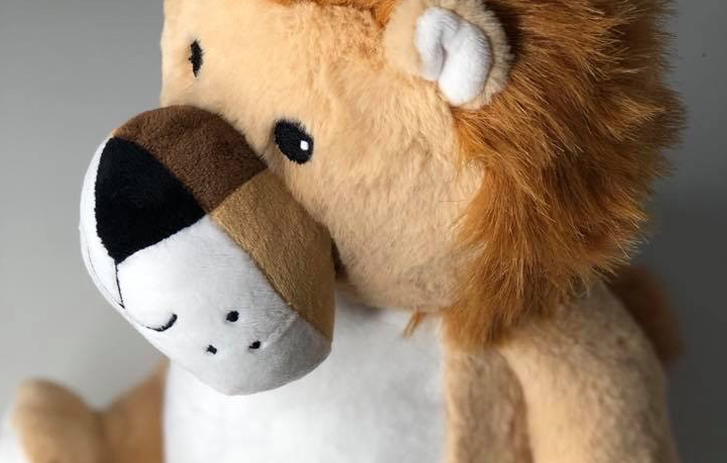 Winning the bronze was both motivating and important for Horvat, who is looking to use the grant to help adapt Little Elska to the new challenges of an e-commerce business by using more robust online marketing tools. Her goal for Little Elska is to continue to thrive in a market that's deeply saturated. She also aspires to soon grow the business physically, with a new storefront in the works.
"I believe people come to us because they want high-quality keepsakes, and to support small businesses. Being able to relate to the people they purchase from – like a fellow mom – is important to them", Horvat explained.
LEARNINGS
Like many small business owners, Horvat has learned some key lessons along her journey as an entrepreneur. Here are her top three pieces of advice for other small business owners:
 
Constantly strive for better

Horvat explained that she's had to make various changes throughout her business journey to make sure her products are of the highest quality.

"Finding a manufacturer who implements safety testing, uses high-quality fabrics and holds the same values as I do, was very important. We've worked with many different manufacturers, and it took a lot of time to find the right one that we could trust and bounce ideas off of."       


Quality over Quantity

Horvat speaks highly of her product but only because she's taken the time to perfect her craft and create something that can compete in a saturated market.

"I believe standing out really comes down to respecting your customers. Providing something of high-quality will only bring them back to your business as repeat customers who vouch for your products".


Engage and Connect

Horvat believes in consistently engaging with her clientele. She uses her Facebook page to constantly gather information on what's working with her business, what's not, and get creative inspiration as well.

"With my Facebook group, I'm able to post different ideas and see what customers are looking for. It was a group effort to come up with a llama plush. This online community provided inspiration and spurred other creations in addition to Little Elska's traditional bear".