What will you ship today?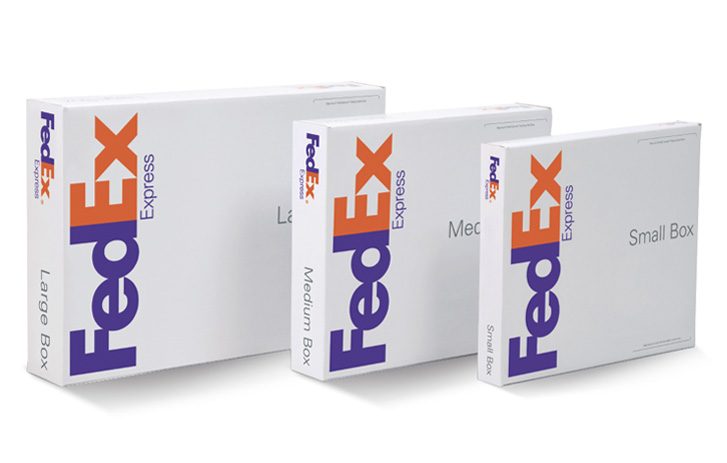 What will you ship today?
Drop off your packages at our FedEx Ship Centers and choose FedEx Express packaging size Small, Medium and Large at no extra cost with a discounted rate.
A simple way to ship.
Visit your local FedEx Ship Center for more details.
FedEx Express® Packaging
Use one of the most popular sized boxes for your shipping needs: Small, Medium or Large White Boxes.
FedEx® Tracking
You have end to end visibility of your shipment's status.
Time-Definite Delivery
1-, 2- or 3-day delivery backed by our money-back guarantee.3
Drop-Off Locations
Up to 58 drop-off locations throughout Puerto Rico, The Caribbean, Central America and South America.
Offer is valid from December 10, 2018 – May 31, 2019 at FedEx Ship Centers in participating countries: Aruba, Bahamas, Barbados, Bermuda, British Virgin Islands, Chile, Cayman Islands, Costa Rica, Curacao, Dominican Republic, Grenada, Guatemala, Jamaica, Puerto Rico, St Kitts, St Lucia, St Maarten, St Vincent, Trinidad and Tobago, Turks & Caicos, Uruguay and the US Virgin Islands.
Eligible customers for the promotional rate are non-account holders who during the promotional period drop off their shipments at the FedEx Ship Center, ship using FedEx International Priority service and pay for their shipments using cash, debit or credit card.*
Discount applies only to FedEx list rates and the packaging type; it includes fuel and taxes where applicable** and does not apply to duties or other charges, including ancillary clearance service fees. The discount cannot be combined with any other discount or promotion. Discounts are not available for Intra Island Shipments in Puerto Rico.
If the customers' shipment fits within a larger box but the weight of the package is on the lower weight breaks and package type; choose that package type weight to charge the customer. For example, if the shipment fits inside a Medium Box but weighs less than 2.5 Kg; choose the Small Box Rate highlighted on the countries promotional rate sheet.
For more information, visit fedex.com or visit your nearest FedEx Ship Center.
*In Puerto Rico the offer is not applicable for purchases made with credit cards.** Taxes are included in the rate in Dominican Republic, Uruguay and Guatemala. *** Void where prohibited by law.