Diversity & inclusion: Our values in action
Diversity & inclusion: Our values in action
Values in action
At FedEx, we're as diverse as the world we serve. From Harlem to Hong Kong, from Sao Paulo to Sydney, the world of FedEx is all about connecting people, places and cultural diversity. To meet the needs of a diverse customer base, we reflect that diversity within our organization and celebrate it in communities around the world.
Our company was founded on a people-first philosophy, and respect for everyone has always been an everyday business practice. Our diverse workforce, supplier base and supporting culture all enable FedEx to better serve customers and compete in the global marketplace.
By the numbers
Investing in our people and our diversity programs makes us stronger, and our workforce and leadership have been recognized consistently among top brands for diversity and inclusion.
$12.3 billion
spent with diverse suppliers in FY19: 80% small, 12% minority-owned & 8% women-owned
Selected as a Military Times 2019
Best for
Vets Employer
Selected as a 2019
Best-of-the-Best 
Corporation for Inclusion 
by the National Gay and 
Lesbian Chamber of Commerce
Gina Adams, corporate vice president for government and regulatory affairs, was named by Savoy magazine to the 2019 Most Influential Women in Corporate America list.
>49%
of our U.S. workforce &
35.5% of our management
team are minorities
Named one of Forbes' 2019
Best Employers
for Diversity

Named one of the
2019 Top Corporations
for Women Business Enterprises
by Women's Business Enterprise National Council
What we stand for
Diversity and inclusion at FedEx connects people and possibilities to deliver a better future for team members, customers, suppliers and communities.
Research proves there are many benefits for businesses that make diversity a priority and promote inclusion. But there's another, far more important reason why we embrace diversity and inclusion: It's simply the right thing to do.
Featured team member & people stories
Air Force veteran and FedEx Express team member Bob Bledsoe has been called a legend by fellow volunteers. That's partly because he's been serving with Team Rubicon almost as far back as its founding, but mostly because of his leadership.
Team Rubicon is a nonprofit organization that pairs the skills and experiences of military veterans with first responders to rapidly deploy emergency response teams to communities affected by disasters.
Bob was first inspired to get involved with Team Rubicon after his daughter joined when the 2010 Haiti earthquake struck. Following his daughter's lead, he deployed with the organization in 2013 after a monstrous tornado carved a destructive path through Moore, Oklahoma. Being originally from the area, he was compelled to serve. "It felt personal," he said.
Since then, Bob's been on too many operations to name, but the list includes traveling to the Bahamas after Hurricane Dorian in 2019, and more recently, assisting with COVID-19 relief efforts.
A legend indeed! You can read Bob's full story here.
Written by: Jason Douglas
Nothing is more important to an e-commerce customer than the efficient delivery of their package. Throughout the Coronavirus pandemic, e-commerce has helped push daily package volume to holiday levels. And during hurricane and winter storm season, extreme weather can complicate or disrupt timely delivery.
Kory Gempler, manager of the FedEx meteorology team, has 22 years of experience helping FedEx handle current weather hurdles and those of the future. The meteorology team plans for severe weather and provides global operations teams with hourly weather updates.
"We can't stop the weather from happening, but we can work around it. Our team of 15 meteorologists work around the clock to help keep our pilots and drivers safe by providing daily forecasts and weather updates to our crews."
Based in Memphis, TN, the team is the largest cargo airline meteorology department in the world. They use weather reports to reroute shipments to avoid hubs experiencing severe weather, proactively managing the network. Administrators, dispatchers and staff are kept up to speed on evolving weather patterns, in the 220 countries and territories where FedEx operates, and can reroute shipments to avoid areas experiencing severe weather and help keep customers' shipments safe.
"On any given day there may be foggy conditions on the west coast, thunderstorms on the flight arrival into Memphis, a typhoon in Asia, and a hurricane out in the Atlantic. The meteorology team is constantly scanning the globe and passing information along to the crews to safely deviate around the weather," said Damian Todd, Technical Flight Dispatcher for FedEx Express.
So no matter the time, day, week, or weather event, the FedEx meteorology team is working to keep our team and your packages safe.
---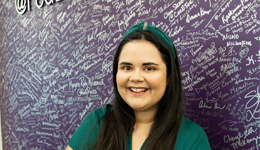 Honoring Hispanic Heritage Month
We asked several of our team members to share how they stay connected with their heritage and why they feel diversity & inclusion is important for FedEx.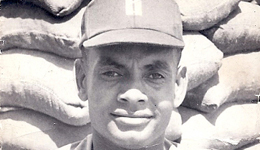 In celebration of Black History Month, we recognize three pioneers in FedEx aviation.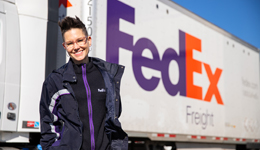 Celebrating women in trucking

Hear from five women who are charting their own unique paths in the transportation industry to share what their jobs mean to them.