---
FedEx agreement with Dollar General increases convenient access to FedEx drop-off and pickup services
Brie Carere
June 17, 2019
As online shopping continues to grow, so do shoppers' expectations for convenience, speed and reliability — and that goes for their package deliveries, as well as returns. That's why I'm thrilled to announce the addition of more than 8,000 Dollar General stores to the FedEx network of package drop-off, return, and hold-for-pickup options.
This announcement comes on the heels of the news of launching FedEx Ground 7-day service in 2020 —making every day a delivery day — and testing the new SameDay Bot in select markets this summer. While these are great growth opportunities for FedEx, the real winners are e-commerce merchants — of all sizes — and the shoppers who enjoy their products.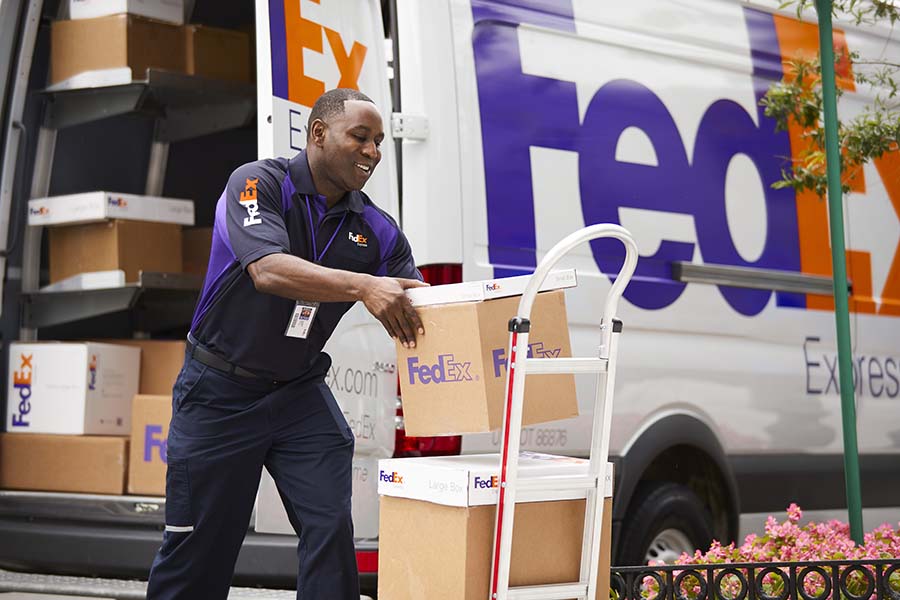 These new e-commerce-focused innovations will help these merchants grow their businesses with fast, cost-effective delivery options while offering shoppers convenient drop-off and pick-up locations that fit seamlessly into their lives.

Online shoppers expect delivery and returns options that meet the demands of their schedules, no matter where they live. And we know that 50 percent of these shoppers want additional delivery options and a third of the time they're returning what they buy online. Said plainly: online merchants must find a practical way to meet their customers' needs — and if they disappoint, shoppers are likely to go elsewhere. 
While a physical store is not required to play in the e-commerce game, there are certainly benefits. For example, when it comes time for returns, 47 percent of customers prefer to make them in-store[i]. With the addition of more than 8,000 Dollar General stores — bringing our network to more than 62,000 FedEx retail locations — online merchants can enjoy the perks of a physical store without having to invest in building one.
And while it's impossible for most retailers to have a location in every community, we anticipate that by the end of 2020, the percentage of U.S. customers within five miles of a FedEx drop off and pickup location will increase from 80 percent to over 90 percent. This means e-tailers of all sizes will be able to reach 90 percent of the U.S. population through our network for delivery and returns. That's a game changer!
Bottom line: when your vision meets our growing network, we can create possibilities for shoppers and growth for online merchants. And we're just getting started!
[i] (Source: Internet Retailer's "Click, Ship & Return Analysis of the E-Commerce Fulfillment Landscape", 2018).