How to deal with delivery exceptions
While most packages arrive intact and on time, there's the occasional delivery exception. We'll take you through what may cause it and how to go about retrieving your items.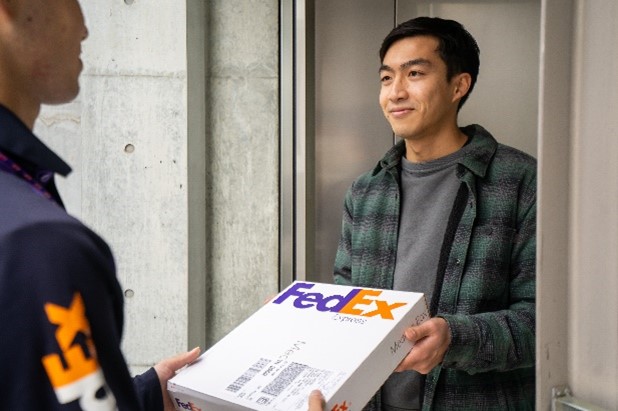 What is a delivery exception?
A delivery exception, also called a shipping exception, occurs when something unexpected happens during the delivery process.
What is a delivery exception? 
A delivery exception, also called a shipping exception, occurs when something unexpected happens during the delivery process.
Common delivery exception causes include:

Unable to deliver to address. Sometimes you'll need to sign for a package before we can leave it. If you're not home, the order becomes a delivery exception, and we'll try delivering it later. We may also have trouble finding your address if the number isn't easily visible.



Severe weather. Unexpected weather can cause delays. Rainfall or light snow won't typically hold up the process; however, inaccessible roads or unsafe situations can impact delivery.


Illegible shipping label. Sometimes a shipping label gets damaged, and sometimes there's a typo. Either way, we will likely have trouble determining the delivery address. If this is the case, it will be taken back to our location or returned to the sender.



Damaged package. If a package is damaged in transit, it will be returned to our shipping location. From there, it may be repackaged, or the sender may be contacted to see how they wish to proceed.



International customs delay. If you're expecting a shipment from abroad and there's missing paperwork or unpaid duties, there could be a hold-up at the border until it's resolved.



Animal interference. A dog chasing a courier isn't just for cartoons—it does sometimes happen. If a package handler faces a seemingly aggressive animal-related situation, they may not be able to deliver on time. This could be a large hornet's nest blocking delivery, a skunk standing in the way, or even a bear or wolf if you live somewhere rural.
Expected time frames for delivery exceptions:
The exact time frame can vary based on the exception's cause. We will often attempt to deliver the package the following day. This would be the case if the delay were related to the weather, a holiday, or a signature requirement. The package will likely take longer to arrive if connected to international customs or during a hectic period. 
You might face longer wait times if the reason was an unreadable shipping label, incorrect address, or damaged packaging. In this case, the sender will need to correct everything and follow up about an updated delivery date.

How to handle a delivery exception:
1. Track your delivery. Keep tabs on your order's transit journey by logging into the FedEx Delivery Manager®. You should be able to see if there's a delay.
2. Contact the package sender. As soon as you receive a delivery exception notification, reach out to the retailer. They can connect with the courier and keep you informed of potential next steps.
3. Communicate with FedEx or the respective shipping courier. Alternatively, use your tracking number to contact us  directly. They can inform you of possible reason for the exception and help reroute your package, if necessary. In most cases, you can request next-day delivery.
Although the unexpected happens, you can feel confident when monitoring the status of your  package with FedEx Delivery Manager. You can also keep an eye on where your package is at all times by using our online tracking application.