My package was delivered to the wrong address — what do I do?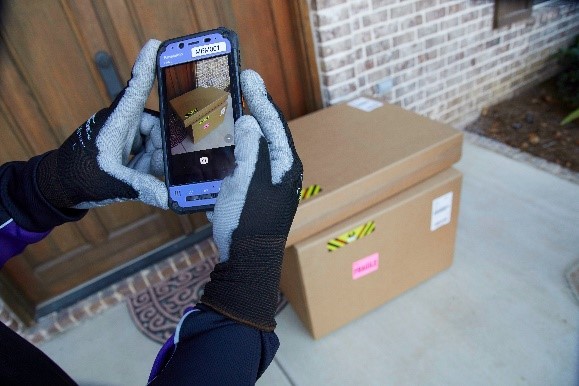 Ordering online and then receiving the item days later is exciting. However, mistakes can occur and sometimes, a package is shipped to the wrong address. We'll walk you through what happens and how to retrieve a package if it's been misdelivered.


When you're expecting a FedEx Home Delivery® shipment, track your package through the mobile app or sign up to receive notifications from the FedEx Delivery Manager®, so you'll know where your package is and its anticipated arrival date. 
What should I do if my package is delivered to the wrong address?
If you see your order has been delivered, but you haven't received it, don't panic. There's a good chance you can still track down your package by taking the following steps.
Check your property. Courier will place packages out of plain sight to help prevent theft or keep package out of inclement weather. Walk around your residence and keep an eye out for spots the courier could have left the package—porches, side doors, and the garage. FedEx Delivery Manager allows you to leave specific delivery instructions to avoid searching your property and help prevent stolen packages.


Confirm shipping details on your order confirmation. Even a small typo can lead to a big mix-up. If you ordered online through a company you've used before, the address field might have accidentally auto-filled with the previous one. If this was the case; contact the shipper and let them know your package was not received.


Contact FedEx or the respective courier company. If you still can't locate the package after taking these steps, reach out to the shipping carrier. Have your tracking number ready when contacting customer service, and from there, they'll work to retrieve your package. Learn how we make tracking and managing your deliveries easy.


File a claim in the event of a lost package. On rare occasions, a courier may be unable to locate a misdelivered package. If this is the case, with FedEx you may be able to file a claim with FedEx. However, you must provide proof and value so attach the order confirmation when filing your claim online.
What should I do if the wrong package was delivered to my house?
Take the following steps to try and get it to the intended recipient:
Don't open it. Even if your address is on the box, it's illegal to open someone else's mail without first trying to correct the situation.


Contact FedEx or the shipping company. If you don't recognize the recipient's name on the package, look to see which shipping company delivered it. If it was FedEx, contact our customer support and explain the situation. They'll schedule a pick-up and, from there, get the box to the correct recipient or return it to the sender.
Tips to avoid misdelivered packages in the future
Several situations can lead to a package being sent to the wrong address. Here are some tips minimize your chances of it happening to you.


Ensure your latest address is on file. If you've recently moved, there's a chance an online retailer has your previous address still listed in your account. Make sure you've updated your address information on the sites you frequently visit. 


Check for typos. Errors on the house or apartment number, street name, city, or zip code often result in incorrect deliveries. Before finalizing an online order, do one last check to make sure the shipping-related details are accurate.


Check for legible handwriting. If handwritten details are challenging to read, the courier may accidentally deliver your shipment to the wrong destination. Printed shipping labels help to minimize this change chance of a mix-up.


Ensure your house number is clearly visible at your residence. If your house number is missing or difficult to see, the courier may have dropped the package at your neighbor's home by mistake. Make sure your house number is clearly posted by your front door.


Track and redirect your package before it arrives.  As soon as the tracking number details are entered by the shipper, you can start tracking your package. If you realize that an old or incorrect address was provided, request that FedEx redirect your package to one of thousands of nearby FedEx Office, Walgreens, or select Dollar General and grocery store locations. With FedEx Delivery Manager, customers have the option to request to hold packages at a secure and convenient location for up to seven days.
We make it easy to ship and track your deliveries. Consider FedEx the next time you have a choice of shipping couriers when getting something delivered. There are plenty of affordable and convenient shipping options to choose from, including FedEx Ground® and FedEx Express Saver®.