Types of Posters: Understanding the Difference
Types of Posters: Understanding the Difference
FedEx Office offers multiple poster options to print for your business.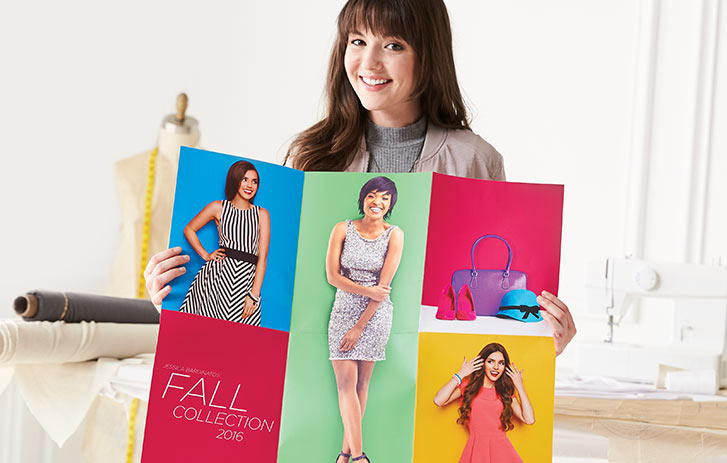 Poster prints
This product is best for projects that require communicating important information. For example, maybe your business has a presentation coming up. Poster prints are great for showcasing product photos, renderings, statistics or talking points.
Once you've figured out what you want to showcase on your poster prints, simply visit FedEx Office and our team members will be happy to help you create them. You'll choose between matte or photo-quality paper, and whether you want to add mounting or lamination. Business will be booming, all thanks to poster prints.
Mounted posters
Mounted posters are perfect for directional signage at a convention, promoting a sale outside your store, announcing a product launch at a trade show, promoting classes inside a building and so much more.
A mounted poster is a poster print that is mounted to a back made of your choice of black or white foam board, making it a bit more sturdy and durable.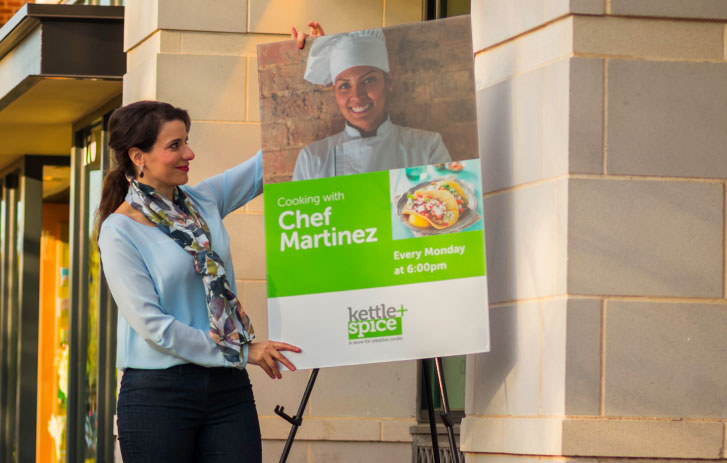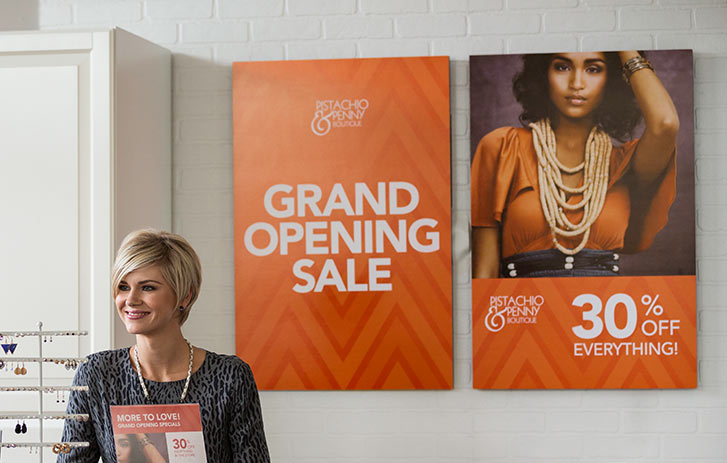 Photo posters
For a touch of class as well as durability, photo posters are a great option for office décor or showcasing a more permanent business message. With a minimum indoor lifespan of five years, they make great art pieces for a lobby or waiting room. You could also use them to showcase some of your company's best work around the office.
The photo poster comes with four indentations on the back to make hanging them on a wall simple. Plus, we offer hanging hardware. For the poster surface, choose a gloss finish to make the colors pop, or if your photo poster will be in direct light, choose a satin finish for reduced glare.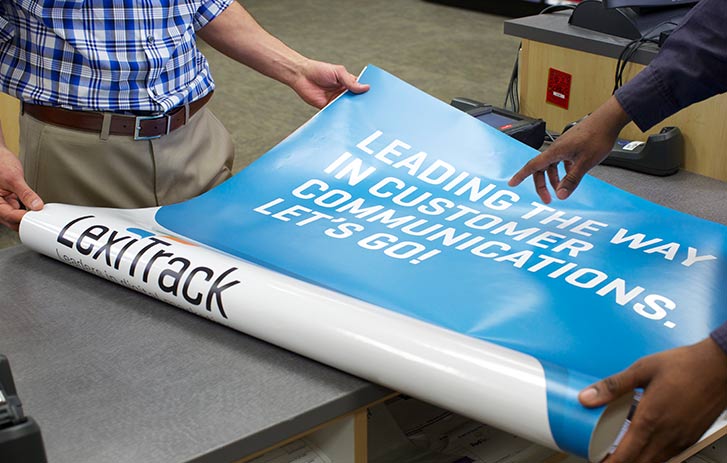 Poster Prints
Ideal for quick-turn or higher quantity projects

Matte or photo-quality paper

Popular sizes range from 16" x 20" to 36" x 48"

Start at $7.25/sq. ft.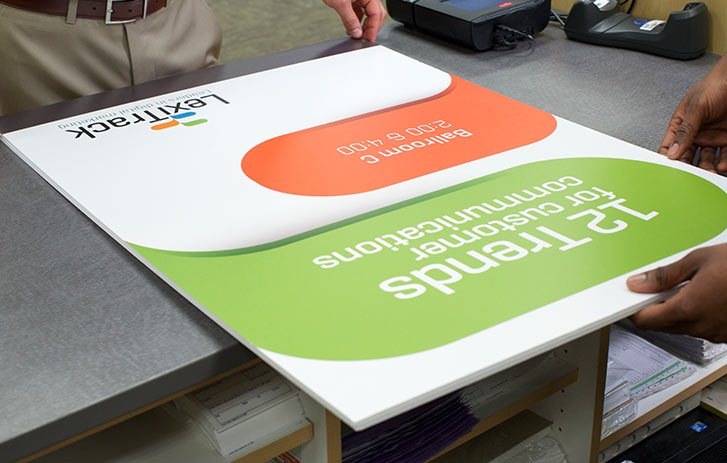 Mounted Posters
Ideal for presentations or reusable signage

Matte or glossy paper mounted to foam board

Sizes range from 18" x 24" to 36" x 48"

Ready to display

Start at $39.99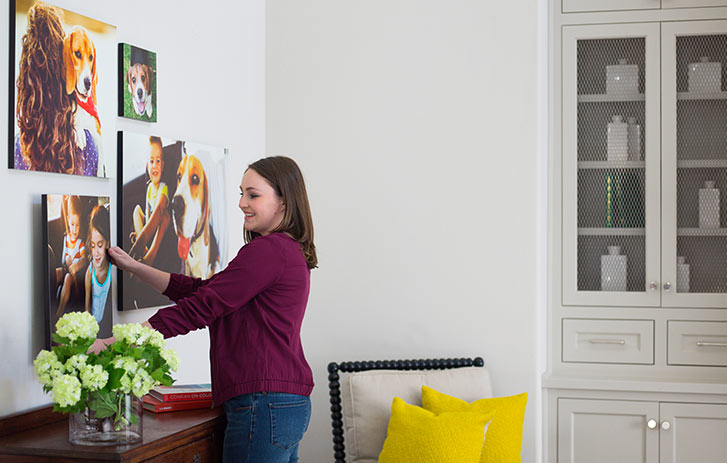 Photo Posters
Ideal for décor or showcasing products

Satin or glossy paper mounted to ¾" black rigid board

Sizes range from 10" x 10" to 36" x 48"

Ready to hang

Start at $27.99