The Ultimate Guide to Printing Wedding Invitations
The Ultimate Guide to Printing Wedding Invitations
FedEx Office is your one-source print shop for all your DIY wedding needs.
Your wedding day is coming up, and you're looking for a way to stay on budget while bringing a personalized touch to your stationery suite. Why not DIY? According to a recent study, interest in DIY wedding elements like printed wedding invitations has doubled in recent years and only seems to be growing.*
When it's time to plan your wedding, you can trust FedEx Office for a variety of print solutions that will make your special day uniquely yours. Don't know where to start? Read on for tips and tactics that will help make planning your wedding a breeze.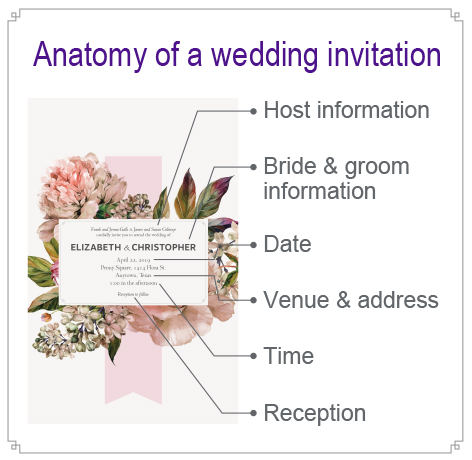 What to include in your wedding invitation
Invitations should convey a few key bits of information to your guests, starting with the names of the bride and groom and their hosts. Guests will also need to know the date and time of the event and information about the venue. Optional information can include appropriate attire, reception details, and directions or a map to the location.
Options for printed wedding invitations
Once you've written out your invitation and selected a design, it's time to select those finishing touches that will make them uniquely yours. Upload your project into our print portal to discover a variety of options to make them stand out, from paper color to extras like laminating and folding.
Set the tone with your wedding invitation
As your first touchpoint with your guests, wedding invitations are an excellent way to preview your wedding's theme. You can also use invitations to bring some personality to your big day, from bold, splashy images to uniquely creative designs. Looking for something more traditional? Classic invitations with minimal imagery and elegant scripts offer a timeless feel and are making a comeback.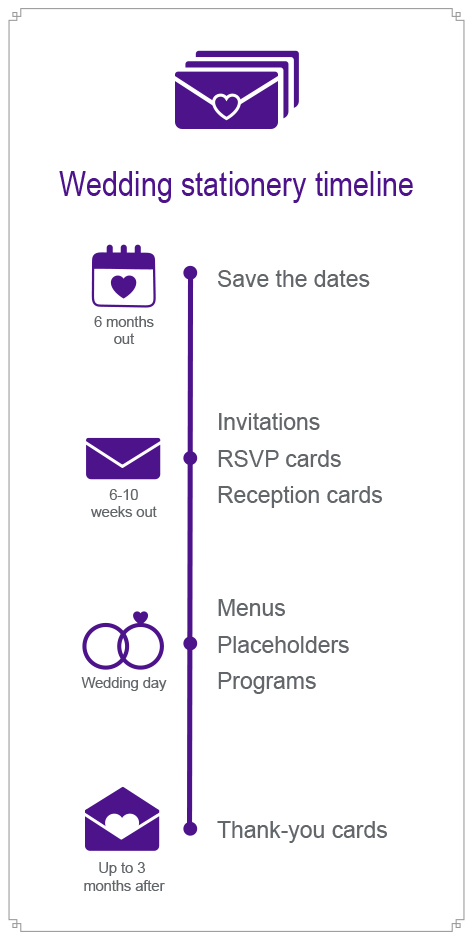 When to mail
A good rule of thumb is to get invitations in the mail 6-8 weeks out from the event, or 10 weeks out for guests who are traveling from overseas.
Other wedding essentials
There are other stationery items a bride will need to consider, including save the dates, menus, programs, placeholders and thank-yous. You can use postcards to complete these tasks. Choose from single- or double-sided versions in a variety of options, including size, color and paper weights.
You can also print a photo of the lucky couple to place by the guest book, or even create signage to help guests get around your venue. For an extra-special touch, consider printing magnets or stickers to help commemorate your special day.
Visit us in store for hassle-free invitations.