The Current state of commercial print quality
The Current state of commercial print quality
Discussion with Aimee DiCicco, SVP, FedEx Office
Discussion with Aimee DiCicco, SVP, FedEx Office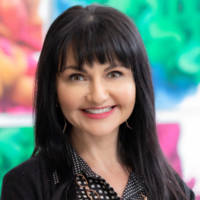 "I'm often asked about the state of commercial print, the impact of digital printing, what's important to customers today, and what the future of commercial print holds. I offer these answers to help our customers see ahead and plan ahead." —Aimee DiCicco, Senior Vice President of Commercial Business Development, FedEx Office
Our world is full of digital media. What impact does this have on print?
It's raising expectations on quality. We're now accustomed to seeing things in high definition — all day, every day. 1080, UHD, 4K. Therefore, when materials are printed, it's essential that they convey first-rate quality. Print is a physical expression of a company's brand, so it has to be exceptional.
How has digital printing changed the print industry?
Since FedEx acquired Kinko's in 2004 and rebranded it as FedEx Office in 2008, digital printing has grown by leaps and bounds. However, the importance of print — and specifically the quality of what we print — has increased at the same time. People often think of digital as a threat to print when it has actually enabled printers to improve processes and quality. In certain ways, digital holds print to an even higher standard.
What are customers looking for in a commercial printer?
Speed and quality. They expect both, with no trade-offs. Our nationwide network of 2,100 stores and 18 closed-door commercial print facilities enables fast delivery, especially since it's backed by the robust FedEx transportation network. All of our locations are digitally connected, which means communication and file transfers are fast and easy. Plus, they all use the same color management systems, so quality is consistent from location to location. And finally, our print experts monitor every project to ensure on-time delivery and exceptional execution.
What's most important to commercial customers today?
It's still quality, but the idea of "quality" means different things to different people. If you talk to someone who's on the technical side, it means things like color consistency, crisp graphics, and high resolution. We achieve those things through color matching, G7 certifications (which all of our stores and commercial print facilities have), high-performance printing equipment, capabilities to print on different substrates consistently, and so on. But to a marketing person, "quality" means protecting their brand. And that's the result of those front-end technologies and processes.
How do you ensure quality?
Quality goes beyond what you print and touches every step of the process. It starts with the consultative approach we offer — asking not just "What do you want to print?" but "What do you want to accomplish, and how can we help you achieve that?" We want to deliver the right product at the right time for maximum impact. We don't just process the order, we take the time to understand the need behind the request. It's above-and-beyond quality of service, not just physical print quality.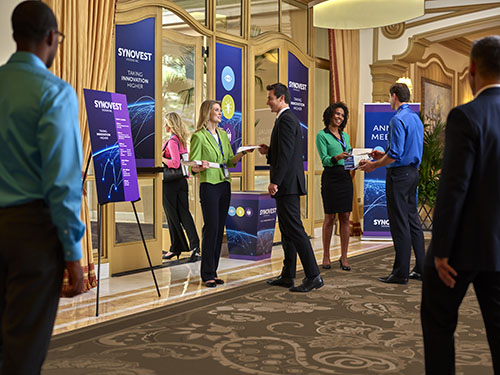 Can you give an example of a problem you've solved or a way you've made a difference?
One great example is a customer of ours called Yogibo. They sell what they call "shockingly comfortable" beanbag furniture through their online store and more than 80 retail locations around the world. They were using multiple vendors to print and distribute their materials, and it was causing major issues with quality and consistency. Plus, they were wasting so much time explaining projects to every vendor they dealt with, and then managing the projects and the people working on them. Now that they're working with us, they have a dedicated team that knows exactly what they need, they get predictable pricing, and their materials are consistent across the board.
What are some print trends you're seeing lately?
We're seeing huge growth in large-scale color printing, signs and graphics, directional signage, and branding. And it's not just external customer-facing work. Companies want to brand their offices, to have a place where employees see and feel the company's culture from the moment they walk in. We're able to help them promote and preserve the integrity of their brands internally and externally. Which brings you back to quality — one trend that's never going away.
What is the future of commercial print?
Print is no longer a commodity; it's a consultative service. It means finding out how we can work with the customer to provide a strategy and a solution that makes their brand look as good as it possibly can, consistently, at every single touchpoint. It gives customers peace of mind knowing their projects are all being handled by a team that understands their brand and their specific needs.
How do you keep up?
Our evolution from commodity to consultative service has been enabled by our people. They're industry experts with so much experience, sometimes decades, executing print projects. They're able to see potential pitfalls before they happen. And they're empowered to say, "Wait, here's an opportunity to make even more impact with this print campaign."
What ideas or opportunities can you share with print buyers?
From a practical perspective, it could be recommending a new substrate or finishing technique, helping them explore materials that minimize their environmental impact, or even creating a streamlined process for kitting and fulfillment. It's amazing to see how our team is able to work one-on-one with our customers and wow them with all the things FedEx Office can do. Ask any of our commercial account reps what their favorite part of their job is, and I guarantee most of them will say that collaborating with the customer is the most rewarding part.
To discover more articles like this on the benefits of creating a commercial print program, visit our Knowledge Center.
Request consultation
Learn more about the potential benefits of creating a customized commercial print program.
CONTACT US
---