Discover commercial print's one-stop shop
During the coronavirus outbreak, organizations experienced a worldwide disruption to the way they normally operate. It has been a global stress test — an unplanned assessment on system functions. With this new challenge, management gets a unique perspective on how important it is to have true end-to-end solutions. In addition to saving time and financial resources, a reliable one-stop shop is well positioned to streamline processes and boost efficiency to support continuity during an uncertain time.
When it comes to printing and delivering those messages in a safe and timely manner, you want a print provider that has a trained and experienced team of professionals with a wide range of solutions. Only FedEx Office has the infrastructure and expertise necessary to do the job and do it well. With 19 centralized print production facilities and 12,000 digitally connected printers, we have the capability to mitigate disruption while maintaining the highest quality standards and giving your team the most space to be creative. That's a true one-stop shop.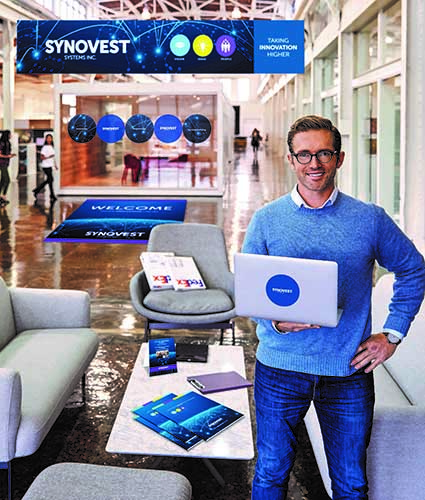 Dependable printing services, when it matters most
Just as FedEx is synonymous with reliable shipping, FedEx Office has come to be synonymous with limitless printing potential — even during a crisis. This is especially important given that 29% of companies' total communication spend goes toward print, still more than any other communication form. Additionally, organizations on average spend up to 3% of their annual revenue on print.1 Companies save money in the long run when outsourcing printing to a trusted provider because it frees up valuable staff and time while making advanced printing technology available. You are gaining access to print technology you might have not invested in previously. This technology gives your organization output you would've otherwise not been able to achieve — and that's significant!
Ultimately, your organization works to meet customer and marketplace demands. Your provider should have the ability to evaluate network capacity, equipment and inventory in real time and redistribute printing as needed to maximize speed and efficiency, as well as account for regions impacted by unforeseen crises. Instead of printing materials in one location and then sending them out, we leverage a network that distributes files digitally first and then prints them at that destination. That means fewer delays when your print project can be routed to the print facility closest to your point of need — or re-routed if one facility is experiencing higher than normal workloads. That's, in part, how this one-stop shop is able to complete 1 million print jobs per month with an average turnaround time of 22 hours and a 99.8% error-free rate — a high bar for printers and a worry-free experience for you.
Printing expertise from beginning to end
Whether your company is printing large-format projects like signs and banners or small ones like flyers, you need an organization with the color, design and formatting expertise to execute the job flawlessly. One that handles every step of the printing process expertly with advanced equipment and color management technology — such as high-speed digital presses — and peak digital workflow production facilities. 
Custom print projects, such as those using metallic inks or three-story hanging banners, are produced with the utmost attention to detail and specifications. Working with a print organization over time means the printer will get to know your business and develop a level of understanding regarding the messages you want to convey. Expertise is enhanced by building trust.
A true end-to-end, trusted solution
That trust should carry through to the delivery of the finished product. We cover the entire process from end to end — from the time you bring your concept to us to ensuring the products are dropped off on time to their end destination. The cost of printing goes far beyond the first step. Transportation can greatly increase the amount you owe and the time you plan for, but not necessarily if your printer is also your logistics provider. If your printer does not manage that final step, it's not a true end-to-end solution and your product can be left sitting on the curb.
Once your signs, direct mail campaigns, banners, posters or flyers are printed, our shipping experts take over. You can track your prints with ease, whether you're well-established in the corporate world or a trailblazing startup. No matter who you are or what industry you're in, collaborating with a one-stop shop will help your printing — and your life — run more smoothly.
To discover more articles like this on the benefits of creating a commercial print program, visit our Knowledge Center.
Request consultation
Learn more about the potential benefits of creating a customized commercial print program.
CONTACT US
---
1 Weilerstein, Ken. Gartner Group. (Aug 19, 2003). "Printer and copier fleets: The gold mine in the hallway."