Four exciting trends in signage
From lighting advances to augmented reality and beyond, current signage trends push the envelope on what print can do and how it can attract clients, especially in retail and restaurant spaces. The specific trends may change, but the need for print itself will always exist. 
"Branding is a place where traditional signage still stands tall because branding should be a constant and integral part of the environment," FedEx Office signs and graphics solutions expert John Andrew says.
"There's still a big call for decorative graphics, which is large-scale signage that complements interiors. In restaurants and retail especially, these graphics help tell the brand story in a bigger, less interruptive and more constant way," Andrew says. As brick-and-mortar spots welcome customers back, they're faced with the ongoing realities of social distancing and customer comfort levels. Compelling and creative signage will be more important than ever.
These four trends show how dynamic the world of signage can be.
1. Advances in print and lighting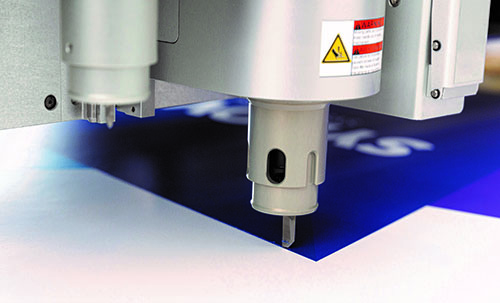 Printed signs can be backlit with LEDs for vibrant images that will capture your audience's attention and add depth to the creative. Recently, more companies have started using inkjet produced fabrics due to the lower cost and higher durability. 
Take airports, for example. All those backlit images directing you through Terminal C, guiding you to the nearest restaurant or pointing you to the terminal tram? They're called silicone edge graphics (SEGs) and are printed on polyester fabrics with silicone beading sewn at the edges that can be attached to frames. SEGs can be produced in large sizes, they don't give off a glare (as opposed to digital), and can be folded tightly for shipping, making them highly versatile.
The backlit signage trend is especially helpful for the retail and restaurant industries that have the task of catching consumer's eye. Large SEGs can be used at store and restaurant entrances to encourage people to walk in. They can also be displayed inside to enhance the customer experience and to direct shoppers or diners. They have become less expensive to produce, and their brightness, color quality and ability to command attention make them a great tool for attracting buyers.
2. Temporary adhesive displays
Not all signs are meant to be permanent. You might have a weekend event that needs signage, a pop up shop, store within a store or a sale you want to promote. This is where temporary adhesive vinyl comes into play. The beauty of temporary signs is that they can be placed on just about any surface — under your feet, above your head, all around you. They're lightweight and easily transportable. 
"Adhesive vinyl wall graphics are finding more popularity as companies look for ways to enhance customer spaces," Andrew says. "This media can be used for entire wall murals in common spaces or can be cut into shapes to create a more immersive experience. The media varies based on the requirements around longevity and the look you are going for."
Restaurants stand to benefit from vinyl in particular. In high-traffic dining areas, the material is easily cleaned and won't succumb to chemicals in sprays. Retail stores can use adhesive vinyl signs for just about anything — informing customers about sales, bringing attention to a certain area of a shop or announcing big news. Life-size or miniscule, temporary adhesives can still make a big impact.
3. Augmented reality signage
This tech-forward trend goes beyond what people can see. It overlays 3D digital content onto the real world — using print and a smart device, like an iPhone or iPad, to make new text, images or video appear or shift in the eye of the beholder. AR also uses IoT (Internet of Things) — interrelated computing devices that have unique identifiers and can send data throughout a network — to bridge the gap between the physical and digital. And it's different from virtual or mixed reality because it still relies on print to function.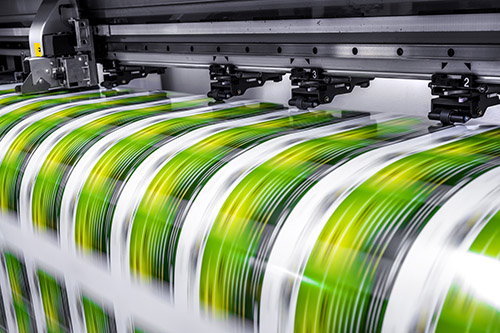 Augmented reality takes a printed sign and creates a multidimensional story that captivates viewers. Look to the Dallas Mavericks who, with their building-sized AR sign of player Kristaps Porzingis, have fascinated fans. The sign animates on their phone, so it appears like the still image of Porzingis comes to life, and he dunks the ball with force. Companies can apply that same principle to their businesses. 
"AR can help buyers understand products and enhance customer satisfaction," Andrew says. "It's well-known that both brick-and-mortars and online retailers now allow you to visualize a product in your home environment using AR running on your phone or tablet. The overall result of this technology is that customers become inspired and make more informed buying decisions."
4. Personalization and interactivity
More and more, companies are branding themselves through inspiring interaction. Printed signage that encourages personalization and engagement brings the public into the equation and compels people to be part of a brand instead of simply spectators. The digital engagement space has become oversaturated with tactics, leaving room for print to stand out. Andrew says he's seen creative and interactive dimensional mailers, such as one that, when opened, turned into a 3D sports arena accompanied by a request to renew season tickets.
There is no shortage of space for companies to capitalize on the interactive trend and set themselves apart from online. For example, Andrew worked with a restaurant that made their feedback process interactive. They asked customers to write suggestions and comments on table napkins and fasten them to a printed display at the restaurant entrance. Restaurant management posted responses, allowing customers to feel more valued. Creativity and personalization go hand-in-hand.
FedEx Office has the expertise necessary to help your company make good on these signage trends. How your brand stands apart, and speaks to the consumer, matters.
To discover more articles like this on the benefits of creating a commercial print program, visit our Knowledge Center.
Request consultation
Learn more about the potential benefits of creating a customized commercial print program.
CONTACT US
---