How to achieve business goals with print consistency
No business sets out to achieve excellence on occasion or deliver results here and there. The mark of a great business comes down to this question: Is it able to perform at a high level on a consistent basis? Consistency builds momentum, and momentum builds your business, allowing you to achieve your goals. 
Achieving consistency does not happen by accident. It requires organizations to manage their day-to-day processes with minimal disruption so they can focus their energies on larger objectives. Print is an important aspect of daily business operations, and when handled poorly, it can impede every other objective. When handled well, it can be a crucial component to greater success.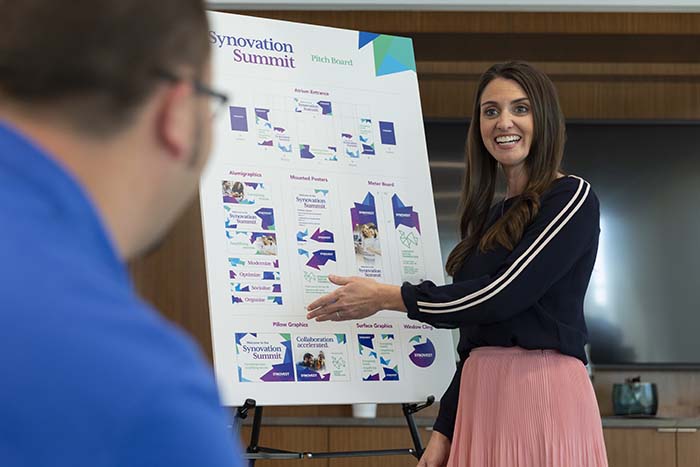 Why consistency matters
Every touch point you have with a customer helps shape their impression of your organization. That is true of everything from the messages you send in direct mail campaigns to the signage displayed throughout your headquarters and customer-facing locations. If any of those touch points are inconsistent, it can cause confusion and erode your brand.
On the other hand, if every experience someone has with your business is of the highest quality and is consistent across the board, it reinforces your brand and helps convey confidence to potential buyers and employees. It demonstrates your commitment to excellence in the details and fosters confidence, making your organization more appealing to work for and do business with.1 
A road map for consistency
To achieve consistency, you need to have the right systems and processes in place. Having documented standards is critical, as is ensuring they're being enforced across the board. Here are some steps for creating a consistent (and therefore better) experience for your customers, employees and prospects: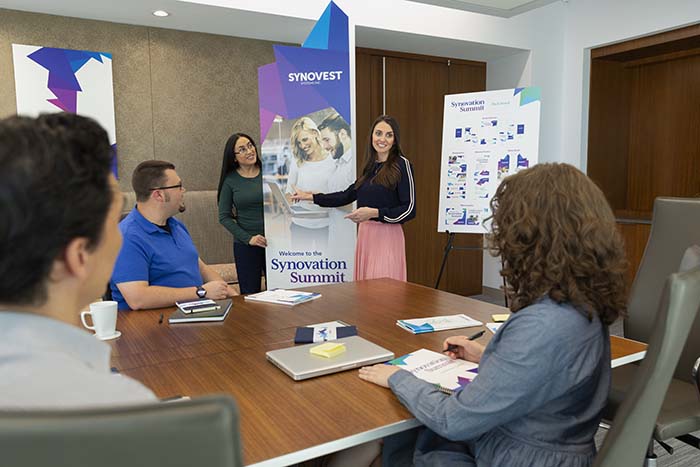 Develop brand and messaging guidelines. Every piece of collateral you print, training course you publish or store signage you write needs to reflect your brand. Having documented guidelines for how you talk about your business and its offerings will help teams use the same language when creating messaging. Likewise, your brand standards, which include logo guidelines, Pantone colors and imagery style, should dictate your company's visual identity so every creative piece you receive is on-point.
Seek cross-functional alignment. Even a well-managed team can falter when it isn't coordinating effectively with other teams in the organization. For instance, if you look at sales and marketing, there are lots of moving pieces. Building consistency among disparate teams requires having frequent conversations to reinforce whatever goal you're working toward and putting quality-control processes in place.
Always work with trusted vendors. External support can often help you achieve your business goals. Whether you work with a team of graphic designers, a business consultant or a commercial printer, you'll get the most consistent results when you develop a relationship with these vendors. If you're satisfied with their performance, keep working with them. Trusted vendors learn your preferences and can deliver for you time and again.
Bringing consistency to your printing
When print is not managed effectively, it can hinder the success of an entire project. If you want consistency in your printing, it's important to have a sound print strategy. Often, that entails consolidating similar print needs across departments to one provider who optimizes production and distribution, coordinates print with communications across all teams and consolidates print spend and distribution to create savings. In the process, the right printer will also help standardize your printing efforts.
When working with FedEx Office, you can feel confident that your brand will be preserved because you'll be working with experts who understand your business goals. You also have access to state-of-the-art, precision-color printers and an account manager who consults with you every step of the way. Consistent printed materials can create a powerful impression. Forming that reputation in the minds of your customers is a foundational element to building your brand and furthering your business goals.
To discover more articles like this on the benefits of creating a commercial print program, visit our Knowledge Center.
Request consultation
Learn more about the potential benefits of creating a customized commercial print program.
CONTACT US
---