Three ways businesses can reignite customer excitement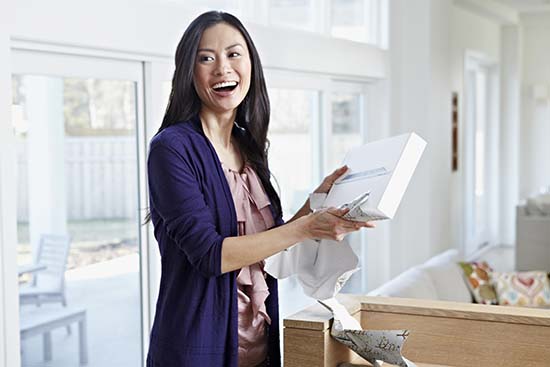 Your business likely experienced disruption recently, but customers are regaining confidence and 70% are ready to resume discretionary spending1. You now have an opportunity to remind customers why they should remain loyal and return to your organization. What is the "special something" your brand or service offers that attracts people? How are you still serving those needs, even if through an altered format? Here are three best practices on customer reengagement to bring customers back.
1. Share the special sauce
Even in unprecedented times, precedence exists. Your customers had to be motivated to support your business in the first place - to help jog their memory, go back to basics. What makes you special and different from your competitors? Tell them what you're known for, remind them of your products or services that wow. 
Now is the time, going beyond the boilerplate, remind your customers how you have innovated to meet their needs over the years, even before the pandemic. Have you added new locations, created promotions or expanded customer service? As you're reminding existing customers, your actions might result in attracting new customers, too.
2. Communicate for reassurance
Regarding innovation, you also need to share the recent updates your business has made in response to health concerns in public spaces. Detail your cleaning process and social distancing procedures. Share how often you're cleaning areas that the public visits. Label availability of single-use items where possible. Many organizations within the retail, restaurant, hospitality and healthcare industries have altered their hours of business—if you've done this for your business, communicate these changes with clear signage. Beyond operational hours, detail if your customers' method of receiving and paying for their products or services changed.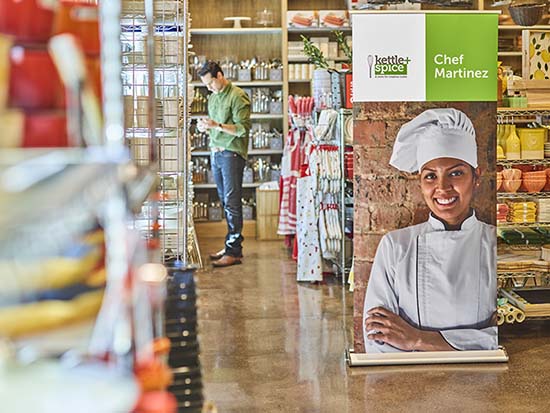 If you want customers to step outside of their comfort zone in patronizing your business, let them know there's nothing to worry about. Research has shown that during crises 85% of consumers are more likely to stick by brands that practice transparency2. Therefore, communicate how you are keeping your employees safe and training them to practice new health and safety protocols for the benefit of them and your customers. 
3. Talk about what stays the same
Amidst near-daily upheaval, not everything has changed. Highlight your organization's consistency and continued efforts to meet customer needs. Remind consumers of your channels for questions and feedback. Note how your public areas are places for experience and collaboration. Your business has weathered a historically challenging time and come out the other side. Let customers know that your quality remains strong and you're dedicated to maintaining those standards.
Restarting together
Everyone is adapting to the next normal while also looking for reassurance and familiarity. By engaging with your customers and responding to needs, you can bring them back to your business. Communication may have taken on many new forms, but traditional print communication continues to outperform. 
At FedEx Office, we have the experience and capabilities to support your needs—from signage to creative floor graphics and personalized return-to-work kits, and we'll get them where they need to go. 
To discover more articles like this on the benefits of creating a commercial print program, visit our Knowledge Center.
Request consultation
Learn more about the potential benefits of creating a customized commercial print program.
CONTACT US
---
1 ICSC. (May 8, 2020). "Expectations for businesses reopening after COVID-19."
2 Brown, Eileen. (August 24, 2018). "9 out of 10 consumers will stop purchasing from brands that lack transparency."