Working with print you can trust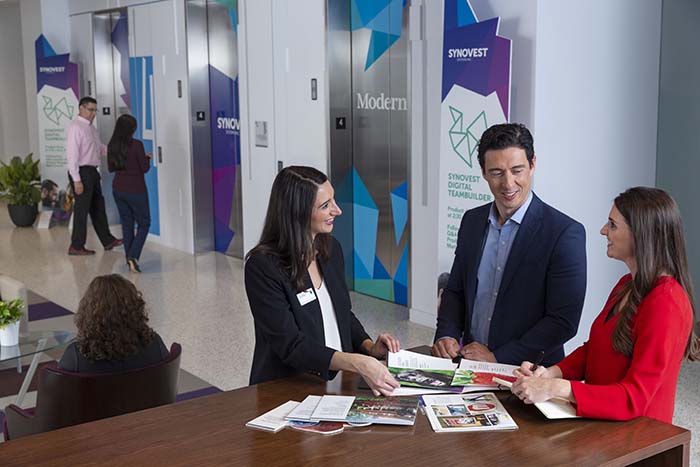 At first blush, "trust" may sound like a hard to quantify business concept. It is the sort of concept that many of us acknowledge is important but don't spend much time actually cultivating.
This is a mistake. Recently, the consulting company Accenture unveiled research about "The Bottom Line of Trust" that made a direct connection between trust and a company's overall revenue.1 Accenture defined trust as a consistent experience of competence, integrity, honesty, transparency, commitment, purpose and familiarity. 
That definition helped Accenture measure trust and, importantly, show what happens to revenues when trust declines. Accenture's research found that a $30 billion retail company could stand to lose $4 billion in future revenue as the result of a drop in trust. Researchers also found revenue growth in particular industries, such as retail and banking, can especially be impacted by dips in customer trust.
Put simply, trust matters more than you think.
How to assess and build trust
Establishing business relationships built on trust is not just a fanciful, nice-to-have aspiration; it's the very foundation for long-term business success. This leads to the obvious questions: how do you establish trust and what qualities should you look for in the companies you do business with, including printers? Here are a few questions to ask yourself as you evaluate which printers you should trust and work with.
What do they talk about? Your print provider should come to you with a baseline understanding of your goals. It should be clear that they've done their research. Trust is built with a combination of understanding and inquisitiveness. This can be ascertained pretty quickly when they address the unique needs and challenges of your business and offer up ideas and solutions. The very best sales pitch isn't a pitch at all; it's a give-and-take conversation that leads to a better understanding of what a business needs.
Is it a short or long-term relationship? Many of the best relationships start small and build. You develop the relationship through a continual display of reliability and follow-through. Your print provider should maintain contact and inquire about the current state of your business. Over time, the print provider grows as a resource, generating ideas that earn the necessary credibility. 
Do they understand the importance of quality? Building trust is about focusing on the quality of the products, instead of only searching for the lowest price. An emphasis on low price can ignore the larger picture, resulting in a lack of transparency. For example, printers that don't include shipping expenses and project management fees in their bid aren't showing the entire picture. When businesses realize this, trust is lost.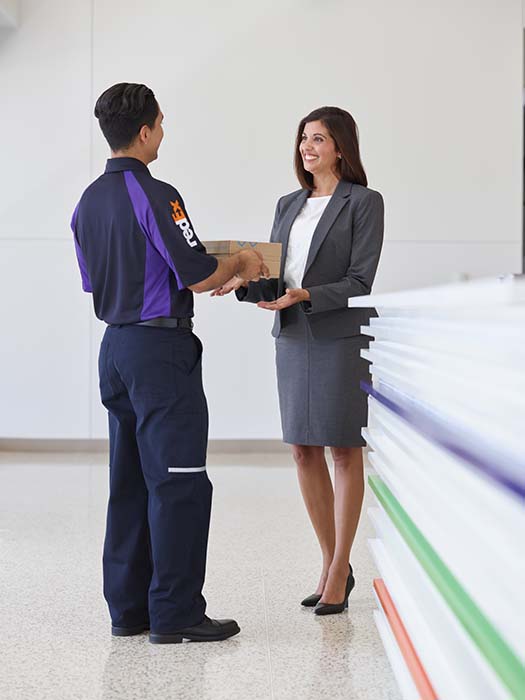 A printer worthy of trust
A few factors to consider as you search for a printer you can trust:
Scalability and speed. Is the printer able to scale up for rapid response, enabling you to take advantage of an opportunity, and then flex with you as you test different messaging?
Top-notch quality. Commercial printing — at least when it's done right — is a very capital-intensive business. It requires ongoing investments in equipment that reliably produce error-free and high quality print products. Remember, most printing for marketing departments aims at landing new clients and customers. Poor quality does not build the sort of customer trust you need to expand your own business.
Real-world pricing. Print jobs don't win many customers if the print isn't out in the market. Warehousing doesn't just have a monthly fee attached to it; opportunities are lost when your message is in a box somewhere, waiting to be shipped. A trustworthy printer will speak plainly and honestly about the price involved with shipping materials to their ultimate destination. Even better, they'll have the capabilities to manage that important task.
We know that trust is everything. Successful businesses continuously strive to earn and deepen trust. You get not only a print consultant who knows your business, but also a resource who can act as an extension of your team.
To discover more articles like this on the benefits of creating a commercial print program, visit our Knowledge Center.
Request consultation
Learn more about the potential benefits of creating a customized commercial print program.
CONTACT US
---
1 Long, Jessica. Accenture. (Oct 30, 2018). "The Bottom Line on Trust."