How to "go big" with celebrations while staying at home
Although many aspects of our world have been put on pause, celebrations continue on. Birthdays, graduations, weddings, proposals, anniversaries and the birth of new family members are just a few of the many milestones that may look different but aren't stopping any time soon.

Needing to stay at home doesn't mean we can't "go big." Accomplishments deserve to be celebrated to the fullest, now more than ever.
Creating custom signs and banners is an easy way to do just that. As more people celebrate their victories from home, we're seeing signs and banners that not only help loved ones feel special, but let the neighborhood know there's a reason to celebrate.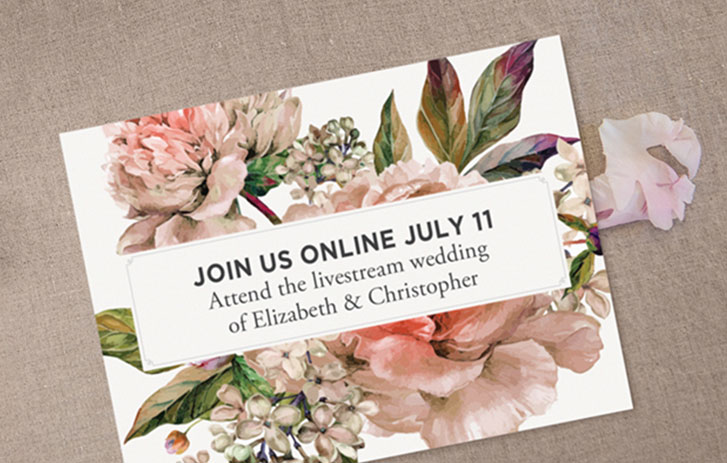 Get the best value
Such great accomplishments deserve only the highest-quality signs and banners. From custom design options to specifics about printing materials, sizes, quantities and more—expert consultation is offered every step of the way. Our team members are happy to help you navigate options like substrate, finishing, full color, durability and more.
Make it your own
Whether you're a full-fledged artist, have a keen eye for design or are new to all of this—we want to help you create the perfect signs and banners for every moment worth celebrating. With thousands of customizable templates, a free stock image library and simple photo editing tools, you can easily make any sign or banner your very own masterpiece. We'll guide you through the process, step by step.
Say it with a sign
From sweet messages hanging in windows to flashy showstoppers in front yards—we have signs for anything you might have in mind. Take your pick from our corrugated plastic signs, metal signs, PVC signs, styrene signs and yard signs. They're sure to bring a smile to not only the faces of the people you're celebrating, but also to anyone who happens to walk by.
Belt it out with a banner
When you want to make your celebration even bigger, custom banners are sure to do the trick. Our indoor banners, outdoor banners, retractable banners, stationary banners and tripod banners do more than make a statement—they're impossible to miss.
Celebrate in no time
Once you've designed your signs and banners to perfection, we'll take care of the rest. We'll professionally print all of your materials and prepare them for pickup at a nearby location or delivery, in most cases within 24 hours.
Now more than ever, every little win is worth recognizing. From once-in-a-lifetime accomplishments to annual holidays—we're happy to be a small part of your big celebrations at home.
Here's to going big and staying home.