Communicate with confidence:
Healthcare industry trends and insights
Adapting print to meet evolving challenges for healthcare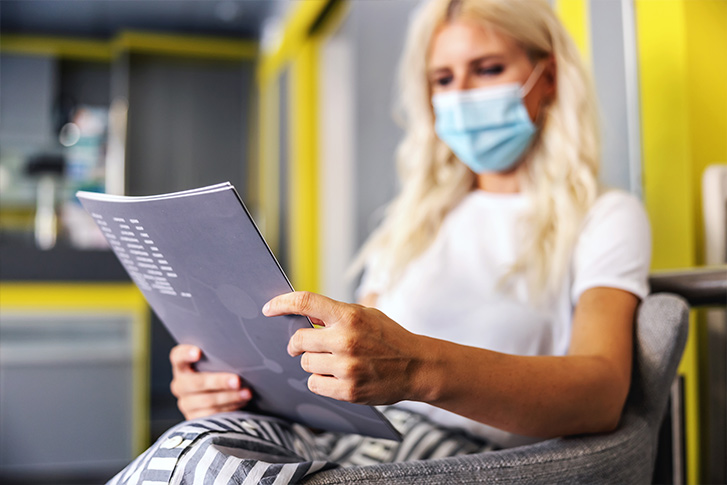 Clear communication has always been important in the healthcare industry, but new pressures and challenges are taxing providers more than ever. Despite the prevalence of digital channels and resources, print is still very much at the core of communicating policies, instructions and guidelines as well as reaching patients or potential patients. It's an excellent tool for making sure accurate, vital information is distributed consistently throughout multiple formats.
To get the most out of print, administrators should make sure they are using it as efficiently and cost effectively as possible. Doing so allows them to put more focus on their core business and take even better care of the patients and healthcare workers who look to them for guidance, resources and support.

Here are some of the smartest trends and insights for adapting print to enhance and expedite communications with staff and patients, plus the advantages of consolidating those print needs with one service provider.
Cut operational costs and free up real-estate space
As many administrators struggle to balance budgets impacted by the pandemic, they have discovered the benefits of consolidating their print needs with one service provider. More than ever, a cost comparison can reveal hidden costs and waste. Whether you're using multiple providers or have your own print shop, consolidating provides more convenience and helps minimize operational costs. It also frees up real-estate space, which is at a premium due to COVID-19 demands. 
Eliminate the need for expensive machinery and its upkeep 


Cut back on printing supplies and inventory 


Make better use of employees' time and labor 


Budget better with predictable standardized costs 


Focus on your core business instead of printing materials 


Free up much-needed space within your building, or save the expense of an off-site print facility 


Invest money saved on machinery or real estate in personnel and technology to serve patients
Improve internal communications to staff
Print has proven to be a quick, reliable tool to meet staff communication needs, especially in high-turnover environments where time is a factor. From simple parking passes to complex safety guidelines, print puts essential information in front of the right people, when and where they need it. Some of the most common needs have been:
Quick-turn informational resources that relate to vaccines 


New, time-sensitive documents 


Signage to show employees support and appreciation 


Onboarding materials for new employees 


Training manuals 


Resources for remote workers 


Brochures and literature that provide emotional support and guidance for employees under stress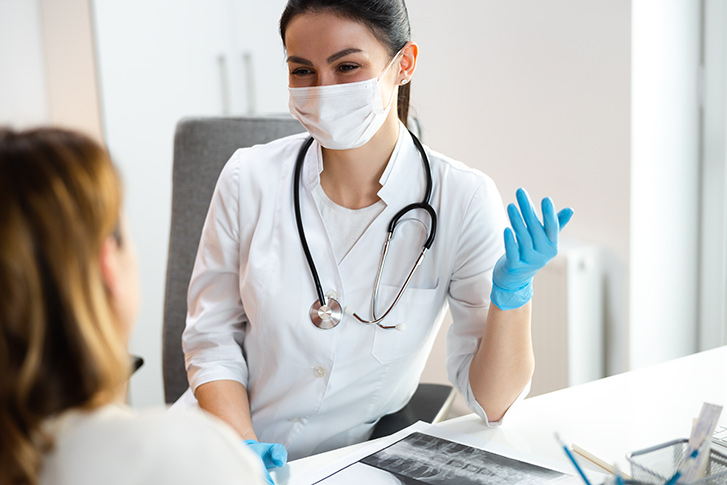 Enhance patient education materials
Even in an increasingly digital world, print is still a tried and true way to reach patients fast, especially if they have been mandated to shelter at home. It also allows you to connect with them on a more personal level. What's more, it can be integrated with email and social media campaigns for greater reach and response rates. Some of the most common needs have been:
Data sheets on expected side effects from vaccinations 


Brochures that provide information about accessing telemedicine options


Patient care binders 


Service line brochures 


Direct mail for physician conferences 


Preventative health materials 


Wayfinding signage


Resources that direct patients to digital platforms where they can manage their health data and stay informed
You take care of the patients. We'll take care of the print.
When every minute matters, FedEx Office helps you respond to evolving and challenging communication needs for those who rely on you most. With our nationwide print network, you can print only what you need when you need it, which can help reduce waste and obsolescence. You can count on materials with consistent quality and color, no matter where they're printed. And we'll quickly distribute them throughout your healthcare network—even if it spans the country. Get more info at fedex.com/intheknow
Need flexible, scalable printing and parcel services at your campus? We're on it.
If you'd like to hear more about how FedEx Office is supporting customers, listen to Aimee DiCicco, SVP, Commercial Business Development.
WATCH VIDEO