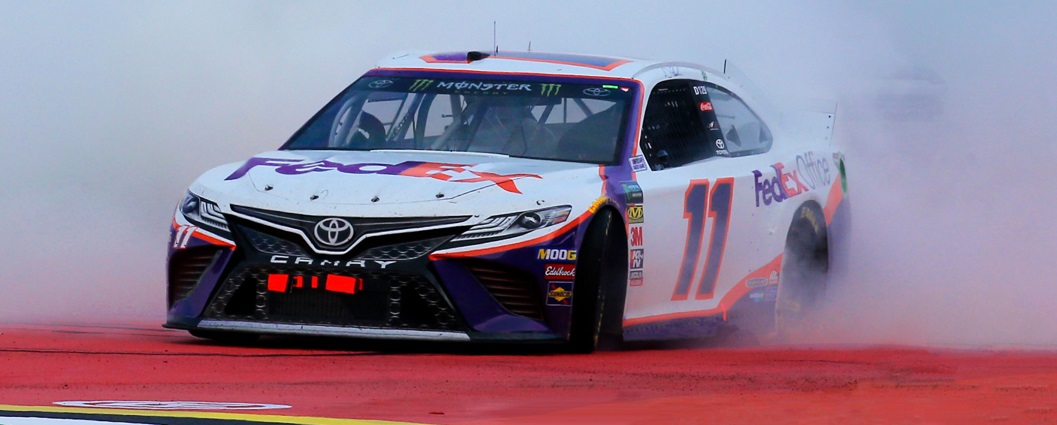 Along for the Ride
Along for the Ride
FedEx Racing® recognition program
FedEx Racing® recognition program
Find Out Who's "Along for the Ride"
Before the #11 FedEx Toyota takes to the track, a team of highly motivated and highly skilled engineers, fabricators and crew members make sure it's prepared to race – and win. The same is true at FedEx, where every team member is integral to the performance of the company as a whole.
The FedEx Racing Recognition Program was created as an opportunity for FedEx Express, FedEx Ground, FedEx Freight and FedEx Office to recognize high-performing hubs, regions, stations, stores and other team members.
Each week during the 2021 NASCAR Cup Series, the b-post on the #11 FedEx Camry will carry the selected designator in front of fans attending the race in person and a national audience watching the race broadcast on television. Taking our great FedEx team members "Along for the Ride" with Denny this season is our way of saying thanks for being part of the FedEx team.
© 2021 FedEx. 'Denny Hamlin®' and '#11®' are trademarks of Joe Gibbs Racing, Huntersville, NC. Toyota trademarks used with permission.