Rayakan Perjalanan Sepanjang Tahun FedEx Indonesia
Rayakan Perjalanan Sepanjang Tahun FedEx Indonesia
FedEx Indonesia International Women's Day 2021
Tema International Women's Day 2021 kami adalah tentang bagaimana mendorong keseimbangan dan kesetaraan gender yang digarisbawahi dalam #choosetochallenge dalam situasi WFH / pandemi yang menghadirkan lebih banyak tantangan bagi karyawan perempuan kami. Kami bertujuan untuk mendorong diskusi di antara semua karyawan untuk mendapatkan pengetahuan yang lebih baik tentang identitas gender baik di tempat kerja maupun di rumah. Komite Pilar Gender FedEx Indonesia sangat antusias atas partisipasinya di Hari Perempuan Internasional 2021 dengan melengkapi kegiatan lokal ke acara AMEA secara keseluruhan.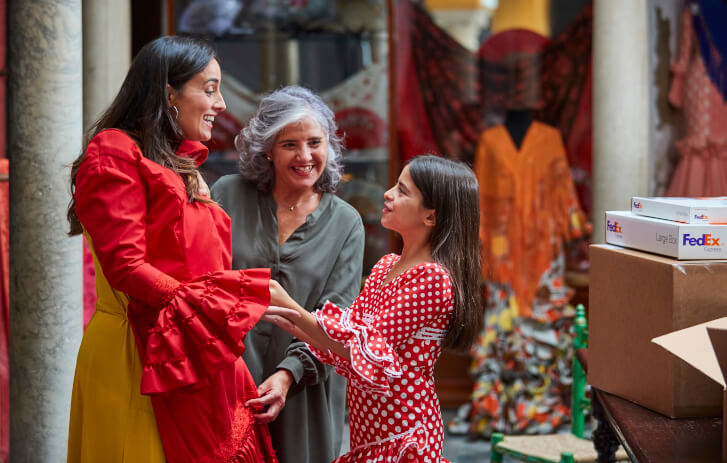 Tim pilar gender menciptakan empat inisiatif untuk acara tersebut:
Untuk mengawali acara, kami meluncurkan lomba Poster IWD dengan tema "Berbagi tips and trick atau hal-hal praktis di tempat kerja untuk mewujudkan kesetaraan gender".
Tidak hanya karyawan kami, kami juga bertujuan untuk menyebarkan semangat IWD kepada keluarga. Oleh karena itu, kami juga meluncurkan lomba menggambar dan kerajinan anak dengan tema "My Dream for the future".
Kami juga membuat video IWD singkat dari para pemimpin dan talenta lokal kami yang akan menjadi simbol komitmen kami dari seluruh FedEx Indonesia.
Acara yang diadakan pada tanggal 9 dan 10 Maret 2021 ini memungkinkan adanya diskusi seputar tema #choosetochallenge
Baca lebih lanjut tentang Apa yang COVID-19 Ajarkan Kepada Kita Tentang Kepemimpinan Gender (https://fedexbusinessinsights.com/what-covid-19-has-taught-us-about-gender-leadership/) oleh Kawal Preet, Presiden FedEx AMEA.