Stay in Control with the FedEx® Mobile App
Stay in Control with the FedEx® Mobile App
No matter where you are, the FedEx Mobile app has your back.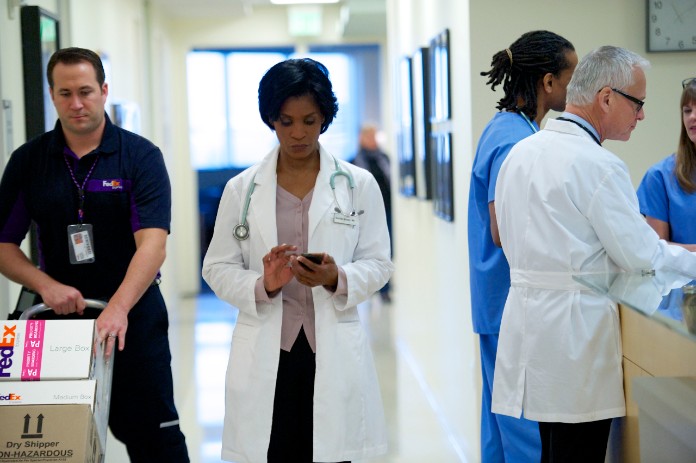 Stay in control. Wherever you are.
Not always near a computer? No worries. Get tracking alerts, create shipments, get quotes and more, right from your phone. Anytime, anywhere.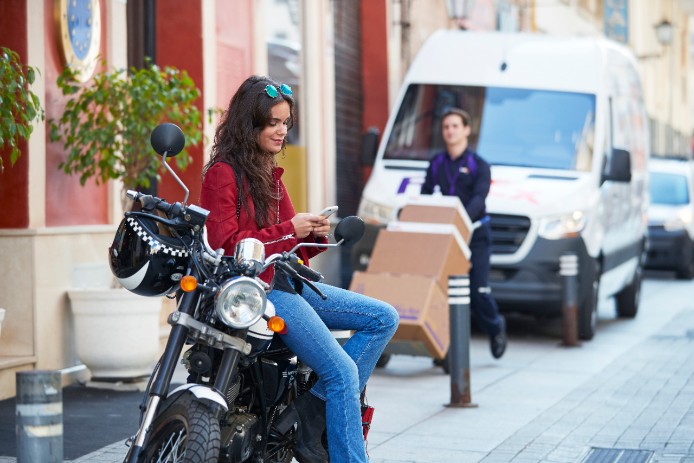 Your shipments. Your way.
Get your shipment started wherever you are. It's fast and easy to create a new shipment in the FedEx Mobile app.
Quotes on the go.
Obtain accurate and reliable rate quotes while you're on the road.
Make shipping and tracking seamless.
Use FedEx Mobile app and make shipping and tracking packages faster and easier than ever.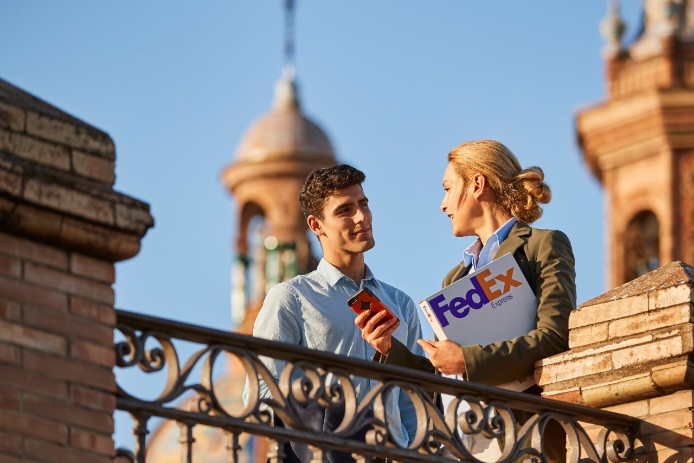 ---
Not a FedEx account holder
---
Find FedEx on your wrist.
---
Frequently Asked Questions
The features that are available on FedEx Mobile are:
Shipping: create a mobile shipping label and send it by email as pdf
Tracking: track the status of any package
Locations: find the most convenient FedEx locations
Rates: get account-specific rate quotes
Yes, you can ship with the FedEx Mobile app on both iOS (OS11 or newer) and Android (OS 6.8 or newer) devices, you can create, print and email shipping label as a PDF.
You can enable status notification on a shipment-by-shipment basis. Just tap 'Notifications' from your Settings list and then select one or all of the status options for the tracking number you want to follow.
You can track the status of any FedEx Express shipment as long as you have a valid tracking number.
Supported devices for FedEx Mobile for iPhone® and iPad®: Any iOS device running iOS 8.0 or above.
Supported devices for FedEx Mobile for Android™: Any Android device supporting 4.0 operating system or greater.
You need a FedEx Account Number and login ID/Password to ship on FedEx Mobile.  Opening a FedEx account is easy. You can open an account online or contact FedEx Customer Service at Tel: +267 369 5500/1 or +267 397 3588.
FedEx considers the security of your shipment information a top priority; therefore, registration is required to provide visibility to some account-specific information. After you register, you can ship FedEx Express packages. You also gain the ability to receive account-specific rate quotes, determine transit times.
FedEx understands the importance of protecting the privacy of customer information. Your shipment information is password-protected, and FedEx does not sell customer information or give it to outside parties unless required by law. Please refer to our Privacy Policy for more details.
Without logging in to FedEx Mobile you can track the status of FedEx Express packages and get a rate and transit time quote. Additional account-specific features are available by logging in such as account-specific rate and transit time quotes and the ability to create watch list.
The FedEx Mobile is available in 206 countries and 25 languages. For a listing of region-specific countries, go to the FedEx Global home page.
Please call contact FedEx Customer Service at Tel: +267 369 5500/1 or +267 397 3588 for questions regarding your shipment.
Please call FedEx Customer Service at Tel: +267 369 5500/1 or +267 397 3588 if you need technical assistance.
If you need to rest your password, please follow the steps below:
Within the logged-out state of the app, go to Settings and click Log in.  Next, click Forgot your user ID or password?
On the Restore method screen, you can choose the option for resetting your user ID or password.
If you have a Touch ID - enabled iPhone, you can enable Touch ID. Additionally, you can go to fedex.com and select Forgot your password or ID?