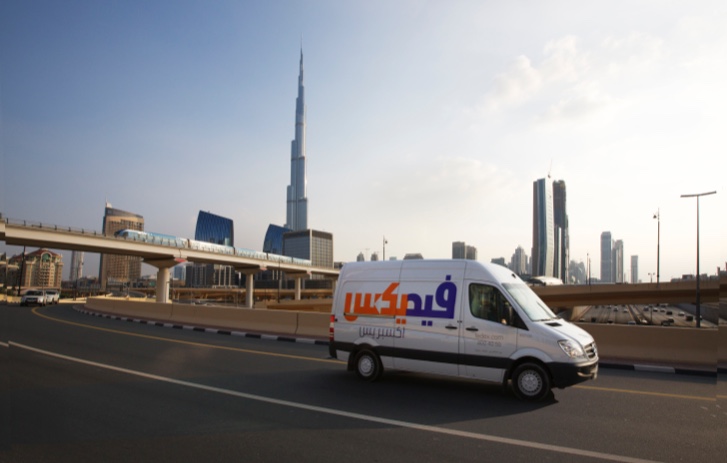 The ultimate guide to… cross-border shipping
The ultimate guide to… cross-border shipping
Note: The information provided in this website does not constitute legal, tax, finance, accounting or trade advice, but is designed to provide general information relating to business and commerce. This content, information, and these services are not a substitute for obtaining the advice of a competent professional, for example a licensed attorney, law firm, accountant, or financial adviser.
The e-commerce landscape is growing faster than ever, opening up opportunities for businesses to reach online customers across the world.
They're also discovering more effective ways to enhance their delivery fulfilment – with cross-border shipping being one of them.
What is cross-border shipping?
Cross-border shipping is when you hold all of your stock in your own country, rather than in warehouses in the different countries you ship to. So, when you receive an order from an international buyer, you ship it to them cross-border from wherever your business is based.
The benefits of shipping in this way include: 
Cost-effectiveness: it can be expensive setting up operations and holding stock in other countries.

Faster reaction times: if supply chain issues arise, you may be able to deal with them quicker knowing they're happening in one place.
More effective management: having stock, staff and infrastructure in one place can be simpler than managing separate sites.
What's more, cross-border shipping is showing excellent signs of growth:
Global cross-border e-commerce is set to reach $1trn in 20201
There are set to be 943m cross-border shoppers in 2020, up from 361m in 20151
67% of global shoppers contribute at least 10% of their monthly online spending to cross-border e‑commerce1
But when it comes to cross-border e-commerce, businesses face a few key challenges.2 Next, we look at how you can tackle them.
---
Navigating customs compliance
Every country has its own customs procedures, and compliance with these is essential. Irregularities with your shipment such as incorrect product information or missing receiver details can affect whether it reaches its destination on time.
These steps can help make sure your goods get through customs with ease:
Research customs requirements
Look up the customs (and any other legal) requirements in the country you're shipping to. There's lots of useful information about exporting from the EU on the European Commission website here.
Complete the necessary documentation
In order for goods from EU countries to be cleared through customs in international markets quickly, certain documents may need to be completed. Find out more about how to fill these in here.
The paperwork to complete will depend on what you're shipping, but some of the most common documents required are:
Commercial invoice: This is the record of the transaction between the shipper and recipient. It is used to calculate tariffs, international commercial terms and is commonly used for customs purposes. You can see an example here.
 
Air waybill: This accompanies goods shipped by air and includes a barcode that ensures they can be easily tracked. You can see an example here.
 
Export license: This gives you permission to ship goods that may otherwise be restricted.
 
For help with submitting your customs documents, check out our FedEx® Electronic Trade Documents tool. This gives you pre-clearance assistance, and lets you upload your own documents electronically or complete trade documents generated by FedEx.
Describe goods accurately
The key to smooth shipping is providing clear, accurate information on your documents. This includes clearly stating what the goods are, how many there are of them, what they're made from, and what the intended use is.
Clear descriptions give customs authorities the details they need to access taxes and duties, and check if your goods are allowed into the country.
Make sure duties and value-added tax (VAT) are paid
Shipments can only be delivered if the appropriate duties and VAT have been paid. These can include:
Import duty: the tax collected by a government on goods arriving from other countries. This is based on the value of the goods being imported.
 
VAT: this is imposed on most goods being imported. In some cases, it is paid by the sender, but most of the time it has to be paid by the receiver. Be transparent with your customers at checkout if you expect your customer to pay VAT costs on arrival.
 
Include any relevant information about these costs in your terms and conditions to make sure your recipient is clear on who is responsible for paying duties and tax.
To prevent customers from paying any unexpected charges, factor duties and tax into the price of your products for most countries. You can also make it easier for both you and your customers by selecting yourself as responsible for the payment of duties and tax when preparing your shipping label.

Benefit from duty exemption
The EU has trade agreements with many countries around the world, which may offer complete or partial duty relief for your goods. To benefit from any duty exemption, you'll need to prove that your goods originate from the EU or your destination country. How to do this can vary depending on the agreement that the EU has with a country, if any.
To find out if the EU has a trade agreement with your destination country and see how to complete the origin documentation, visit the EU trade helpdesk here.
Provide a Power of Attorney (if applicable)
In some circumstances, you may need to arrange a Power of Attorney (POA) – a written authorisation permitting a named company (such as FedEx) to act on your behalf for tasks relating to customs clearance. If you do this, include your POA alongside your other documentation.
---
Tracking cross-border shipments
When you have multiple shipments travelling to different destinations, staying on top of their whereabouts can help you to manage missing or delayed packages and give customers peace of mind.
However, research shows that businesses are behind when it comes to offering tracking capabilities to recipients.
Only 30% of online consumers say they're 'always' offered tracking, while 47% say it is offered 'most of the time' and 16% say it is 'sometimes' offered.3
Keep customers informed at every step
When you ship with FedEx, you gain access to our range of tracking tools that offer you:
Near real-time visibility
 
Customisation features
 
On-the-go updates
 
Essential insights
---

Meeting – and exceeding – delivery expectations
International buyers may have the same high expectations of your service as customers in your country. Here are some ways to ensure you deliver on these expectations – and even surpass them.3
Don't overpromise on transit times
Be realistic about delivery times. IPC research shows that 18% of customers received their last cross-border delivery within 3 days, while 48% received it within a week.3
If you have the capabilities to top this market average, this could set your business apart. Speed up your deliveries by choosing fast, flexible international services from FedEx, including next-day delivery to selected worldwide destinations.
Offer competitive pricing
If you can, make delivery free for customers by including it in your costs. However, if this isn't feasible permanently, run the occasional free shipping promotion instead.
You could also offer free deliveries to customers who order multiple products or who spend a certain amount, as often shoppers feel encouraged to buy more when there's the prospect of reduced shipping costs. Popular online marketplace Etsy recently said its customers spend more and are 20% more likely to complete a purchase when free shipping is offered.4
Make deliveries more convenient
An Oracle study found that 85% of customers agree retailers should offer them the chance to choose their delivery option at the time of ordering. However, 47% currently feel the option they want is 'sometimes, rarely or never' available.5
This highlights an opportunity to offer more convenient deliveries. Our FedEx® Delivery Manager tool allows you to do just that, with options including sending shipments to another address, to a neighbour or to a FedEx pick-up point.
---
Managing cross-border logistics
When you can't keep stock in warehouses in your destination country, it can be more challenging to cope with a surge in orders from those countries or unexpected requests for quick turnaround times. But there are preparations you can make.
For example:
Have firm internal processes in place: ensure your team are prepared for any eventuality with a clear plan for spikes in demand.
 
Sell through an online marketplace: hand some of the logistics to a trusted marketplace to free up your time and reach a wider pool of shoppers.
 
Simplify your returns process: make use of services such as FedEx® Global Returns to get inventory back to base quickly.
 
Work with a reputable logistics provider: join forces with a provider like FedEx, which has decades of experience in getting goods across borders.
 
To simplify your cross-border logistics and tap into the expertise of a true customs expert, ship to new markets with FedEx. As well as standard customs clearance, we offer a comprehensive range of value-added solutions for shipments that have specific clearance requirements.
What's more, our supply chain solutions can optimise your processes, and our distribution services can shorten your transit times and reduce operational costs.