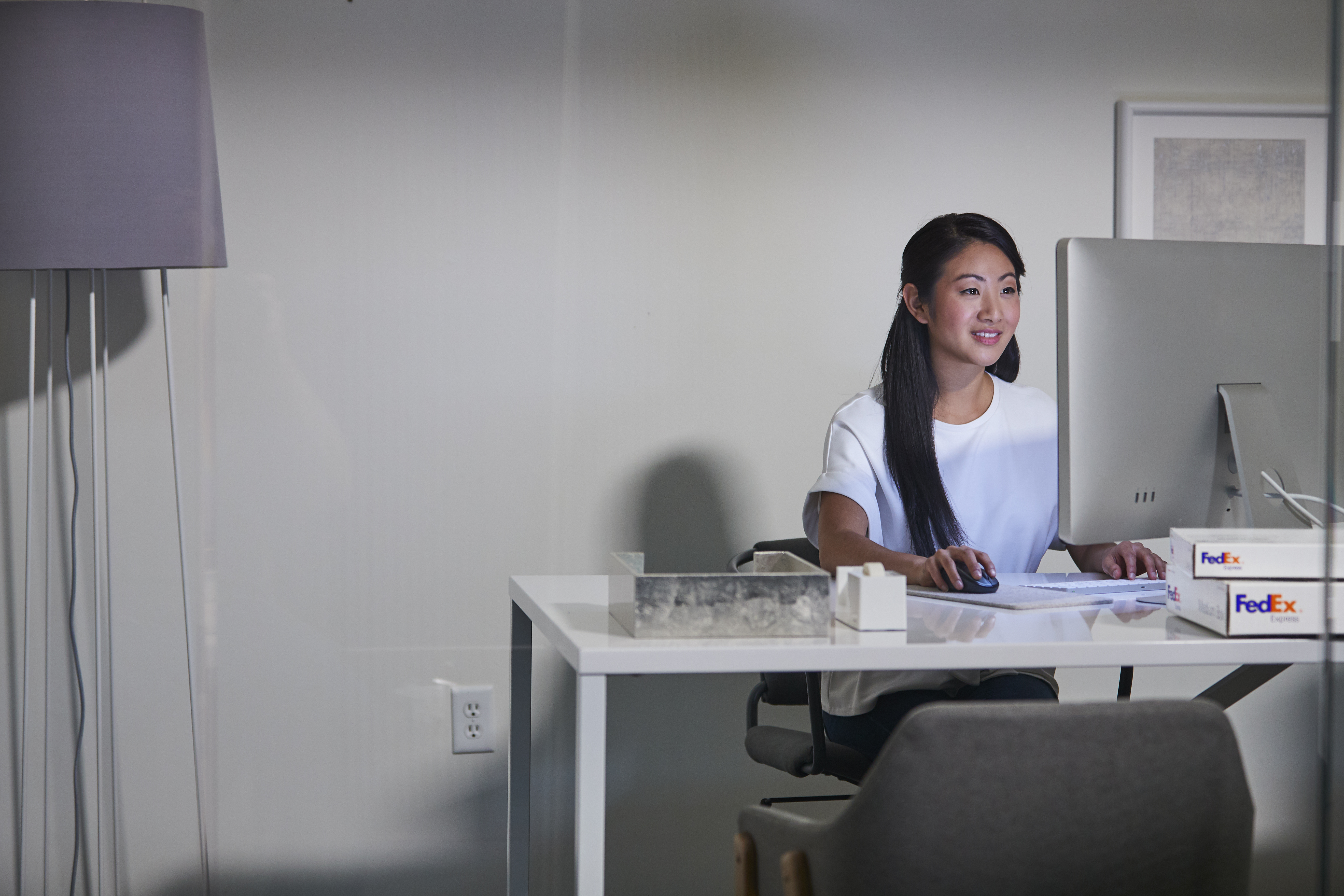 The ultimate guide to... going global
The ultimate guide to... going global
Take your e-commerce business to the world with top tips on how to break into international markets.
Take your e-commerce business to the world with top tips on how to break into international markets.
Note: The information provided in this website does not constitute legal, tax, finance, accounting or trade advice, but is designed to provide general information relating to business and commerce. This content, information, and these services are not a substitute for obtaining the advice of a competent professional, for example a licensed attorney, law firm, accountant, or financial adviser.
With e-commerce, it's never been easier to connect to new customers across the globe. In our exclusive survey of European SMEs, we found that e-commerce is seen as the most important digital channel for driving revenue.1 If you haven't yet, now's the time to look for new opportunities within this ever-growing space.
Our research also revealed:
35%
believe e-commerce sales will increase to other European markets
32%
believe e-commerce sales will increase to markets outside of Europe
65%
predict an increase in the share of total revenue for transactions conducted online
56%
predict an increase in mobile commerce transactions
75%
predict an increase in social media transactions
---
Step 1: Understand where new opportunities exist
Wondering where to take your e-commerce business? This table shows where e-commerce activity is highest, and where it is on the up.2
Top 10 countries, ranked by retail e-commerce sales, 2018 & 2019
2018
2019
% change
China*
$1,520.10
$1,934.78
27.3%
US
$514.84
$586.92
14.0%
UK
$127.98
$141.93
10.9%
Japan
$110.96
$115.40
4.0%
South Korea
$87.60
$103.48
18.1%
Germany
$75.93
$81.85
7.8%
France
$62.27
$69.43
11.5%
Canada
$41.12
$49.80
21.1%
India
$34.91
$46.05
31.9%
Russia
$22.68
$26.92
18.7%
Billions and % change
Making your decision: key things to consider
Where there is demand for your products or services
Where there is potential – look at emerging markets where e-commerce is beginning to boom, for example, or where there is a high volume of online consumers
Your main competitors in the markets that interest you – put yourself in the position of the customer so you can see what gaps you can fill

The costs associated with entering your preferred markets
Consumers needs/expectations for order fulfilment
Did you know?
The percentage of internet users who made at least one online purchase in 2018 was 93% in the U.S, 97% in the UK and 98% in China.3
Step 2: Do your research on your chosen country/territory
So, you've chosen your market. Next, learn as much about it as you can to gain a competitive advantage. Here are some top tips for how to stand out.
Turn to trusted sources
The European Commission's Market Access Database is a fantastic resource providing a wealth of information about shipping to new markets. Learn about any trade barriers, paying duties and tax, local services for SMEs – and much more.
Go there
In order to really understand your new market and discover its nuances, see it for yourself. Attend local trade shows or any events where you can make new contacts. Picking up top tips from the locals could be invaluable in helping to set you apart from your competitors.
Understand the customs processes
Each market has different rules when it comes to tax, VAT and customs procedures. By getting to grips with these, you'll cross borders faster and easier. At FedEx, we have a range of powerful customs tools, such as FedEx® Global Trade Manager. This allows you to prepare international shipping documention, look up country profiles, and find out local trade regulatons.
---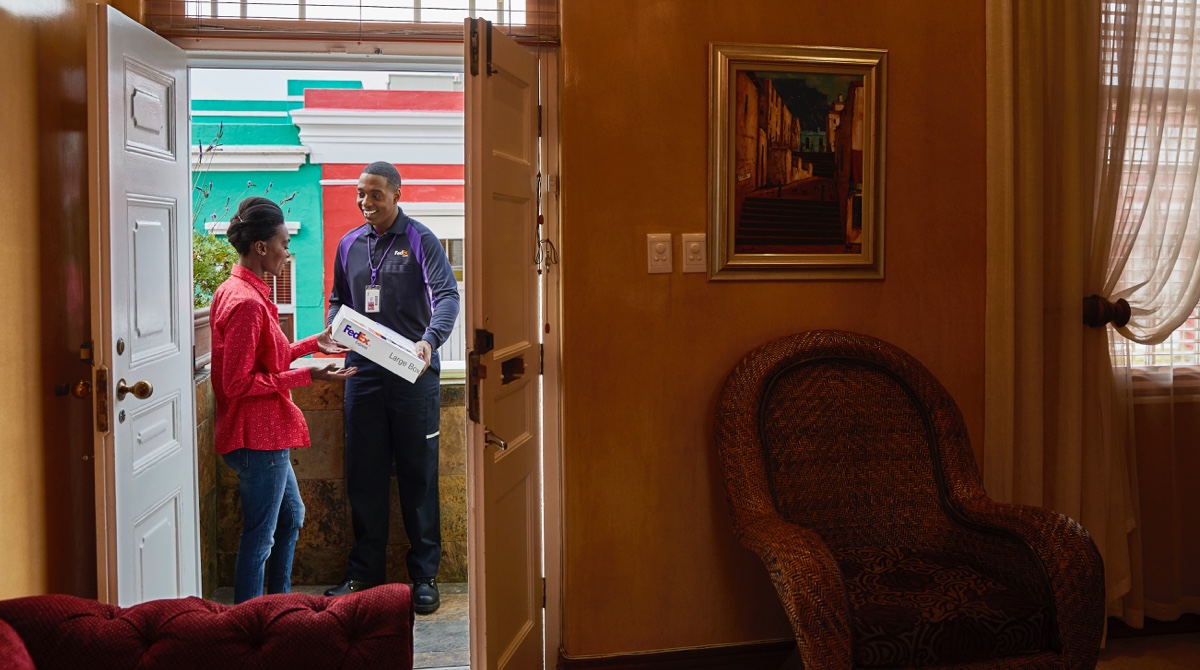 Step 3: Get your finances in check
There are various financial matters to take into consideration before going global. Here are tips for managing your company's budget, so you can break into new markets confidently.
Set aside financial resources
Make sure you're financially prepared to take the next step, particularly if you're working with third parties. Decide what percentage of your budget you can allocate to each key area of expansion (e.g. logistics, marketing, localisation). 
Research handling fees, shipping costs and tax in your chosen market to get a clearer idea of how much you'll need. Reserve some extra resources for any unforeseen costs. 
Find out your funding options
You may be able to receive funding for your exports, either through a bank or local government scheme. Arrange a meeting with an advisor to see what's available to you.
Before you meet with anyone, make sure your business plan is up to date. Take along your financial statements, tax records and any revenue projections for the years ahead.
Decide what shipping costs to charge
57% of online shoppers will abandon a purchase if shipping costs are too high.4 So, while it's normal to charge more for international orders, don't price your consumers out. 
Research the shipping fees charged by your main competitors. You can either match these costs or top your rivals by charging slightly lower costs.
---
Step 4: Break into your new market
Once you're ready to start shipping to your chosen market(s), there are four key things to think about next. These are:
How you're going to sell your products
Decide whether to sell through your own branded online store, or through a third-party marketplace. Your own store can help to build and establish your own global brand, boosting the visibility of your products as you aren't competing with other businesses. But a trusted, popular marketplace can instil confidence in your own products by association. If you go down this route, be sure to compare the most popular marketplaces to see which one best reflects your products and values.
Your marketing strategy
Create hype around your online store with a carefully thought out marketing plan. Some things to consider within this are: targeted ads for social media users; engaging, relevant content on your website and social channels; and search engine optimisation (SEO) to catch consumers while they're browsing.
Scaling up your supply chain
A network that runs like clockwork is essential. Depending on how far away your new market is, you may need to look into boosting your domestic warehousing operations or working with local distribution centres in your chosen markets. Be aware, however, that this could incur costs and affect your distribution delivery times.
You could also look at partnering with a third-party like FedEx for your e-commerce fulfilment – our supply chain solutions can help you reduce operational costs and drive efficiency.
Choosing a trusted logistics partner
Offer an unbeatable delivery experience by teaming up with a logistics expert. Whether you need next-day express deliveries or more cost-effective shipping options, FedEx provides a range of international e-commerce services for every need. We can connect your business to new markets worldwide and help you give your customers more convenient deliveries. 
We also offer a number of different delivery options that make shipping more convenient. These includes delivery to thousands of retail points across the U.S., Asia-Pacific region and Europe – and this network is continuing to grow.
What do consumers around the world want from the delivery experience?5
Free deliveries: 62% expect free delivery for everyday purchases
Speed: 54% identified this as their top or second to top priority for delivery
Transparency: 75% expect delivery options to be displayed on the product page
Choice: 58% would choose one e-commerce business over another if it offered a better choice of delivery options
Based on data collected across the U.S., Canada, France, Germany, Spain, the Netherlands and the UK.
---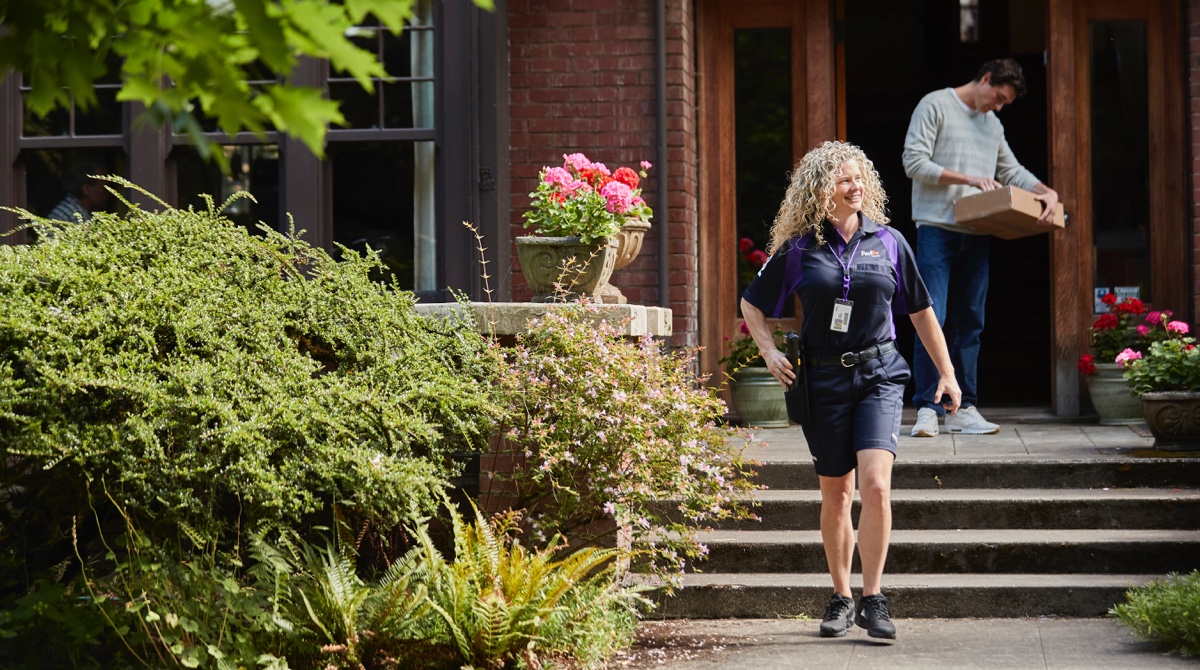 Step 5: Localise – and optimise – your online store
Your website needs to be accessible and easy to use – across all devices, not just desktop. This means taking some time to localise and optimise it, to make the customer experience as seamless as possible. Here are a few tips:
Account for preferred payment methods
Different countries have different habits when it comes to online payment methods. While one market may prefer credit and debit cards, another may be experiencing widespread adoption of mobile payments and digital wallet services such as Google Pay and Apple Pay. 
Make sure you cater for the most popular methods in the market you're entering so customers don't bounce at the checkout – and remember to offer the local currency.
Research labelling and packaging requirements
Your chosen market may require certain labelling or documentation and have particular packaging standards. Familiarise yourself with these before setting up your e-commerce delivery operations.
Accurately translate your content
Typos look unprofessional and could put consumers off your brand. Always work with reputable translators for all the digital content you create, from your website pages to social content to the delivery notifications you send. 
For notifications you can trust, use our FedEx® Delivery Manager tool to give your customers peace of mind with localised, timely alerts.
Optimise for search
So that your website has a better chance of attracting visitors in your new markets, make sure you've optimised it for search engines. For example, by looking up keyword patterns and volumes, and creating local versions of your web pages.
Did you know?
1 in 3 consumers says that payment options are the most important factor when choosing where to buy online.6
---
Once you've covered off these steps, reaping the benefits of FedEx's extensive range of international courier services, tools and e-commerce shipping solutions, you'll be ready to take your business to market. 
Be sure to check out our exclusive e-commerce webinar, and watch our expert panel discuss how to make the most of the opportunities emerging in the industry.
---