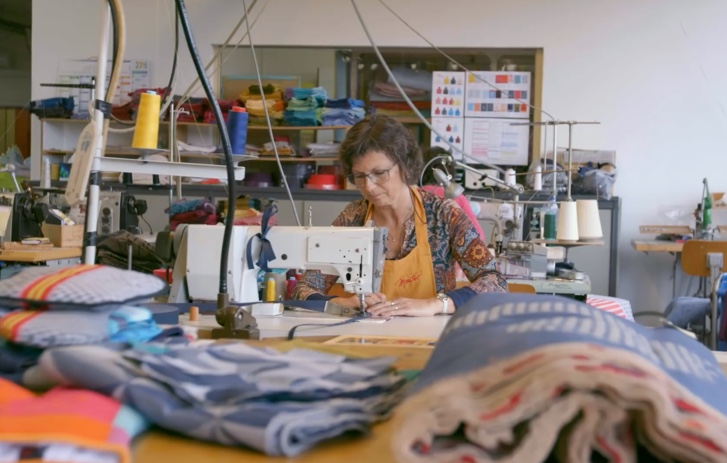 Meet the believers: Tissage Moutet
Meet the believers: Tissage Moutet
Here's how our extensive coverage connects the traditional home fabrics business to new possibilities in the U.S. and Asia.
Here's how our extensive coverage connects the traditional home fabrics business to new possibilities in the U.S. and Asia.
A modern business rooted in heritage
How do you ensure that today's consumers still believe in a company's products when the processes they are made with haven't changed for hundreds of years? This has been the challenge for French home fabrics business Tissage Moutet, which was founded in 1919.
But by expanding its product line and re-inventing traditional fabrics, Tissage Moutet has become a household name among many modern consumers. Distinguished by its vast array of colours and styles, Tissage Moutet has customers spanning the globe. As a result, it is vital that it can ship its traditional Basque weave products quickly – without allowing its countryside location in Orthez, southwest France, to affect delivery times. 
After struggling to find a solution that worked for the business, president Catherine Moutet and her son Benjamin approached FedEx to find the answer to its shipping challenges.
The coverage to span continents
When Tissage Moutet began shipping with FedEx, it finally found a partner that it could believe in to deliver on its expectations. According to Catherine, "FedEx has been a wonderful encounter. We had tried with other companies and it didn't work out, and then one day FedEx arrived and I said 'Oh yes! This is the solution'."
From tea towels to napkins to cloths, FedEx ships Tissage Moutet's fabrics to retail customers in countries as far afield as the U.S., Japan and Singapore.* It also provides support for the ecommerce side of the business, shipping across the world to Tissage Moutet customers buying from its online store.
New possibilities to grow internationally
With Tissage Moutet's customers relieved when they hear their orders are being delivered by FedEx, the business has found a logistics provider it can believe in. 
But another priority for Catherine and Benjamin has always been to stay anchored in their France headquarters, while maintaining an international presence. In FedEx, they have found a partner with the connections and global shipping expertise to make this possible.
*Transit times, products delivered and service availability may vary depending on origin and destination postal codes. Please refer to our terms and conditions for more information.
---
Other stories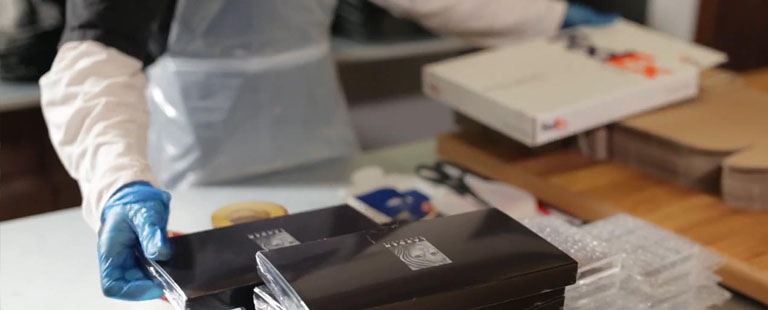 Meet the believers: Lauden Chocolate
Find out how UK chocolatier Lauden Chocolate fulfils its demanding seasonal orders with our temperature-controlled express shipping services.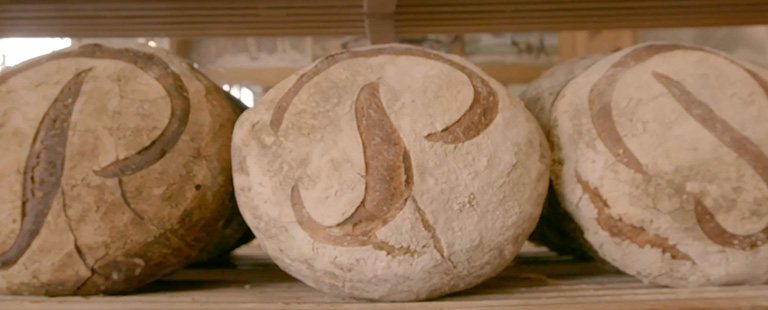 Meet the believers: Poilâne
Discover how our express services make it possible for this renowned Parisian bakery to share its fresh bread with customers across the world.