We are delivering for healthcare
We are delivering for healthcare
Medical shipping supplies and logistic services
Medical shipping supplies and logistic services
Medical shipping supplies and logistic services
Medical shipping supplies and logistic services
FedEx has stepped up in the global effort to fight COVID-19
See how we are delivering for good during this time.
From pharmaceuticals to medical devices, from small packaging to freight consignments, you can trust your valuable, temperature sensitive shipments to FedEx . With multiple services available for your door to door deliveries, you choose the level of speed, monitoring and validation that your product requires.
Helping you carry on
Specialized boxes and packaging for healthcare
Specialized boxes and packaging for healthcare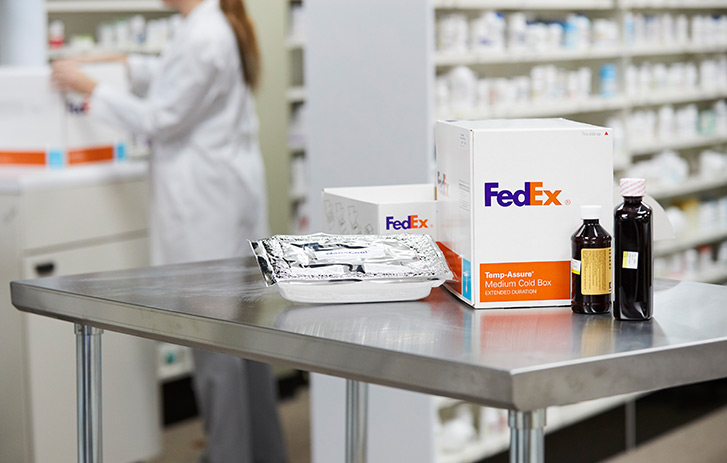 Cold shipping boxes
Keep medical shipments cold, between 2˚C and 8˚C, for up to 96 hours and reduce your use of gel packs or dry ice using our convenient cold shipping.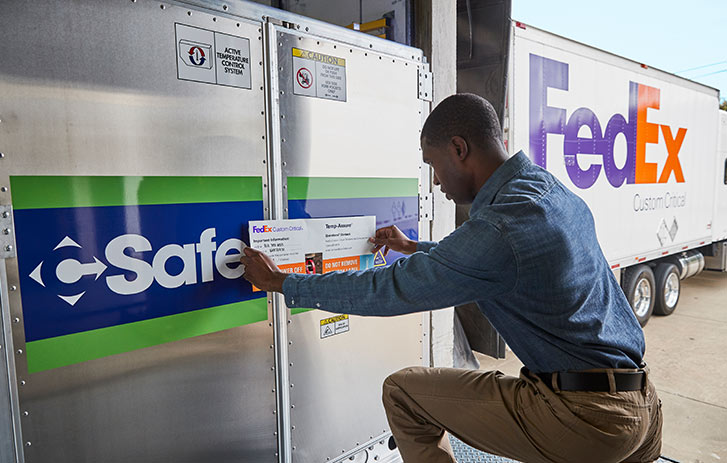 Temperature-controlled solutions
Ensure sensitive medical products and supplies stay at the right temperature with packaging options including deep frozen (-195˚C), cold shipping (8˚C), and insulated pallets or containers (25˚C).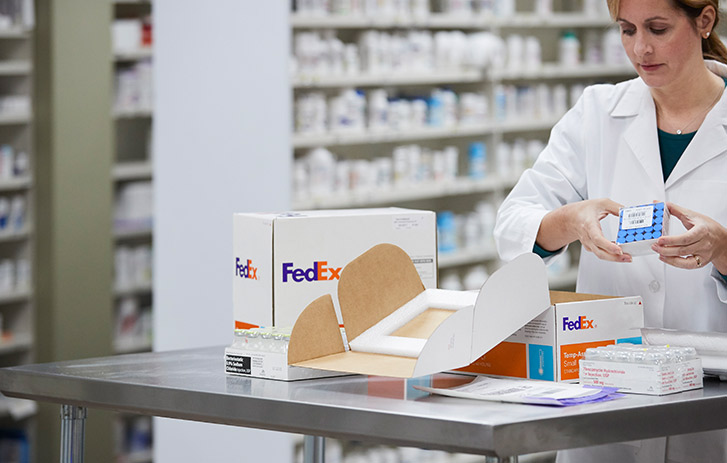 Step-by-step guide to packing
From packing clinical samples to frozen items with dry ice, we can show you all the necessary packing steps to help ensure your healthcare items arrive safely to
their destination.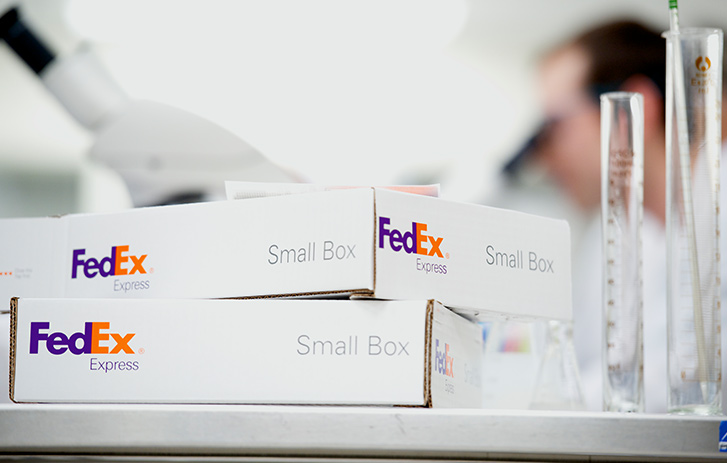 Free express packaging
For items that don't require temperature control, we offer multiple packaging solutions, including complimentary packaging when you ship with FedEx Express that you can order online.
Looking for more packaging options?
We're here for you with a range of solutions to fit your healthcare customers' needs.
We're looking out for you
Monitoring for your critical medical shipments
Monitoring for your critical medical shipments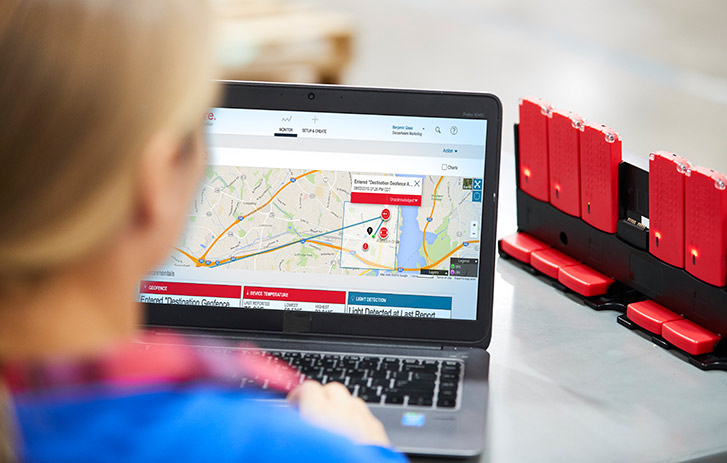 SenseAware Solutions
Monitor shipments in real-time with SenseAware by putting a tracking device in your critical healthcare shipments.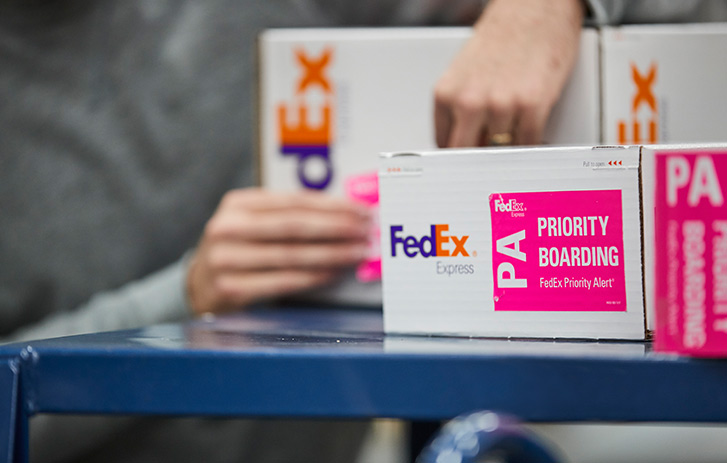 FedEx Priority Alert®
Get a global service analyst assigned to your account who provides around-the-clock support; advanced shipment monitoring; and more.
Healthcare professionals and patients need you now more than ever. That's why our healthcare shipping services experts are here to help your business deliver. Please don't hesitate to reach out to us. Contact your FedEx Account Executive for more information.