Refrigerated and cold shipping
Refrigerated and cold shipping
2˚ to 8˚ Celsius | 35˚ to 46˚ Fahrenheit
Keeping products cold is critical for the healthcare industry. We provide reliable solutions for shipping pharmaceuticals using cold packs, chilled boxes and other specialized containers. This provides the temperatures and security you need in order to meet cold shipping regulations and keep products in top condition.
Cold shipping boxes, packaging & containers
Our top priority is keeping your products cold. Each of the following packaging options is specially designed and tested to provide reliable cold temperatures during transit. If you're packing cold shipments yourself, you can also find details on how to keep your cold shipments safe.
Cold shipping package provided by FedEx
Cold shipping package provided by FedEx can keep your temperature sensitive shipments between 2˚C and 8˚C (35˚F and 46˚F) for 48 or 96 hours* without the weight, hassle and expense of using dry ice or gel packs. Also available in FedEx® Clinical Pak design, exclusively for use with clinical samples.
*Actual cooling duration varies, depending on external temperatures.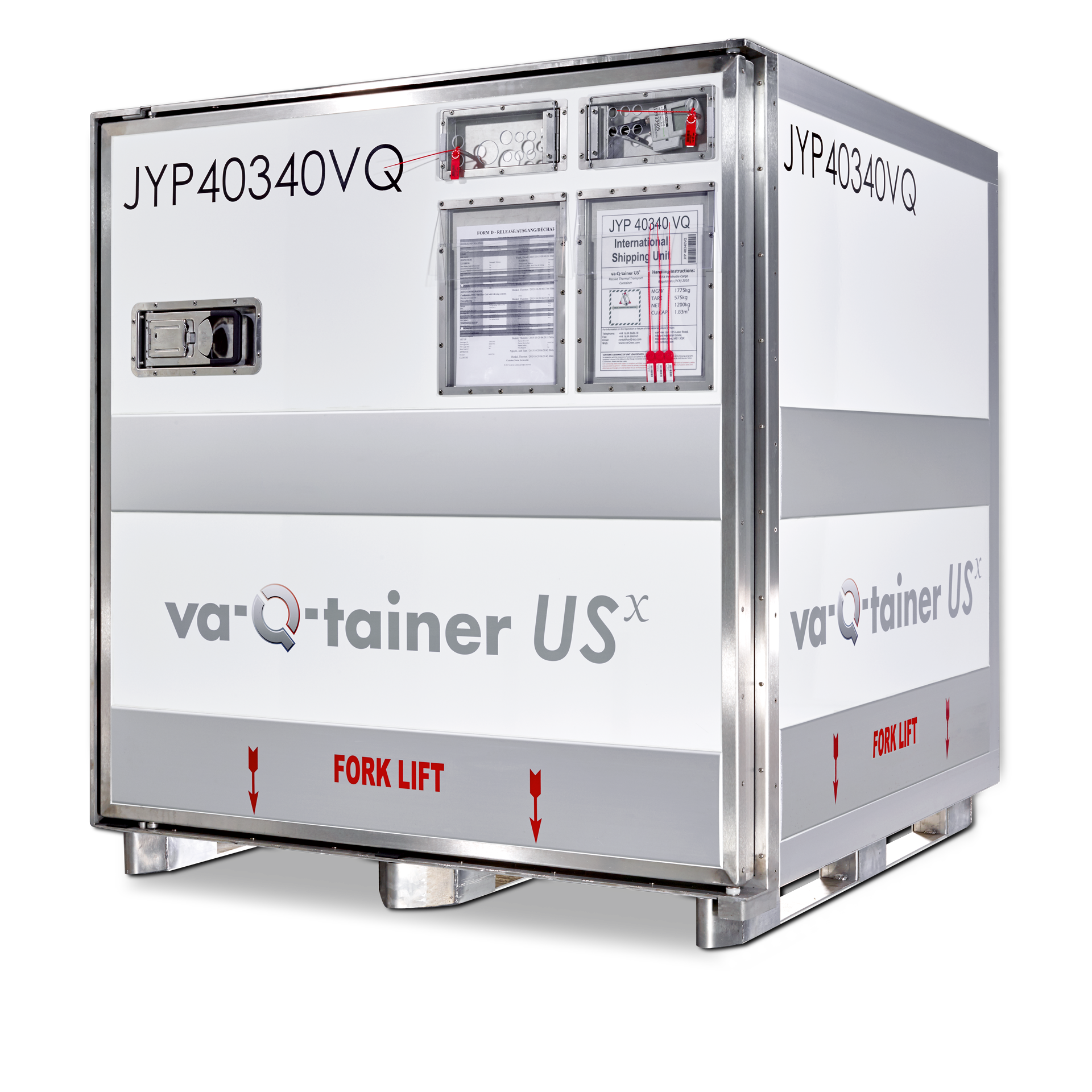 va-Q-tainer
These freight containers come in multiple sizes to help you send large shipments of clinical and pharmaceutical goods. The reusable containers can help you reduce costs while maintaining a safe environment for your products.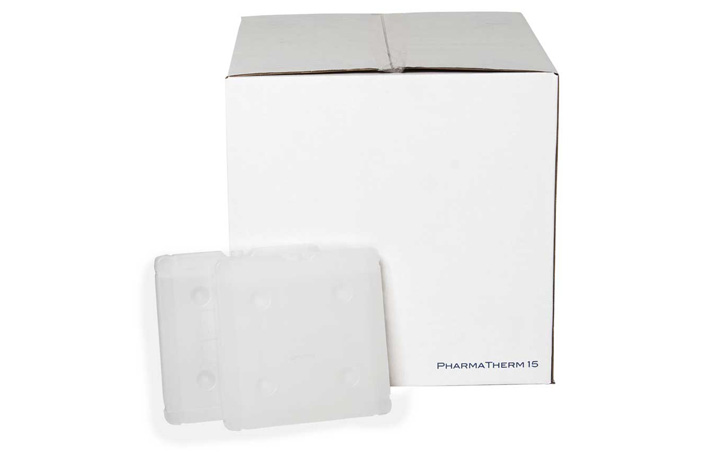 PharmaTherm by Intelsius
PharmaTherm packaging maintains cold temperatures for up to 120 hours. Developed specifically for pharmaceutical shipments, these boxes provide the temperatures you need in order to keep cold shipments safe during transit.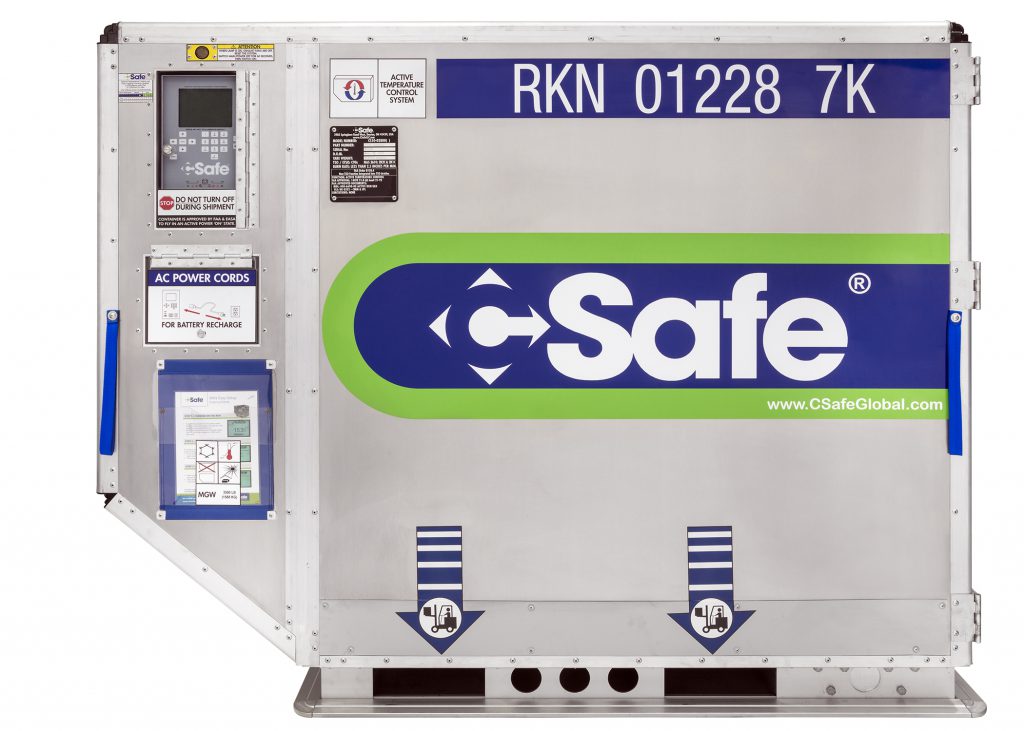 C-Safe RKN and RAP
C-Safe containers provide an active compressor solution that supports colder temperatures at 2˚C to 8˚C (35˚F to 46˚F) and 15˚C to 25˚C (59˚F to 77˚F). They are available in single pallet (RKN) or multi pallet (RAP) sizes.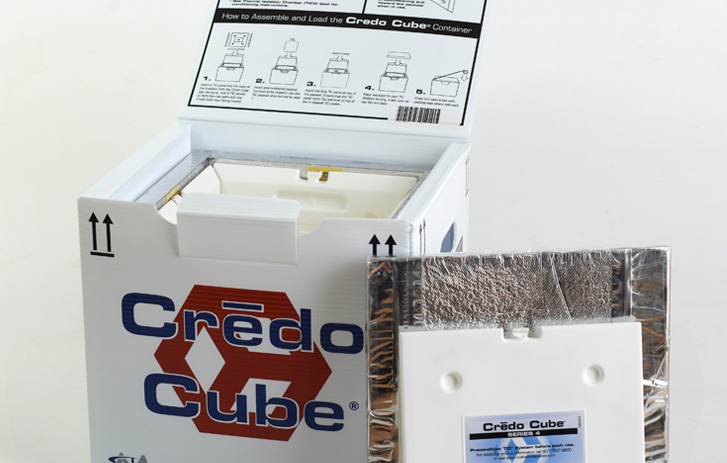 Credo Cube™
These containers provide cold temperatures for up to five days. This extended protection can help reduce shipping costs or keep products safe during unexpected delays. The packaging is also reusable, allowing recipients to easily return products after initial delivery.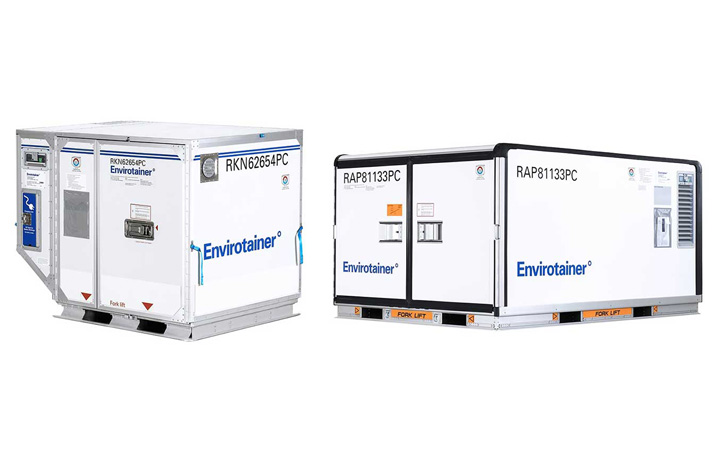 Envirotainer e1 & e2-compressor
Envirotainer provides pallet size containers with active compressor cooling and electric heating technology in RKN and RAP sizes. This helps maintain the temperatures needed to meet pharmaceutical industry requirements and easily move your products through the FedEx® shipping network.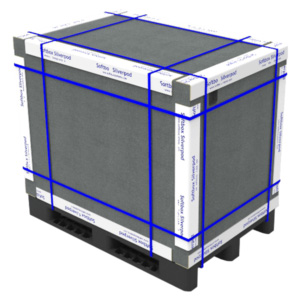 Softbox
Softbox provides customers with a single pallet passive packaging solution with the ability to maintain temperature ranges of 2˚C to 8˚C (35˚F to 46˚F) and 15˚C to 25˚C (59˚F to 77˚F) for up to 120 hours.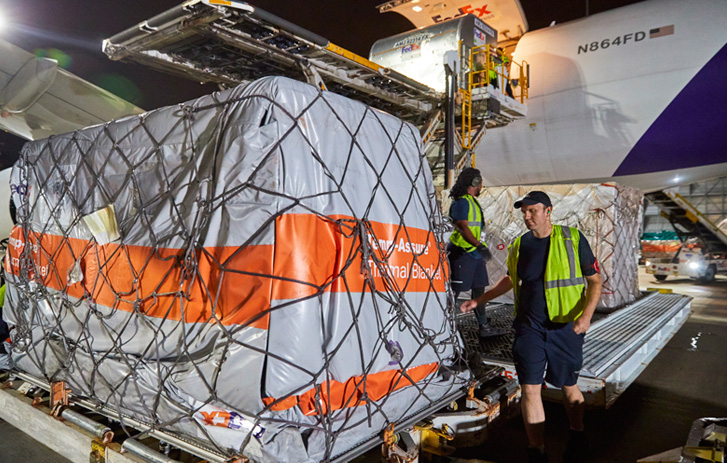 The blankets provide protection from direct sunlight, rain, humidity and tarmac heat. This solution is branded FedEx and customers must have a contract to use within the FedEx Express network.
Customer does not have to purchase blankets or manage the returns
Complete end to end solution that limits the impacts of extreme temperatures
Provides multi pallet solutions (4 6 pallets)
Helps to maintain a constant temperature range of 15˚C to 25˚C (+/-5˚C)