Welcome to FedEx Office®
Welcome to FedEx Office®
St. Edward's University's full service provider for print, pack and shipping needs. 
St. Edward's University's full service provider for print, pack and shipping needs.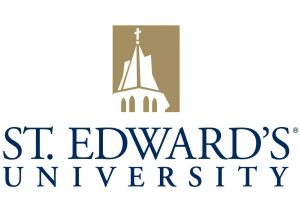 The FedEx Office location has moved! The FedEx Office on-site location is now a near-site location, located at the corner of Congress Ave and 4th St.
As a St. Edward's University Faculty and Staff member, you have access to the FedEx Office® network of printing services. Our expertise with documents and signage, and our ability to print and deliver to any location, helps you get what you need, anytime, anywhere.
NEW FedEx Office location
What does the new location mean to St. Edward's University? FedEx Office has implemented enhanced print technology, systems, and staffing, which will provide fast turnaround and expanded print solutions. St. Edward's faculty and staff may also visit the FedEx Office location in person.
FedEx Office has moved to 327 Congress Ave, Austin TX 78701

The email address has not changed - usa0111@fedex.com
The on-site location is open Mon-Fri, 9:00 AM–6:00 PM, Saturday 10:00 AM–6:00 PM.  Outside of business hours, contact FedEx Office at usa0111@fedex.com for any printing requests.
FedEx Office Print Services
General high volume copying: Manuals, Proposals, Reports, Booklets, Presentations, etc.
Quick turnaround printing: Flyers, Handouts, Brochures, Postcards, Certificates, etc.
Event and meeting support: Invitations, Announcements, Programs, Trade Show Signage, etc.
Large-format printing: Posters, Indoor & Outdoor Banners, Temporary Signage, Hardware, Window Clings, Wall & Floor Vinyl Graphics, Magnets, Decals, etc.
Document finishing: Mounting, Laminating, Binding, Die Cutting, Scoring, Folding, etc.
FedEx Office® online print portal
Order from your Catalog or upload a custom project 24/7.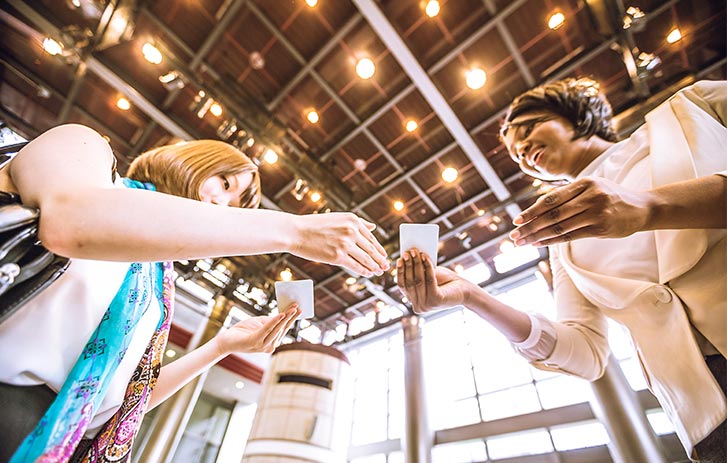 Business cards, name tags and stationery
Create and order personalized business print materials.
Fast, efficient and customizable
Count on FedEx Office to be your printing expert. From brochures to banners, you can expect high quality, color consistency and a wide variety of finishes and options with our state-of-the-art network. For large or custom print projects, we offer business solutions tailored to your individual needs.
Let us help with your everyday print and copy needs:
Black & white or color printing
Finishing, including stapling, folding, hole punching, and laminating
Binding, such as coil, comb and perfect
Specialty papers and size options
Our top-of-the-line production equipment handles your large-quantity or specialty printing:
Offset print quality
CMYK and spot color printing
Specialty finishing, from custom binding options to lamination
Specialty coatings, such as aqueous, UV, soft-touch and more
FedEx Office has a wide assortment of signs, banners and graphics. Products and options include, but are not limited to:

Banners, posters and rigid signs
Adhesive graphics (floor, wall, window, etc.)
Window clings
Corrugated plastics
Foam board and gator board
Aluminum
Vinyl
PVC/styrene
FedEx Office provides turnkey fulfillment for your direct mail campaigns.

Smart solutions to reach the right demographic, including database cleansing, and variable data printing.
Full-color printing of letters, post cards, brochures, envelopes, and more.
Fulfillment includes insertion into envelopes, a variety of postage options, and delivery to the USPS.  
Let your project stand out with FedEx Office® binding and finishing services.

Binding. Services include coil binding, saddle stitch booklets, 3-ring binders, and more. 
Laminating. Add matte or gloss laminate to your project for increased durability.
Mounting. Mount documents to a variety of substrates including foam core, gator board and styrene.
Folding. Brochures and handouts can be folded in half-fold, tri-fold, Z-fold formats and more.
Cutting, Drilling & Padding. Custom sizes, drilled holes and padding for increased usability. 
FedEx Office offers an online printing solution that is convenient and easy to use.
Upload and print materials at your convenience.
Create an online central repository of frequently printed documents.
Lock in the content and branding of your document. Documents may be customized online within brand guidelines.
Whether it's a simple text document, or a full-color branded document, you need to convey a consistent, well-designed image. At FedEx Office, we make sure that your identity and university communications are well branded at every touch point.
Contact us
FedEx Office Customer Service
1.800.GoFedEx
1.800.463.3339
See your FedEx Office Customer Account Program Agreement for program terms and details.