Welcome to FedEx Office
Welcome to FedEx Office
Supporting the University of Florida team with all of your printing needs.
Supporting the University of Florida team with all of your printing needs.
With over 2,000 locations nationwide, FedEx Office® is ready to support the University of Florida community with all your printing and shipping needs. Whether it's business stationery, coil bound presentations, or directional signs & banners, the team at FedEx Office is ready to help the University of Florida shine.
Take a look around and contact your FedEx Office support team to consult on your next project.
A new level of printing convenience
Whether you're in the office or traveling, you can count on the nationwide network of FedEx Office locations to help with your printing and shipping needs. Place an order in-store, online, or use FedEx Office Print & Go self-service printers. 
Ordering documents and signage on the University of Florida and FedEx Office site
Use the link below to access our online printing services. Access your University of Florida catalog or upload files from your desk or mobile device. Pick up your order at your local FedEx Office or have it delivered to your door. 
Note: While contract pricing has been established, additional discounts are automatically applied for large-volume print jobs. See "Contact us"  below to engage your FedEx Office support specialist for projects, large-volume printing, and signs and graphics.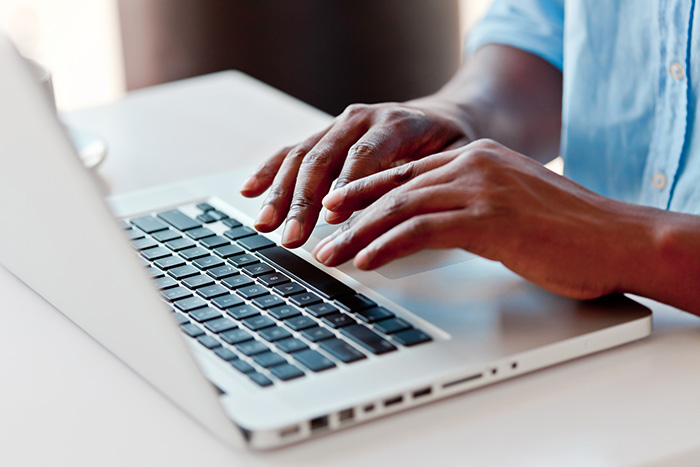 FedEx Office® Print On Demand
Order from any device with FedEx Office Print On Demand.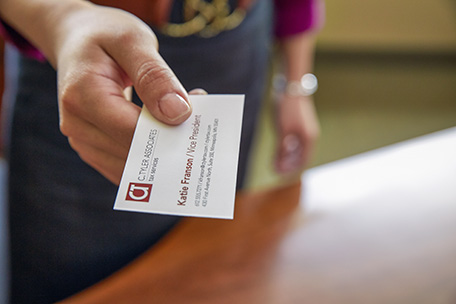 University of Florida Stationery Site
Contact your sales team below with questions about the stationery site.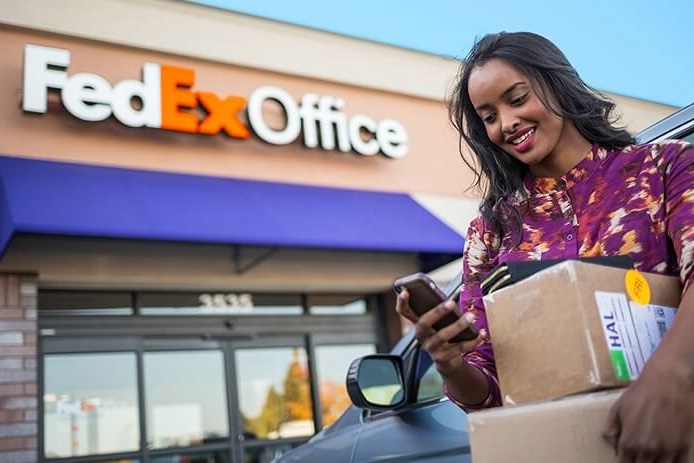 Find a FedEx Office
Find one of over 2,000 FedEx Office locations near you.
Fast, efficient and customizable
Count on us to be your printing expert. From brochures to banners, you can expect high-quality color consistency and a wide variety of finishes and options. And for larger or custom jobs, we offer custom business solutions to address your individual needs.

Let us help with your everyday print and copy needs:
Black & white or color printing
Finishing, including stapling, folding, hole punching, and laminating
Binding, such as coil, comb and perfect
Specialty papers and size options
We have a wide assortment of signs, banners and graphics. Products and options include, but are not limited to:
Banners, posters, and rigid signs
Adhesives graphics (floor, wall, window, etc.)
Window clings
Corrugated plastics 
Foam board and gator board
Aluminum
Vinyl
PVC/styrene
Our top-of-the-line production equipment handles your large-quantity or specialty printing:
Offset print quality
CMYK and spot color printing
Specialty finishing, from custom binding options to lamination
Specialty coatings, such as aqueous, UV, soft-touch and more 
House and custom stocks available (inquire for more details)
With 15+ centralized print production facilities and more than 12,000 digitally connected printers, we can get your nationwide product launch or multi-city print campaign to market faster – with lower distribution costs.
We offer a robust print online solution that is convenient and easy to use.

Set admin controls to enable secure access to brand-approved content.
Search, browse, uploadn and print materials at your convenience.
Streamline the approval process, reorders, and payment.
Add a professional finish to your presentation with binding services.

Coil. Perfect for documents that will be opened and laid flat, or even folded back on themselves.
Comb. Perfect for easy addition/removal of pages, up to 450 pages deep; ideal for manuals.
Tape. Permanent black tape strip on the left side; best with cardstock covers; lies flat for easy transport.
3-ring clear view binder. Great for policy and procedure manuals or large documents; generally includes a cover and spine.
Booklet. Good for marketing materials and quick-reference guides; also known as saddle stitching.
Perfect binding. Best for annual reports and documents that require a highly polished look; similar to a paperback book with a "wraparound" full-color cover.
Let your project stand out with our finishing services.

Cutting. Orders may be cut to any size.
Drilling. Drill holes in documents to your specifications.
Folding. Brochures and handouts can be folded in half-fold, tri-fold, Z-fold formats, and more.
Padding. Hold documents together in a pad with a special gluing technique.
Perforating. Perforate documents that require easy tear-off.
Laminating. Add a laminated seal to your project for increased durability.
We provide turnkey fulfillment for your direct mail campaigns.

Smart solutions to reach the right demographic, including database scrubs.
High-performance direct mail printing and insertion into envelopes.
Envelope printing.
From standard correspondence to full-color branded documents, we make sure your identity and corporate communications convey a consistently branded, well-designed image to your customers.

When schedules don't allow enough time to wait for a package delivery, use FedEx Hold at Location services.

Download the FedEx Delivery Manager® app for easy access.
Request that your package be delivered to your FedEx Office location at no additional charge.
To request a discount card, please send an email with your contact information to your regional account manager listed under "Contacts" at the bottom of this page.
Most orders can be completed in 24 hours or less, but turnaround times may vary based on the size and complexity of the order. Contact your local FedEx Office account representative or your nearest FedEx Office store to discuss your order.
The FedEx Office online print options can generally provide real-time pricing for your order when you select documents from the catalog or upload your own files for ordering. If your order cannot be quoted online or if you would like to discuss your order, please contact your account representative to receive a quote.
PDF files are preferred for their document integrity across platforms and users. However, other file types may also be submitted if a PDF is not possible. A team member will follow up with you if there are any questions regarding the file type submitted with your order.
Most FedEx Office stores offer local delivery services. Please review your delivery options at the time of order. Local delivery is available Monday-Friday from 8 a.m. to 5 p.m., excluding holidays. If your destination has special delivery requirements (e.g., mailroom, security gate, hotel), please include these details with your order.
Please call the producing store to cancel an order or reduce the quantity requested. If you need to add to your order, please place an additional order. The store contact information can be found in your order confirmation email.
Your FedEx Office account representative will assist with questions related to billing.
---
Contact us
Ecommerce Support
1.800.GoFedEx
1.800.463.3339
See your FedEx Office Customer Account Program Agreement for program terms and details.