Time Flies – FedEx in Europe Timeline
Innovation propelled the take-off of FedEx, and it continues to fuel our success.

Our history dates back to 1965 when our CEO and Chairman Frederick W. Smith, then a Yale undergraduate, designed a cutting-edge new system that would allow for the safe delivery of time-sensitive shipments.

Within a decade, he had established Federal Express Corp – the world's first overnight delivery company, changing the transportation industry forever. Entering Europe in 1984, FedEx Express currently serves hundreds of cities and markets with its intercontinental and international express delivery services.
1965
As a Yale undergraduate, Frederick W. Smith writes a term paper outlining a system to accommodate urgent, time-sensitive shipments such as medicine, computer parts, and electronics. He receives an average grade.

1971
Frederick W. Smith founds Federal Express Corp. in Little Rock, Arkansas.

1973
Federal Express relocates operations to Memphis, Tennessee.

On the first night of continuous operation, 389 Federal Express team members and 14 Dassault Falcon jets deliver 186 packages overnight to 25 U.S. cities – and the modern air/ground express industry is born.

1977
Federal Express purchases seven Boeing 727 aircraft, each with a cargo capacity of 40,000 pounds – almost seven times that of the Dassault Falcon.

1978
Federal Express Corporation is listed on the New York Stock Exchange; the ticker symbol is FDX.

1981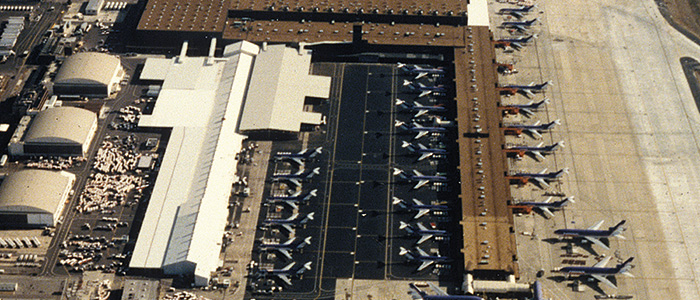 Federal Express opens its SuperHub adjacent to Memphis International Airport.

1983
Federal Express reaches US$1 billion in revenue – the first U.S. business to achieve this status without merger or acquisition.

1984
Federal Express acquires Gelco Express International, a worldwide courier with service to 84 countries/territories.

FedEx Express also launches operations in Asia Pacific.

Building on its US success, Federal Express uses its experience and expertise in the air express industry to commence regular scheduled flights to Europe.

Federal Express begins serving the UK and Ireland for the first time, and Germany through its new hub in Frankfurt. Operations also begin in the Netherlands and Belgium.

1985
Federal Express starts operations in France and Switzerland.
FedEx opens European Headquarters in Brussels.

1986
Federal Express begins operations in Italy.

1989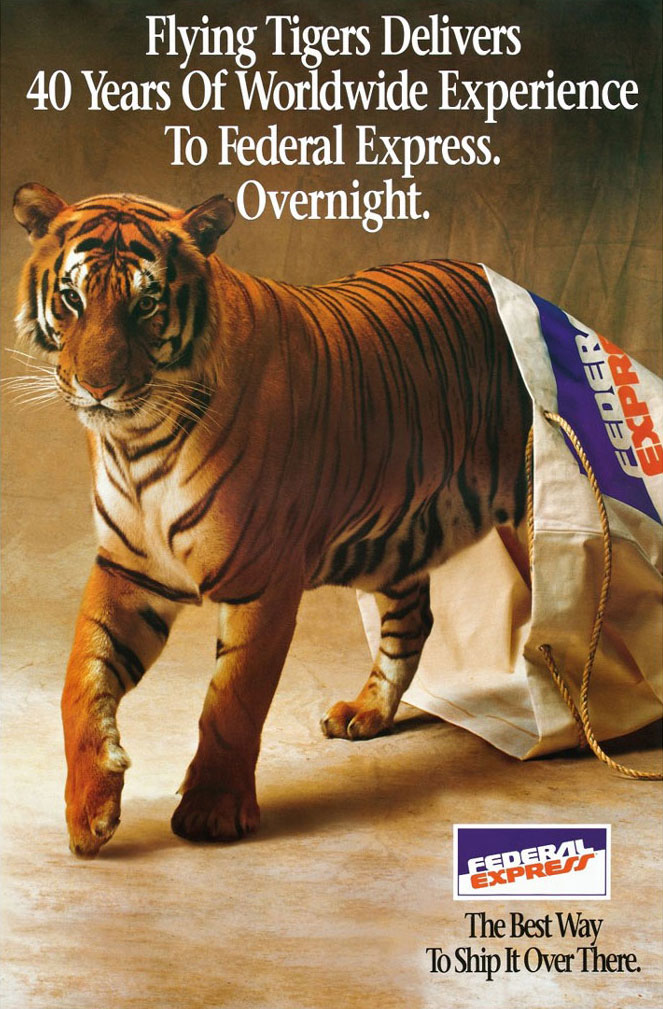 FedEx begins operations in Spain.

Federal Express purchases Flying Tigers to expand its international presence.

1990
Federal Express starts international shipping services in Poland through alliances with local companies.

1991
ExpressFreighter® is introduced to provide overnight delivery between the U.S., Europe and Asia.

1994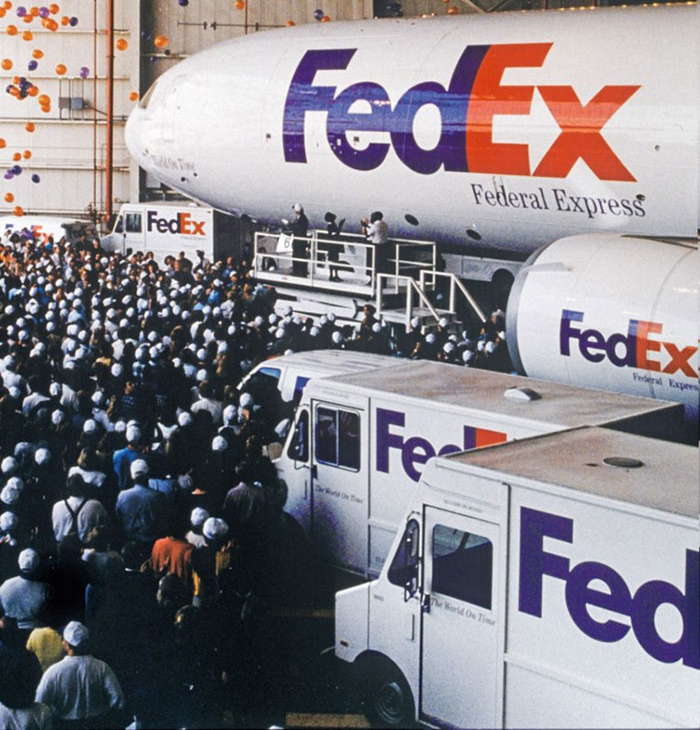 Federal Express officially adopts "FedEx" as its brand name, recognised as the worldwide standard for a fast, reliable service.

FedEx achieves ISO 9001 certification for its global operations – the first major carrier to earn this quality standard.

1997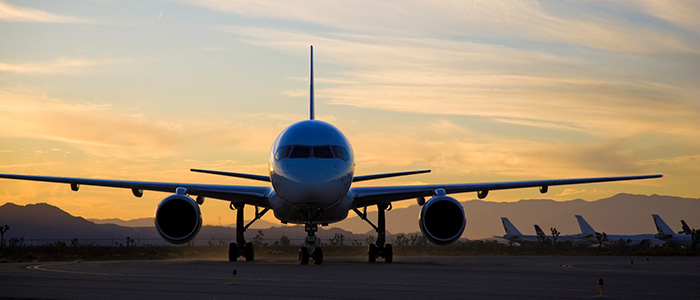 FedEx launches an around-the-world flight, which significantly reduces transit times from Europe to the Middle East, the Indian subcontinent and Asia.

1999
FedEx launches FedEx EuroOne® Network, opening its European hub at Roissy-Charles de Gaulle airport in France.

FedEx introduces a single tariff between all European Union countries/territories.

FedEx extends its gateway in Frankfurt by almost doubling its size. Package handling/sort capacity increases by 70%, and sort speed increases by more than 60%.

Launch of an improved FedEx International Priority service through the new FedEx EuroOne® Network, featuring later pick up times and earlier deliveries for European customers.

2000
Parent company FDX is renamed "FedEx Corporation." Services are divided into companies that operate independently yet compete collectively: FedEx Express, FedEx Ground, FedEx Global Logistics, FedEx Custom Critical and FedEx Services.

FedEx announces an expansion of its global network, connecting Europe to Asia by a direct flight from its Europe hub in Paris to its APAC hub in Subic Bay, the Philippines.

2001 - 2002
FedEx begins operations in Finland, Sweden and Denmark.

2004
FedEx begins operations in Norway.

2005
The launch of a direct flight from Cologne to Memphis increases freight capacities from Europe to the US by 20%.

2006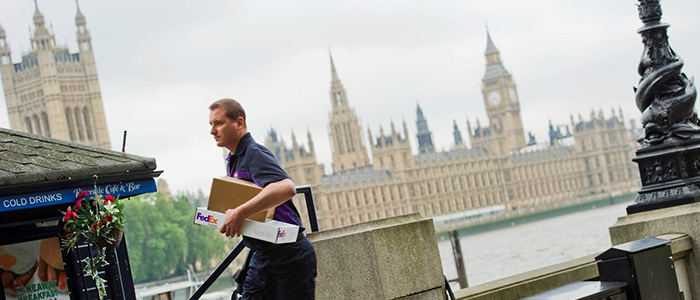 FedEx Corp. acquires ANC, a domestic express company in the United Kingdom. The company, now rebranded as FedEx Express UK, enables FedEx to serve the entire UK domestic market and is run as a wholly owned subsidiary of FedEx Express Europe.

2007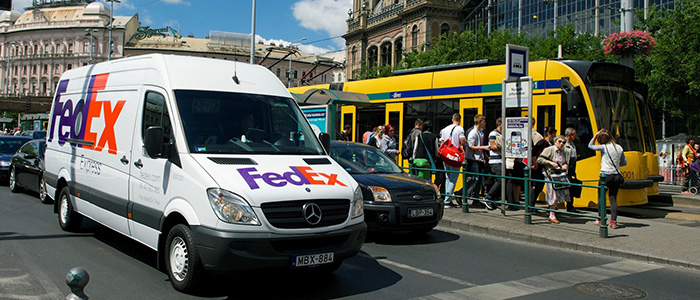 FedEx Express acquires the Hungarian express company Flying Cargo Hungary Kft.

2009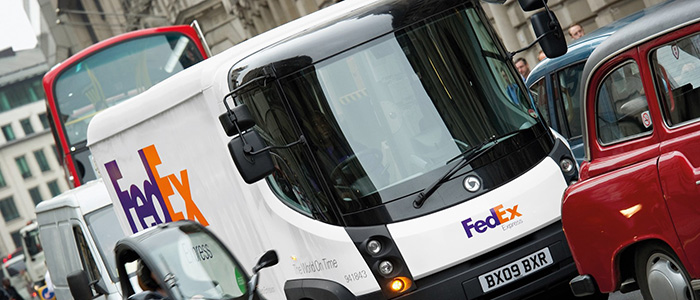 FedEx Express and Modec Electric Vans launch 10 new innovative battery powered vehicles for use across three FedEx Express London depots; reducing FedEx carbon footprint by 90 tons of carbon per year.

FedEx Express also launches 10 hybrid Iveco electric commercial vehicles in Milan and Turin, Italy.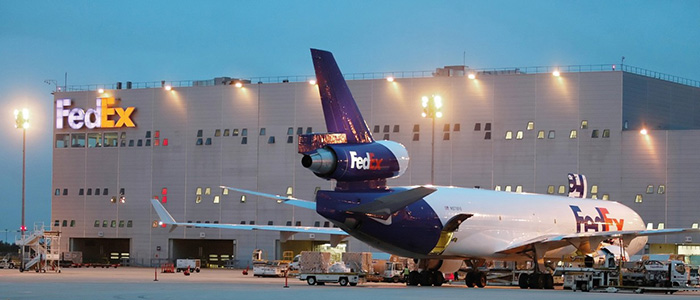 FedEx Express finalises a major expansion project at the Roissy-Charles de Gaulle hub, making it the second largest hub after Memphis (US).

FedEx Express introduces FedEx International Economy® service for less time-sensitive shipments from more than 90 countries/territories around the globe.

2010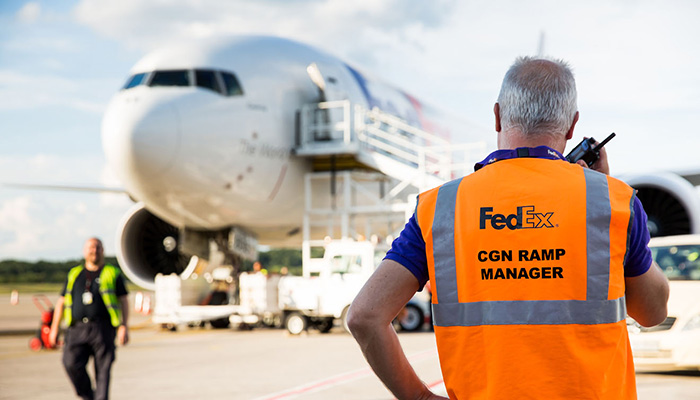 FedEx Express opens a new, state-of-the-art hub at the Cologne/Bonn airport; becoming the company's new Central and Eastern European gateway and FedEx largest solar-powered hub worldwide.

FedEx Express launches an important new connection between Asia and Europe, with a direct roundtrip flight operating five days a week between Hong Kong and Paris – the first provider to offer a next-business-day service from Hong Kong to Europe.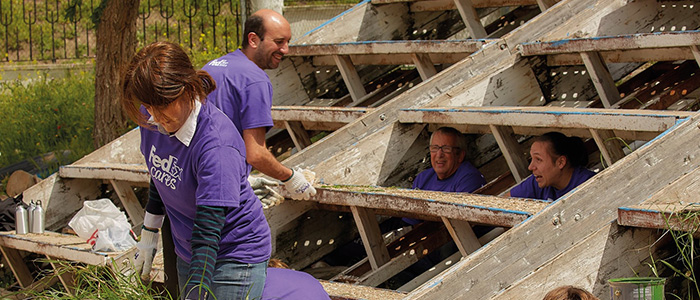 FedEx Cares Week, a coordinated volunteer effort, begins in Europe. Since its US inception in 2005, the initiative has expanded to more than 40 countries/territories.

2011
FedEx Express strengthens its commitment to the environment by opening a state-of-theart, eco-sustainable distribution centre in Machelen, Belgium.

FedEx Express launches new green delivery initiative in France by introducing seven electronically assisted tricycles for package deliveries and collections in three separate districts in Paris.

FedEx Express opens a new station in Belfast and launches a new daily flight offering next-day service to Europe and the East Coast of the US, as well as a two-business-day service to Asia and the rest of the US.

2011 - 2012
From June 2011 to May 2012 FedEx Express announces the opening of 38 stations in France, Germany, Italy, Netherlands, Sweden and the United Kingdom.

From June 2011 to May 2012 FedEx Express launches four new Boeing 757's, offering next-business-day services to FedEx Express customers in Oslo and significantly improving services for customers in Sweden, Finland, UK and the Netherlands.

FedEx Express becomes the first operator to regularly serve Cologne airport with a Boeing 777F. With lower emissions and less fuel consumption, this aircraft reduces the environmental and noise impact of operations.

2012
FedEx Express acquires Polish shipping company Opek in Poland and French transportation company TATEX, marking a milestone in FedEx European growth. TATEX was later renamed FedEx Express France in 2013.

FedEx Express becomes the first transportation company globally to launch carbon-neutral shipping for all FedEx envelopes at no extra charge to its customers.

FedEx Express announces the launch of SenseAware to the UK, a service that provides real time access to a package's vital statistics when in transit or stationary. The service provides customers with broader international availability and the ability to use the service with carriers outside the FedEx networks.

FedEx Express announces the opening of 38 stations in Austria, Belgium, France, Germany, Italy, the Middle East and Sweden.

2013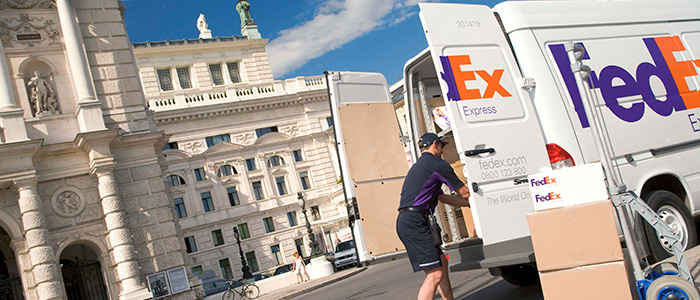 FedEx Express opens additional stations in Bavaria and Austria, and expands its presence in Berlin, Germany, opening a station in Großbeeren, a southern suburb of the German capital city.


2014
FedEx Express launches SenseAware® in 14 new countries/territories across Europe.

FedEx marks European growth milestone by opening its 100th new station in Seville, southern Spain. Reaching this milestone means that FedEx opened the equivalent of nearly one new station per week over 30 months across Europe, in France, Germany, Italy, Netherlands, Sweden and the United Kingdom.

2015
FedEx announces it will be main sponsor of the UEFA Europa League, one of the biggest and most prestigious competitions in European football.

2016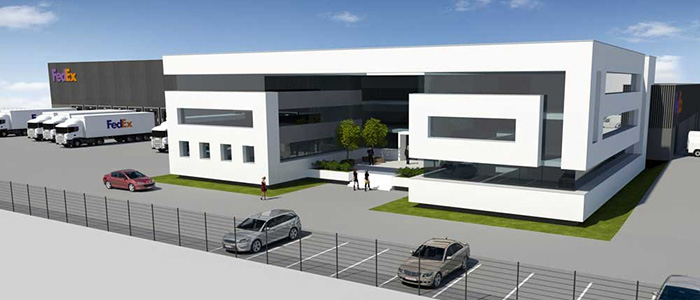 FedEx Express opens Nordic gateway facility at Copenhagen Airport, Denmark.

FedEx Express unveils a new base of operations at Malpensa, Italy, tripling the size of the current FedEx Express facility in Malpensa to become the third largest hub in Europe, after Paris and Cologne.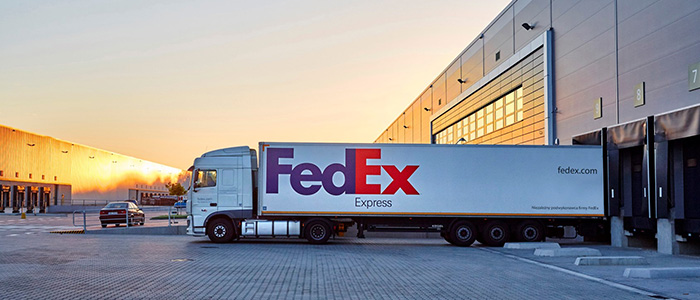 FedEx Express acquires TNT, strengthening the FedEx Express European road platform and extending its European reach.

FedEx opens new station in Chorzów, Poland, boosting operational capacity.

2017
The April launch of Liege-Memphis flights represents an important milestone in the integration of TNT, giving TNT customers direct access to the FedEx Express North America network.

FedEx Express and TNT jointly opens a new ground operations centre in Barcelona. Thanks to its size, capacity and strategic location in the city's Zona Franca, it processes both domestic and international shipments, serving as a gateway between the Barcelona region and Europe.
FedEx Express purchases 30 ATR 72-600F aircraft. These new, more advanced feeder aircraft can carry containers and/or palletised freight, helping the company better serve customers in the air freight market where palletised shipments are the norm.

2018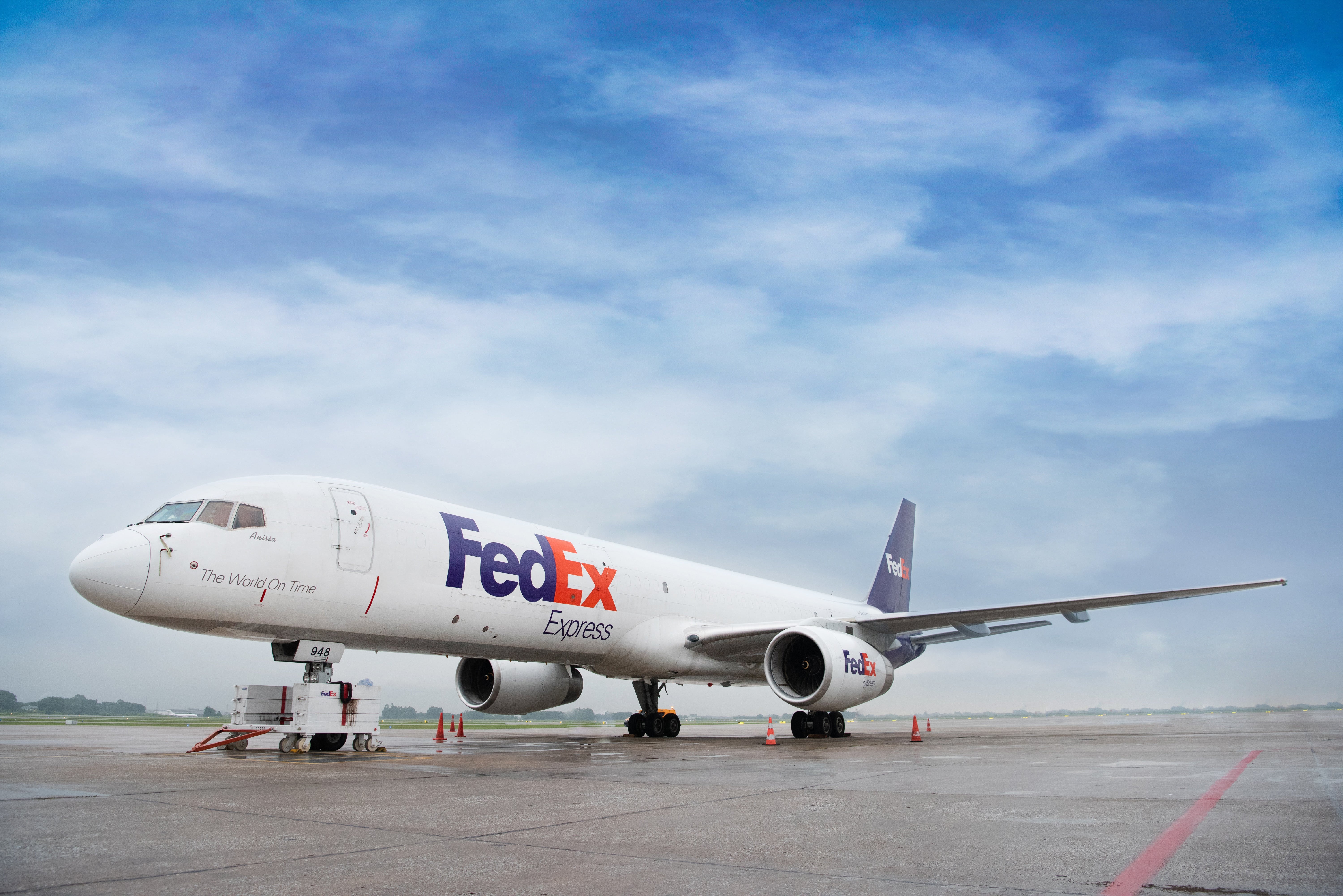 A new FedEx Express flight to Hanoi strengthens access between Europe and the Asia-Pacific region.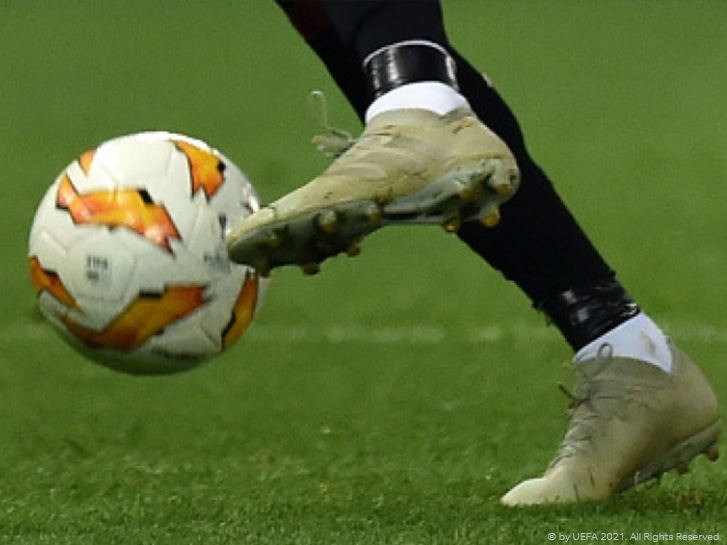 FedEx renews sponsorship and commits to sponsor the UEFA Europa League for another three seasons.


2019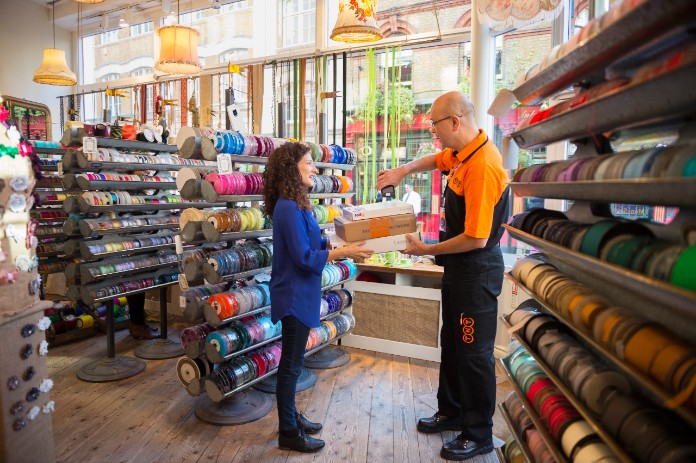 FedEx Express launches faster Intra-Europe Economy service, another milestone in its integration with TNT.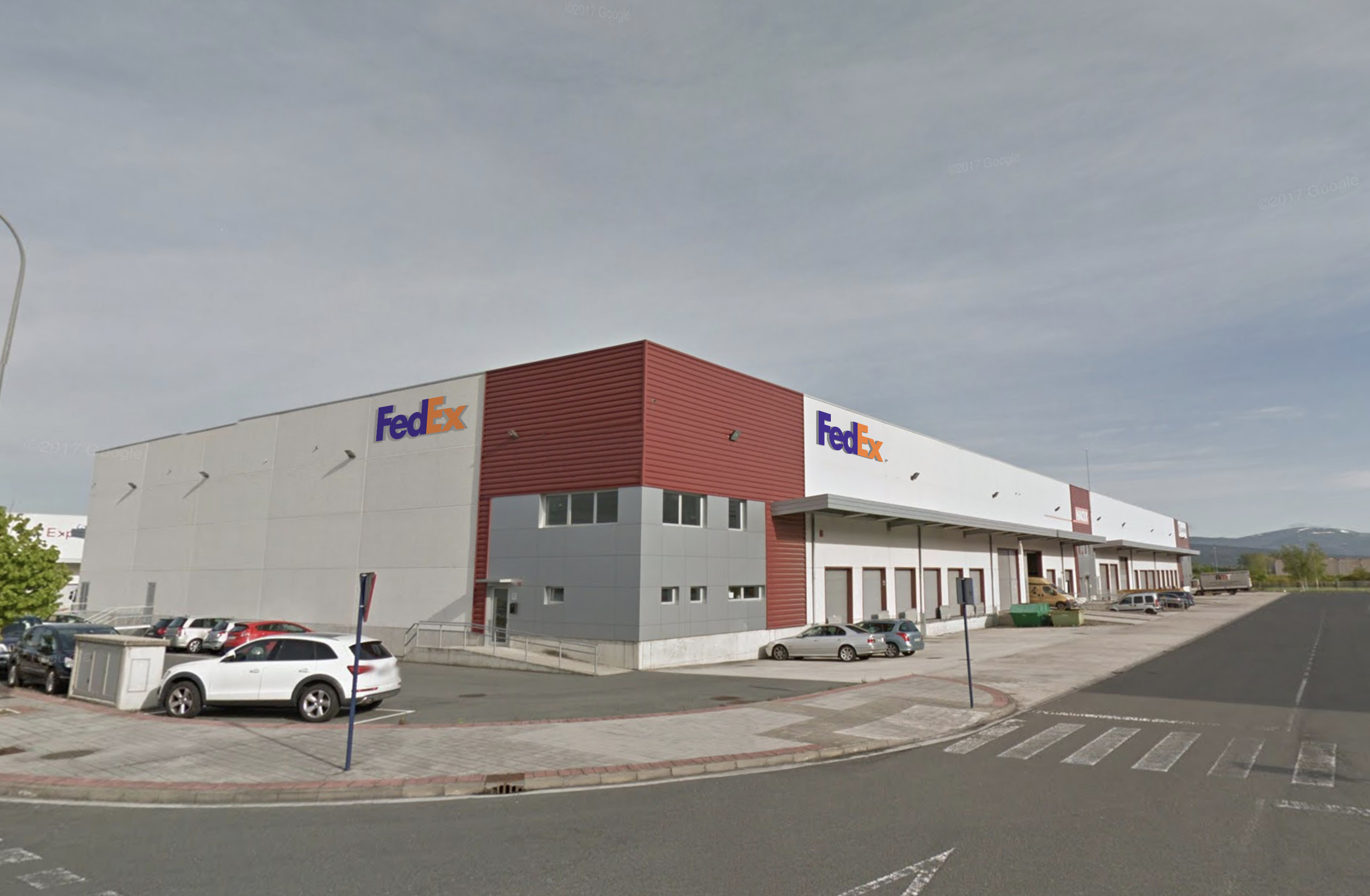 FedEx Express opens a new ground operations center in Vitoria, Spain.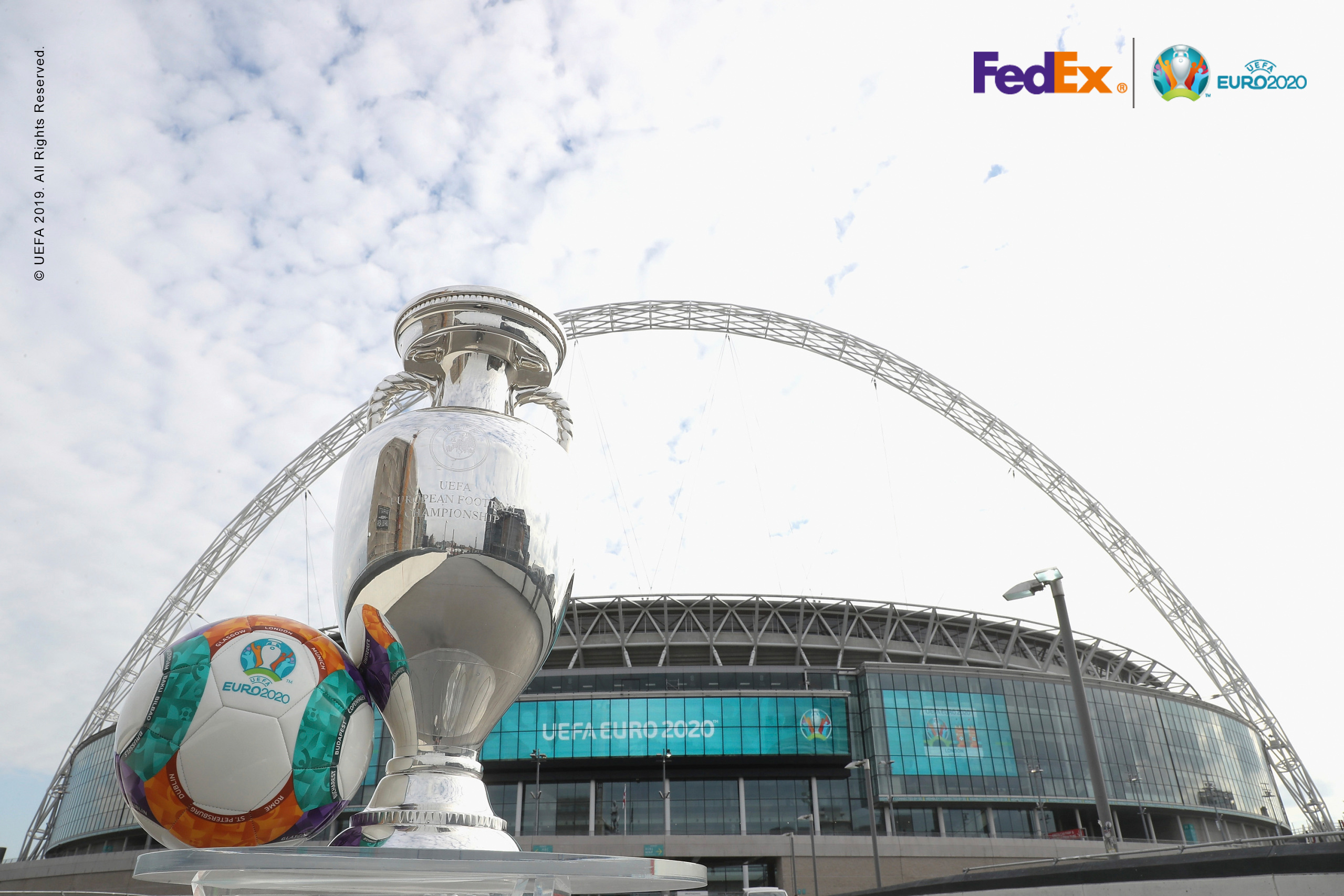 FedEx extends its relationship with UEFA to become Official Logistics Partner of UEFA EURO 2020 and sponsor of the multi-tournament National Team Football.