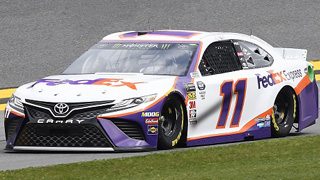 Joe Gibbs Racing
Joe Gibbs Racing
Welcome, Race Fans
Speed, precision and teamwork are showcased weekly by the FedEx Racing® team during the NASCAR® season. Races are held from February to November, allowing FedEx to target passionate fans across all regions of the United States.
The Joe Gibbs Racing sponsorship includes over 35 races each year and grants FedEx multiple opportunities to perform both on the track and off. Customers are treated to unique behind the scenes tours and appearances from Denny Hamlin, driver of the #11 FedEx Toyota Camry.
Top team members are celebrated each week with station identification on the racecar. In addition, the FedEx Racing® sponsorship is a key driver in promoting our Corporate Social Responsibility programming by teaming with SafeKids, Direct Relief and others to positively impact communities where our team members work and live. To learn more, click the link below.

© 2019 Joe Gibbs Racing, Inc. Toyota trademarks used with permission.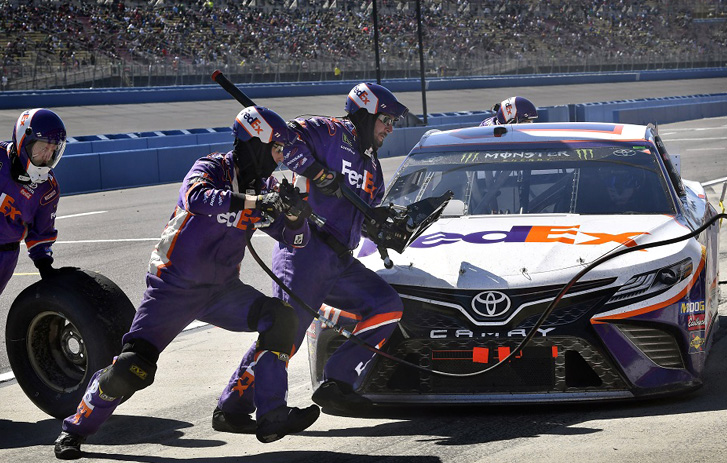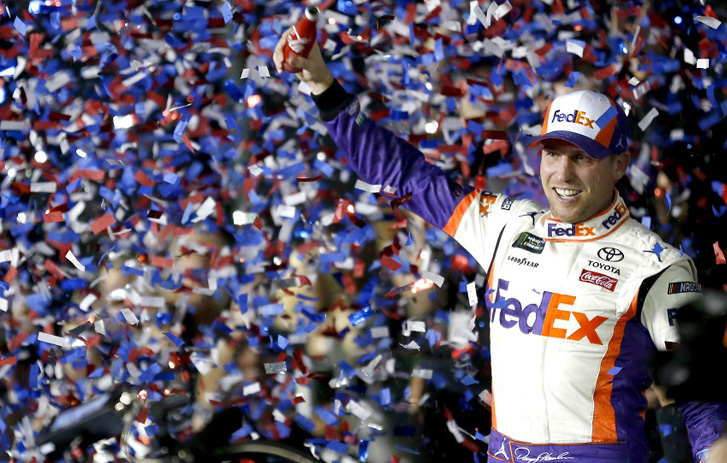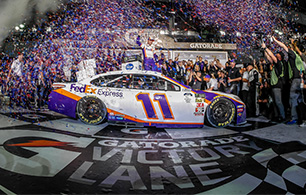 FedEx and Sport
At FedEx, we commit ourselves to being the very best at what we do, which is why we proudly sponsor some of the world's greatest sporting events including the UEFA Champions League, the ATP Tour, PGA TOUR, NFL and Joe Gibbs Racing.