Where now meets next
Where now meets next
Whether it's your next customer, next market, or next challenge, here's how we can help you get there.
Whether it's your next customer, next market, or next challenge, here's how we can help you get there.
Your next opportunity in Asia Pacific
With growth accelerating across Asia Pacific, there's never been a better time to take your business there.
2025
The year e-commerce sales in Asia Pacific are expected to almost double compared to 20201
5.3%
The predicted growth rate of Asia Pacific's regional economies in 20222
926m
The number of people in China who have purchased goods online3
4th
Japan is the fourth largest import market in the world worth $634bn in 20204
Tap into these opportunities with our enhanced network and new weekly direct flights between Europe and Asia Pacific.
Access to many key cities across Japan within 48 hours

Improved service reliability for express services to Japan and Northern China

Additional capacity for your shipments to Asia Pacific
Get a personalised discount of up to 50%*
Whether you are a business or an individual, make your next saving with FedEx. Register with a credit card, save 40% and ship instantly. Until the end of December 2021, you will also benefit from an additional 10% discount for shipments to and from Asia Pacific.
*Applies to your international shipments
Harness the power of a global connective network
See the world for what it could be: borderless, open, within reach.
Grow more sustainably
Ship with a provider that shares your values and is working to deliver a more sustainable future, with the goal to achieve carbon neutral operations by 2040.
Learn More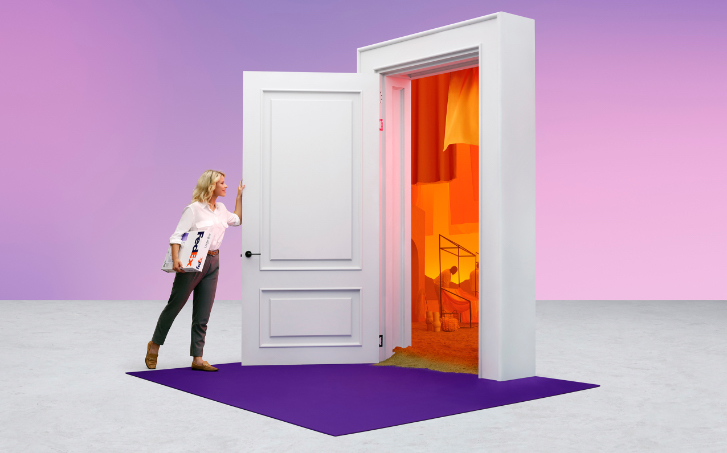 Open doors to the world
Go further, faster with services that bring global opportunities closer than ever.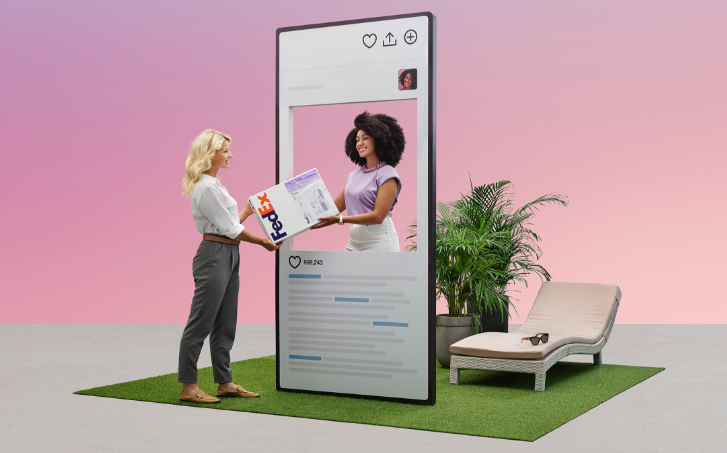 Reach more online customers
Take your online business to the next level with fast, flexible e-commerce solutions.
Where are we going next?
Choose the network that seeks to create powerful, long-lasting change – from opening your business to new markets, to working to deliver a more sustainable future.


We will…
Aim to have carbon neutral operations by 2040


We will…
Roll out our new value-for-money e-commerce service to more markets
We will…
Expand our delivery services to help customers reach their goals


We will…
Award passionate, ambitious small businesses prizes of up to €50,000 to take on what's next
Make supply chains smarter
Drive efficiency in your supply chains with our free digital-first solutions, giving you and your customers end-to-end visibility.

Tracking
FedEx Tracking turns queries into certainties, offering intelligent insights into the status of all your shipments.
Billing Online
Receive, review, and pay your next invoice from one secure online location with FedEx Billing Online. It's free, easy to use, and cuts down on paper usage.
Customs
Prepare for international shipping success with our customs tools providing everything you need to help you cross borders seamlessly and minimise delays.