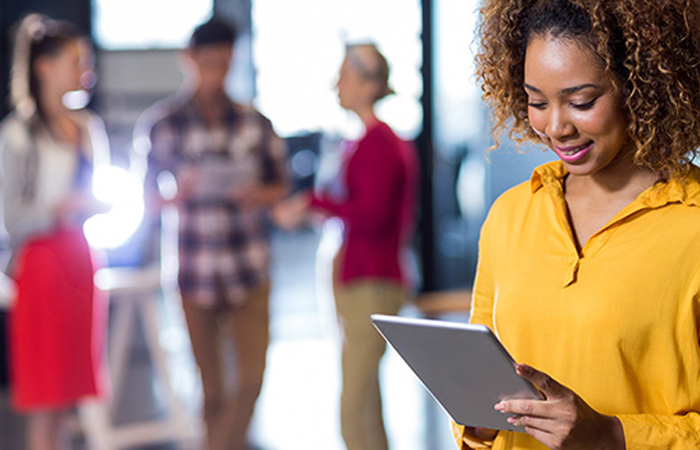 5 Tech Trends to Keep You Ultra-Connected in 2018
"Connectivity." is one of the biggest buzzwords. Here are the top products and technologies that caught our attention.
1. Wireless Charging Grows Up
Though most wireless charging options are still painfully slow, we're getting closer and closer to a cord-free world thanks to the now-standard Qi technology that uses an electromagnetic field to move energy from a charging pad to your device. Apple's iPhone 8 and X are Qi-enabled, and the company's upcoming AirPower charging pad promises super quick battery jumps for all of your Mac devices. Here's hoping the rest of the tech world follows suit.

2. Affordable Smartphones With Premium Features
Interested in a phone with extra-wide display and dual cameras? Try the iPhone SE or the SE2 (a 4-inch powerhouse that acts like a 6S for under $400). Moral of the story? You no longer have to drop $500 or more on a cutting-edge handset.

3. Digital Assistants Are Here to Stay
As Amazon's wildly popular Alexa proves, we're perfectly fine with artificially intelligent assistants running our lives and products. Though Alexa dominates the market (she can control everything from Philips LED light bulbs to your schedule), look for Apple to make aggressive plays in artificial intelligence (AI) this year. HomePod, for example, is the iPhone giant's answer to Amazon Echo and Google Home. The voice-activated, Siri-controlled speaker system automatically adjusts to a room's acoustics and can activate a number of functions in your home or business, including lighting, security, and heating and cooling.

4. Augmented Reality Comes Into Its Own
The idea of blending digital and physical spaces is nothing new, but for most of its history, augmented reality has been the stuff of sci-fi. That could change with the release of the X1 Smart Glasses. Put them on and you'll see two Android-enabled screens, one for each lens, that display information and images while allowing you to keep an eye on the real world. The glasses are geared toward the workplace, offering endless potential uses — imagine a commercial real estate developer getting a virtual walkthrough of a project. 

5. 5G Is Just Around the Corner
The above technologies are great, but that's only if the wireless network they're on is lightning fast. Enter 5G, the latest and greatest telecom standard poised to launch this year at low-latency speeds up to 1 GB per second. By being faster than its predecessors, 5G will improve basic mobile communication and make smart products such as Alexa-enabled appliances run more seamlessly.


What tech trends in connectivity would most benefit your business?
 
For more like this, visit fedex.com/news