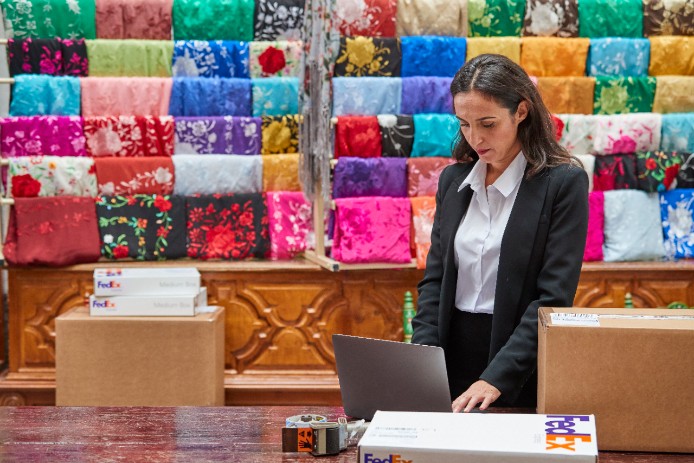 How to Source the Best Products Globally
Did you know that 3.8 billion people came online last year? This means that more than half of the world's population now uses the internet.
This meteoric rise in global connectivity and the increasingly porous nature of geographic borders is creating exciting new connections for buyers and sellers all over the world every day. However, with such unprecedented choice when it comes to sourcing goods, how can today's businesses make sure they're choosing the best products?
Here are 10 top tips from FedEx Express.
1. Use the latest internet resources to find suppliers
Smart sites such as Trade Key, Alibaba and Global Sources offer foreign buyers swift and easy access to suppliers all over the globe. Simply type in what you're looking for to reveal a list of products, details of the company supplying them, which country they're in and even how trusted they are.
2. Establish reputability
Carry out extensive research on suppliers online or by contacting previous buyers. It's also a good idea to talk to the local embassy in that country to find out if they have any knowledge of them – or even any further contacts.
3. Attend trade shows and read trade magazines
Add to your list of suppliers by reading trade magazines and going to trade shows where you could meet suppliers, see their products first-hand and talk to those already in the business.
4. Contact the supplier
Sending off an introductory email is a good place to start, particularly if you're unsure if the supplier or distributor will speak your language. In countries like China, face-to-face communication is vital for establishing a good working relationship, so it's a good idea to suggest a video call. Gauge their experience, professionalism and even whether you feel a friendly connection. It's vital you pick a supplier with whom you can forge a solid, trusting relationship.
5. Ask for samples and references – and get the product tested
Seeing the product is vital. Depending on which business you're in, it may also be wise to get it tested at home to ensure it adheres to safety regulations. Pay attention to the packaging too. Shoddy containers could be an indicator of a supplier who doesn't share your standards. On top of this, a reputable supplier should be happy to supply you with several references.
6. Visit the region
If you know where you'll be focusing your sourcing efforts, taking a trip there will be highly beneficial. You can establish firm connections face-to-face and see the product in person.
7. Ask detailed questions
Write down a list of everything you need to know and more, such as:
How long have they been making this product?

What are the minimum order requirements?

What are their payment terms?

Will they offer a liability insurance certificate?

Can you see an example contract from another foreign buyer?
8. Ensure they can meet demand
Go back to the sites in point 1 to establish company size, sales volume and number of employees – all indicators of future ability to keep up with demand. On top of that, ask them directly, e.g.: "Will you be able to ship 1,000 units a month?"
9. Know the rules and regulations
Your government will have sites dedicated to importing. Doing your homework now will ensure operations run smoothly in the future.
10. Choose a shipper with experience in your target country
Using an experienced firm with a global presence like FedEx Express to deliver your product is key. It's highly likely we will not only have experience in your chosen region, but an office too, so we can offer local advice as well as reliable delivery.
Importing the right products, the right way could revolutionize your business. So there's no time like the present to get started. And if you have any questions – from customs queries to delivery times – give us a call on 08000 FEDEX (08000 33339). We'd be delighted to help.