FedEx® Electronic Trade Documents
FedEx® Electronic Trade Documents
Enjoy a smooth customs clearance process.
 
Enjoy a smooth customs clearance process.
 
FedEx Electronic Trade Documents (ETD) is a simple free of charge solution that allows you to transmit customs documentation electronically for your international shipments.
Benefits for you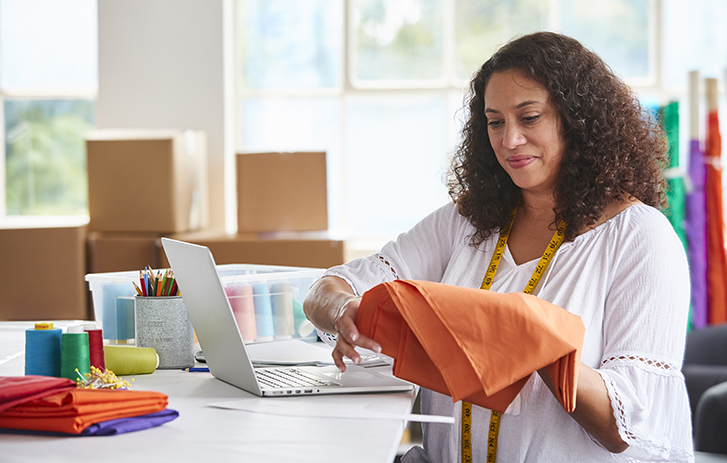 Save time when preparing international shipments
Upload your own customs documents or use FedEx-generated ones so you no longer have to print, sign, fold and attach your trade documents to each shipment. You can even customise your documents by uploading your company letterhead and signature image.
Minimise the risk of customs delays
By submitting your trade documents ahead of your shipment, you expedite customs clearance and allow for a quicker documentation review. You are notified earlier of potential errors or missing paperwork and reduce the risk of your shipments being delayed.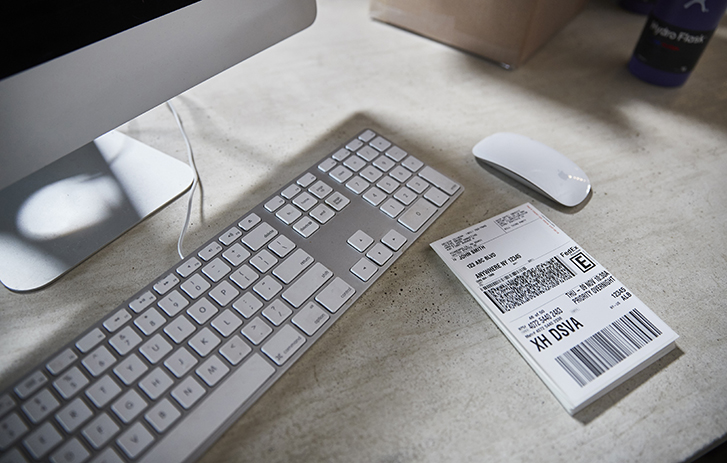 Save money and reduce your carbon footprint
Lower your consumption of paper and toner for your international shipments. Although they do not require customs documentation, shipments within the European Union can also benefit from Electronic Trade Documents, as only one printed shipping label will be required.
Setup is fast, simple and free
Check how to activate and create shipments with Electronic Trade Documents.
Get Started
Minimise your environmental impact 
This solution reduces paper waste and is part of our sustainability initiative to connect the world in responsible ways.
See how we contribute
FAQs
Not all countries and territories accept Electronic Trade Documents (ETD) shipments.
When one or both of the origin or destination countries do not accept paperless clearance, your shipment will be labeled as EWO (Electronics with Originals). This means you can seamlessly upload your customs documents electronically to benefit from an early broker review but you will still have to attach printed copies of customs documents to your shipment to comply with regulatory requirements.
View the full list to see what is accepted in the countries and territories you ship to/from.
Electronic Trade Documents can be used for both FedEx Express® imports and exports, and is most beneficial for non-document and commodity shipments. Dangerous Goods and Dry Ice shipments are eligible.
Electronic Trade Documents is available on FedEx Ship Manager™ at fedex.com (new and old versions), on FedEx Ship Manager Software, on FedEx Web Services and FedEx Server. Check our How to use ETD page for more details.
You should at least upload your commercial invoice (CI) or pro forma invoice when required. Other customs documents (e.g. Certificate of Origin, Affidavit of Manufacture, etc.) can be uploaded depending on the origin and destination countries and your shipment requirements.
Commercial invoice
A commercial invoice is used when goods are part of a commercial transaction or intended for sale and is required by Customs Authorities to classify merchandise, so that duties and taxes can be correctly assessed.
It is the first international shipping document that should be completed as it is the foundation of all other trade documents. The information provided on other international shipping documents, including the Air Waybill or shipping label, must correspond with the commercial invoice.
The commercial invoice is prepared by the exporter and is required by the importer to prove ownership and arrange for duties and taxes payment.
You do not have to produce a commercial invoice for commodities in free circulation shipped within the European Union. Commercial invoices are mandatory for shipments to countries outside the EU.
Pro forma invoice
For shipments of free goods such as product samples, gifts, catalogues or products not intended for sale or where there is no demand or request for payment.
However, not all countries/territories accept pro forma invoices and for those cases we recommend preparing a commercial invoice.
You can submit electronically:
Up to 5 documents per shipment
Up to 5MB in size per document
Accepted formats: .doc, .docx, .xls, .xlsx, .txt, .rtf, .jpg, .gif, .bmp, .tif, .png or .pdf
File names should be less than 244 characters
Yes, you must still print a shipping label.
Search for required documents for your international shipment via Find International Documents on FedEx Global Trade Manager.
You can prepare, store, and reuse customs documents online with the FedEx Document Preparation Center.
Make sure information is accurate and consistent across all required documents – notably the value of your item and its description.