FedEx® Electronic Trade Documents
FedEx® Electronic Trade Documents
Enjoy a smooth customs clearance process.
Enjoy a smooth customs clearance process.
For a smoother customs clearance process, transmit your customs documentation electronically with FedEx Electronic Trade Documents. This simple, efficient, and reliable solution helps you avoid customs delays, ensures timely delivery of your international packages and reduces the paperwork you need to print.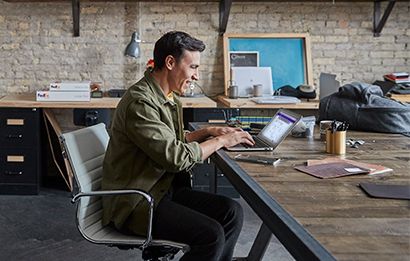 Be efficient
Upload your own customs documents or use FedEx generated trade documents. You can also customise your electronic trade documents by uploading your company letterhead and signature image.

Save time and money
Upload and submit trade documents electronically to eliminate the need for manual signing, folding, stuffing and attaching customs documents to each shipment. Plus, save on paper, energy and printing costs.

Enjoy peace of mind
Get a head start on customs clearance by submitting your trade documents ahead of your shipment. FedEx Electronic Trade Documents provides pre-clearance assistance and proactive problem resolution, so you can reduce the chance of customs delays.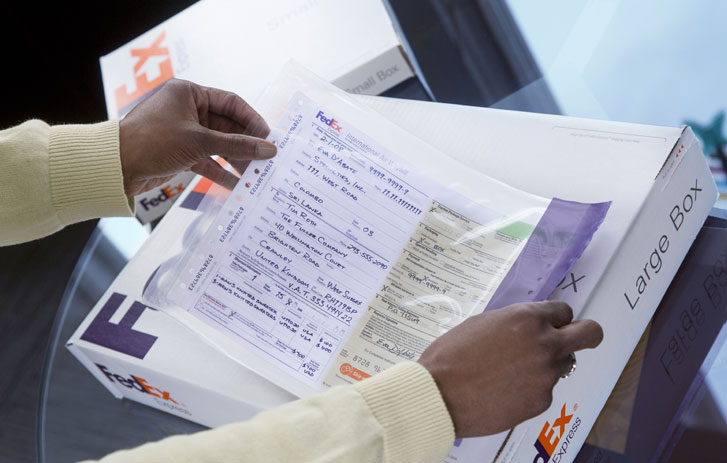 Save on paper and printing for your Intra-European shipments
With FedEx Electronic Trade Documents activated, benefit from less labels to print for all your shipments coming from and going to any of the countries forming the European Union.

Say hello to streamlined international shipping
FedEx now provides three ways to upload customs documents via FedEx Electronic Trade Documents:

Option 1: Pre-Shipment
Prior to creating your label on FedEx Ship Manager at fedex.com, customs documents may be uploaded. Use Global Trade Manager's Documentation Preparation Centre to create and save your customs documents for later use. Then, when creating your label on FedEx Ship Manager, you can select "Attach from Document Preparation Centre" to upload the document you previously created.
Option 2: At-Shipment
Customs documents may be uploaded by your shipping solution at the same time your label is being created. This is the most commonly used method to upload your customs documents. You can either choose to take advantage of the Commercial Invoice generated by FedEx or decide to upload your own Commercial Invoice in your preferred format (e.g. PDF, Microsoft® Word, Microsoft® Excel, scanned image etc.). Either way, they are submitted electronically.

Option 3: Post-Shipment
Customs documents may be uploaded by your shipping solution after the label has been created. Post-Shipment Document Upload (PSDU) is a new option that is ideal for shippers who create their own Commercial Invoices and do not have customs documents ready before or while the label is created.

FedEx Electronic Trade Documents is an automated international shipping solution that allows you to submit your customs documentation electronically. It reduces the amount of paper you print for each shipment, allows for faster pickup and helps to pre-clear your shipments. With ETD you reduce the risk of your shipment being delayed in customs and benefit from a better service.

It will simplify the international shipping process. You don't have to print, sign, fold, and attach multiple copies of trade documentation to each shipment. You can save money on printing documents and save time on processing international shipments.

FedEx Electronic Trade Documents helps you simplify the international shipping process, makes operational efficiencies possible by helping you save paper and reducing your printing costs, and provides peace of mind.
Upload trade documents in advance of your shipment, allowing time for pre-clearance assistance.
Upload company letterhead and signature images to help you comply with customs clearance requirements in some countries.
Lower your consumption of paper, printers, toner, and shipping materials, and reduce your carbon footprint.
Reduce customs delays, which increases your shipping reliability and improves your reputation.
Save time when preparing documentation, enabling you to perform other departmental tasks, and improving your company's productivity and profits.
Reduce the chances of shipment thefts because there are no invoices on the package and commodity information is not revealed to third parties.
It allows you to send the customs documentation much earlier. If there is any missing or additional information needed, you will be notified earlier, reducing the impacts of any shipment delays or caged shipments.

FedEx Electronic Trade Documents can be used for both imports and exports. View the list of available countries to see if it is accepted in the countries you ship to/from.

When one or both of the Origin or Destination countries does not accept ETD, your shipment will be labeled as EWO (Electronics with Originals). Electronic with Originals (EWO) enables you to seamlessly upload your customs documents for countries that require paper copies for customs clearance when you use ETD. By uploading the documents for these shipments, you will have the benefit of an early broker review of your documentation, which provides advance notice for you to resolve potential issues with the paperwork and further minimises the chance of missing paperwork from occurring. You will still need to print and attach the customs documents to the shipment to comply with regulatory requirements.

It is available for FedEx Express® shipments. FedEx Electronic Trade Documents is most beneficial for non-document or commodity shippers. Shipments containing Dangerous Goods and Dry Ice may be eligible for electronic trade document submission.

You can choose to either electronically submit your own trade documents or take advantage of documents generated by FedEx. The choice is yours.

You may be required to submit original paperwork based on the destination country requirements. The Country Profiles feature on FedEx® Global Trade Manager provides an overview of essential, country-specific shipping information and regulatory requirements, including proper documentation, special clearance requirements, what duties and taxes will need to be paid, and much more. Please remember to print your international shipping label for all shipments.
Yes. FedEx Electronic Trade Documents allows you to submit customs documentation electronically, but you must still print a shipping label.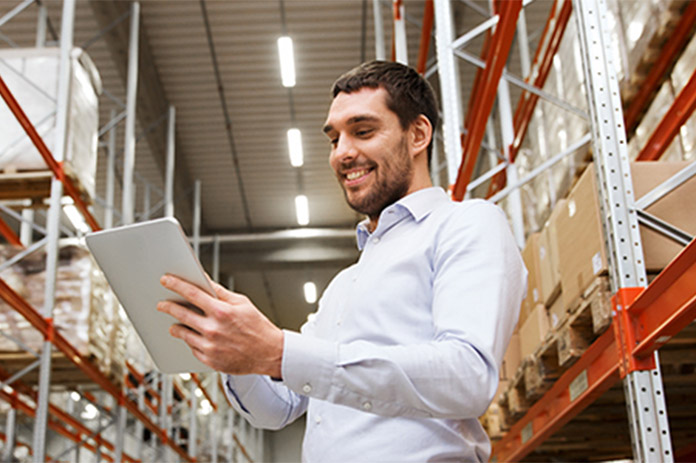 Discover the power of FedEx Electronic Trade Documents
Learn more about the benefits of using FedEx Electronic Trade Documents.
How to activate Electronic Trade Documents (ETD)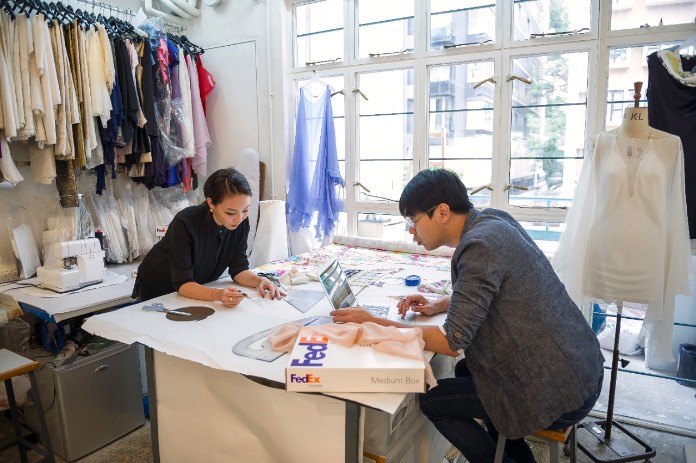 Enable FedEx Electronic Trade Documents
Review this quick guide to find everything you need to create and upload your customs documents.
Get started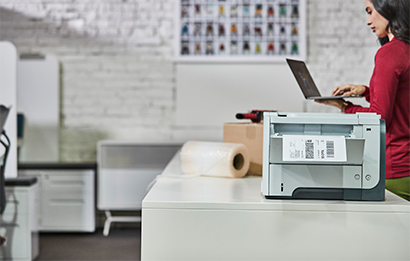 Set up Post-Shipment Document Upload
Post-Shipment Document Upload now allows customs documents to be uploaded after a label has been created.
Learn more
The FedEx paperless processing solution is aimed at reducing paper waste and creating more efficient ways of conducting business for our customers and employees. FedEx paperless processing is part of our sustainability initiative, EarthSmart®, a FedEx commitment to connect the world in responsible and resourceful ways.