Watch how Pothys, today a thriving, family-run business, is taking Indian culture and heritage the world over.
Explore the tools and resources we have gathered below and learn more about how we can help connect your business to a world of opportunity too.
Resources. Insights. And Inspiration
Small business success is easier when you've got support. That's why we've gathered valuable resources, insights from your peers, and other useful content to help you get ahead. Follow the journey and see how FedEx can help you succeed.
The FedEx Small Business Grant Contest India 2017 provides small and medium enterprises (SMEs) with the chance to win a monetary grant, helping to expand and achieve international ambitions.
A big congratulation to our grant winner!
Image alt tag must be filled out.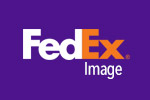 Resources & Tools
The better prepared you are, the more likely your business is to succeed overseas so we've gathered together research and advice from a range of experts to help you grow.
Image alt tag must be filled out.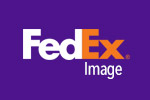 Why go international?
Still undecided on whether the returns are worth the risks? Our expert insight examines the potential rewards for expanding internationally.
Knowing when your business is ready to take on  the world
Micro-multinationals, and how they will define our era
Online shopping has gone truly global
Image alt tag must be filled out.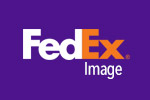 Where to go international?
Wondering which new places to take your business? Our resources will help you identify potential international markets.
New Markets. New Opportunities
10 Tips for Overcoming the Language Barrier When Expanding Overseas
Small Businesses a Great Fit for the New Nimble Marketplace
Image alt tag must be filled out.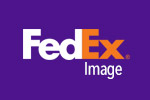 How to go international?
You've covered the why and where, now check out how to get there. We highlight the key considerations for trading internationally.
Seven Common Pitfalls when Taking Websites International

Five Ways to Drive International Sales Online

Putting Logistics to Work for You: In Three Simple Steps

Image alt tag must be filled out.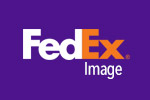 Business Insights Hub

Latest advice, trends and inspiration to grow your business, delivered by FedEx ►
Image alt tag must be filled out.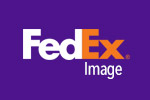 Customer Success Stories
Every successful business venture has a story to tell. Learn what inspired our customers to take their business to the next level, and how FedEx helped realise their international dream.
Fabindia
Preserving and promoting India's rich handicrafts tradition

Fabiola Molina
From swimming champion to global exporter. 

Watch Fabiola Molina's story, a world class swimmer from Brazil, who turned her swimwear company into an international business.

Active Group
How a young Indian company is making an impact on world cinema – delivering state-of the-art cinematographic equipment to production teams across the globe

Mirraw
How two young Indian IT entrepreneurs are using their tech capabilities to give local ethnic wear manufacturers access to the global market

Get in Touch
The idea of taking your company to the next level and shipping overseas can seem daunting - especially if you're already shipping your product domestically without issue. The benefits of exporting can feel outweighed by the task of getting set-up - and that's where we can help. Whether you're looking for inspiration or simply unsure where to start, our experts are here to answer your questions.