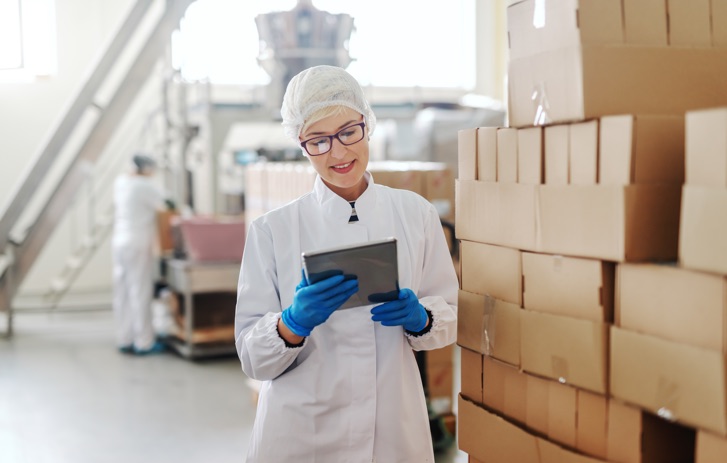 Delivering critical shipments in times of need
Delivering critical shipments in times of need
Together, we deliver
The global pandemic is putting pressure on all businesses, and for those that ship valuable, urgent and/or temperature-sensitive goods the challenges can be even greater.
In this guide, we highlight some of the ways that those businesses and others can help to meet their own unique requirements. You'll also find out how, with FedEx, it's possible to continue delivering essential goods during this time with speed and reliability.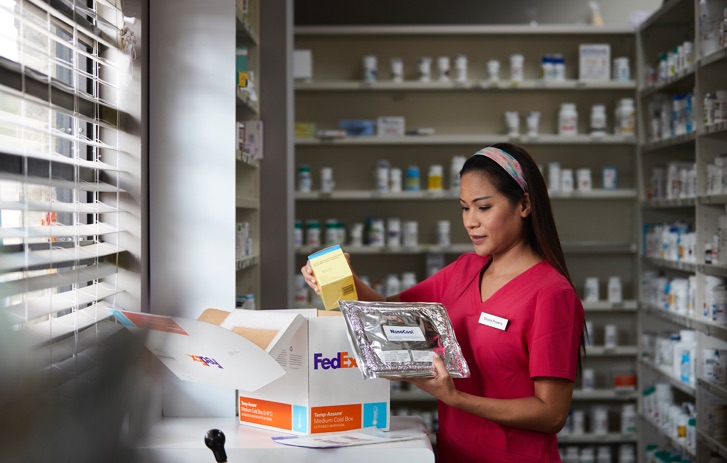 1. Maintaining business continuity
We know the current situation may be causing disruption to your usual distribution processes. But there are steps you can take to optimise business continuity.
Work with a provider that helps to ensure safety
Choose a logistics partner that understands your need for safety. At FedEx, we take a 'Safety Above All' approach, following official guidelines to protect customers and our team. We adopted a no-contact policy, removing the requirement for delivery signatures.*
* Signature upon delivery is required for shipments with signature option Adult Signature Required (ASR) and Direct Signature Required (DSR).
Consider local regulations
Make sure you know the details of any restrictions of movement that your overseas customers are operating under, as well as any specific requirements that the countries you are shipping to have in place.
FedEx works in accordance with all local regulations to quickly deliver important goods. A good example is in healthcare, where we are still providing hospital departmental deliveries and collections (including named deliveries) where it is safe for our team members to do so. We also work closely with hospitals to ensure that we deliver and collect from the most appropriate location in the circumstances. Our Special Services are available for time critical shipments, service recovery issues and to deliver urgent medical and healthcare shipments to/from suspended zipcodes if exceptions for these shipments are allowed.*
*For shipments originating in Europe. Service restrictions may apply depending on the local situation.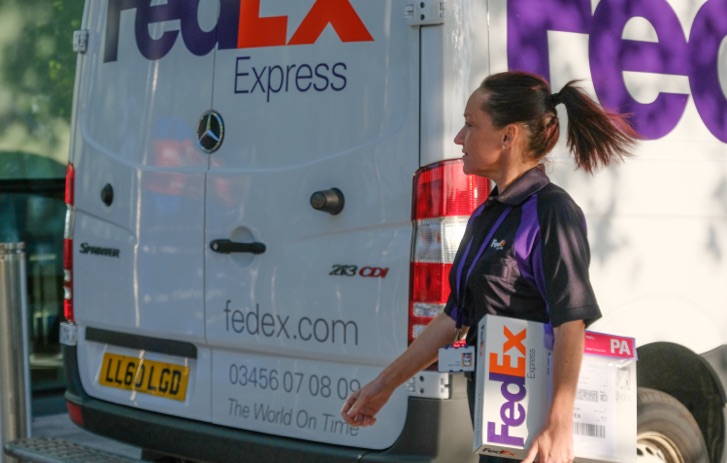 2. Safely delivering priority shipments
When more lives than ever depend on speed and precision, you may experience higher demand and tighter deadlines. Consider the following actions to ensure your priority deliveries arrive safely and on time:
Choose priority shipping services
Send your shipments through the fastest available service to ensure they meet your urgent deadlines. For urgent shipments, we recommend FedEx Priority Alert® for FedEx shipments and Time-Definite Express services for TNT shipments.
Protect temperature-sensitive goods
Maintain the integrity of temperature-sensitive shipments with specialist packaging and shipping services. FedEx offers ambient, refrigerated and frozen packaging solutions to keep your goods at a controlled temperature. These include our innovative Medpak VI°C for healthcare customers, who can benefit from the reliability of our network transportation with reusable packaging that hasn't seen a single temperature excursion reported since its introduction.
Outsource supply chain management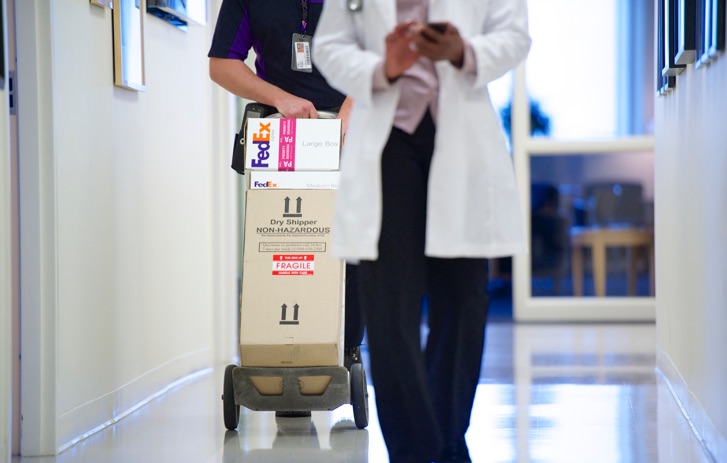 3. Providing bespoke solutions
The restrictions that have been imposed around the world have made urgent deliveries more challenging. The bespoke shipping solutions from our Special Services could help:
Get a tailor-made service
Ship goods via optimized routes with fast transit times, using exclusive vehicles that meet your exact needs, with flexible out-of-hours pick-up and support from a dedicated team.
Have complete peace of mind
Ship critical, valuable or fragile deliveries with a dedicated courier who will make a personal delivery to a named recipient safely, while you get real-time communication from Special Services experts.
Meet time-critical deadlines
Maximize productivity by shipping critical products with the urgency required, with same-day (in Europe) or next-day delivery to most destinations worldwide*.
* Availability of services and transit times referred to may vary depending on origin and destination. Terms and conditions apply.

4. Continuing to support your customers
During this difficult time, it's important to give your customers reassurance that you can continue to support their needs. 
Keep customers in the know
Track the progress of customers' deliveries and share regular updates with them to keep them up to date. At FedEx, we offer a range of tracking tools (including on-the-go updates and deeper insights) and near-real time visibility.
Offer them end-to-end control
Make sure your customers know they can rely on you by taking care of their shipment at every step of its journey. We have dedicated service desks in more than 50 countries that monitor and control shipments end-to-end.
Leverage the knowledge of a capable partner
Seek support from a logistics expert. At FedEx, we have decades of experience across a wide range of industries, including over 30 years' healthcare industry experience where we have local customer care specialists trained in shipping pharmaceutical products, medical devices and clinical trials.
---

Temporary export restrictions
Across the world, governments have been implementing temporary export restrictions on certain goods, including personal protective equipment (PPE). But the situation is fast moving and regulations are changing all the time. View our service updates for more information.
---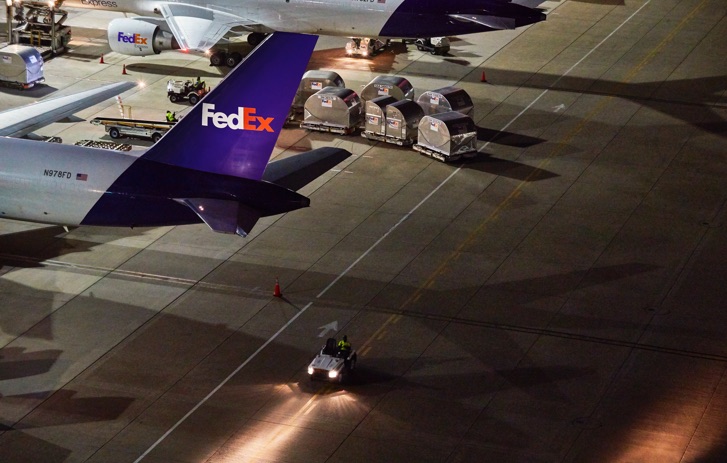 Making a difference during the COVID-19 crisis
When a customer needed to get breathing equipment to eight hospitals in an area of Northern Italy that was heavily affected by COVID-19, our fast, reliable network and specialised capabilities made it happen – while ensuring that the safety of our staff members remained a priority.
Rising to the challenge
An emergency operation was set up to pick up 26 artificial respirators in the Netherlands and deliver them as quickly as possible. This was no easy task, as the respirators needed to be delivered to zones where operations were limited and movements restricted.
Delivering against the clock
The Special Services team ar­ranged dedicated direct transport from a warehouse in Roosendaal straight to the eight hospitals in Northern Italy within 24 hours. The 26 pieces of respiratory equipment travelled by road to the air hub at Liege and were flown to Bologna with the highest priority.
Aiding life-saving treatments
Early next day they were unloaded in Bologna and delivered directly to the eight hospitals.  Within 24 hours after arrival all ventilators were being used immediately and saving lives.
Find out more about how our Special Services can help you stay in control of your most valuable shipments.
* Availability of services and transit times referred to may vary depending on origin and destination. Terms and conditions apply – visit fedex.com and tnt.com for full details of our services.
Please note: we are adapting some of our services to reflect the rapidly changing situation across the world. View the details about the current availability of our services.
Note: The information provided here does not constitute legal, tax, finance, accounting, or trade advice, but is designed to provide general information relating to business and commerce during the COVID-19 period. The content, information, and services provided here are not a substitute for obtaining the advice of a competent professional, for example a licensed attorney, law firm, accountant, or financial adviser.