Helping you move forward
Helping you move forward
We are ready and determined to
support you every step of the way
We are ready and determined to
support you every step of the way
COVID-19 has required you to adapt the way you do business. It's important now more than ever that your operations continue without fail. We stand by you as your business continues to transition to a new normal and operations pick back up. FedEx Office is your powerful advantage connecting you to limitless possibilities.
Back to business solutions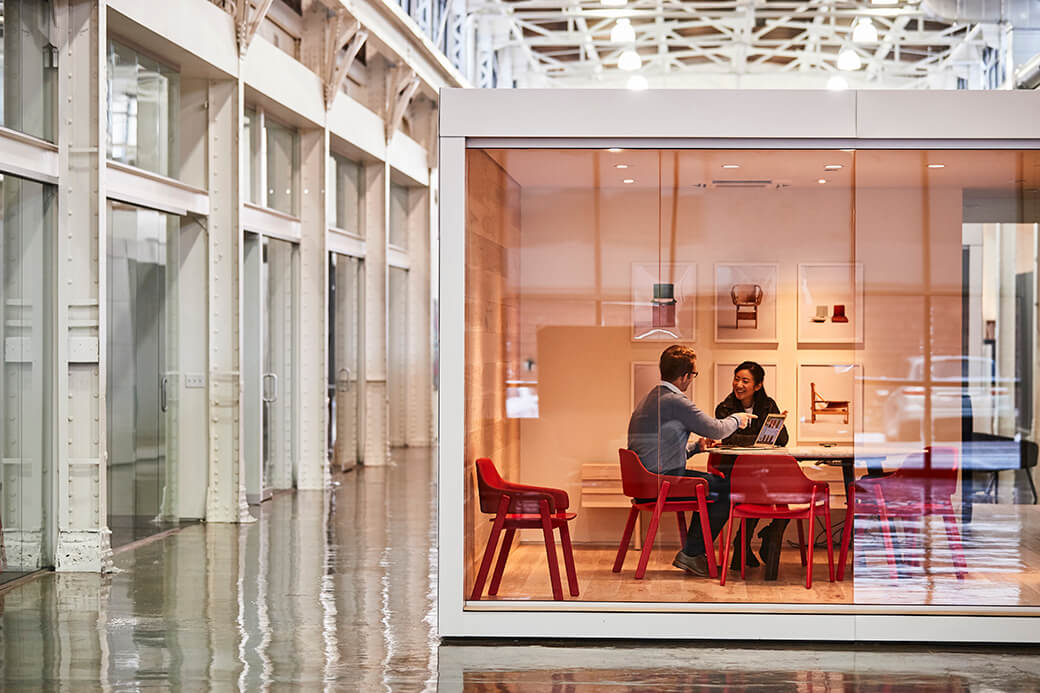 Tips and advice
Check out ideas and recommendations for back to business operations in the back to business guide section.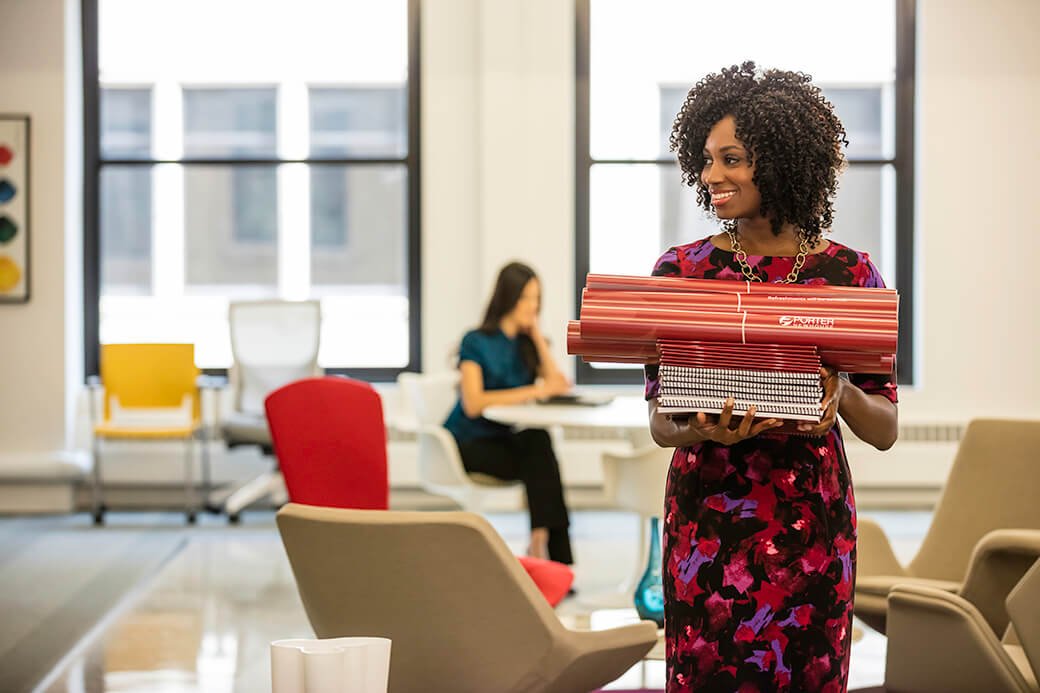 Bundled options
Overwhelmed with options? Browse the product bundles section for stress-free suggestions.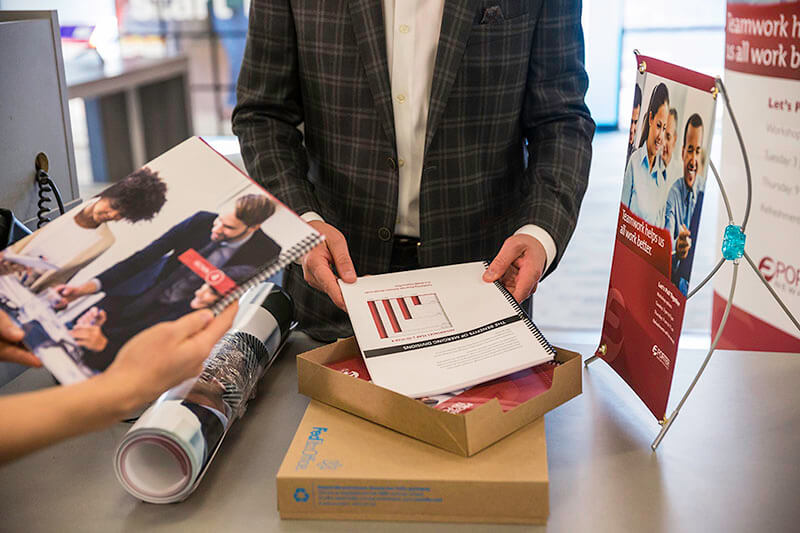 Feeling safe
Print materials can aid in creating a safe environment. See recommendations in the specialized printed materials section. 
Top 5 critical communication goals after a crisis are:

Key areas to display communication
The reception area is likely your first line of defense. Here you should convey any policies regarding visitors, vendors and employees. You can welcome, inform, instruct and more in this space.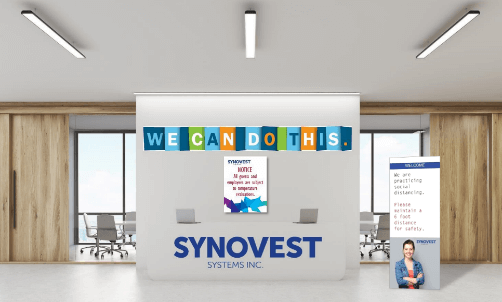 Elevators are known for being a confined space. Ensure safety precautions are being met by implementing social distancing signage.
Fitness centers may need to remain closed to avoid the spread of germs. Inform employees of new policies in place through signage by the gym entrance.
Restrooms are one of the most daunting areas of your building to consider. You cannot overemphasize the importance of proper hand washing. The free CDC poster designs are the perfect solution for restrooms.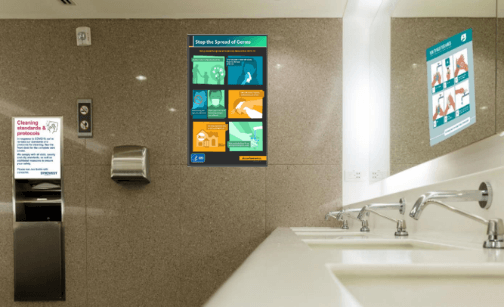 Set the tone and take advantage of prime real estate – the entry way. This highly visible area is a great space to implementing signage on any new health and safety guidelines.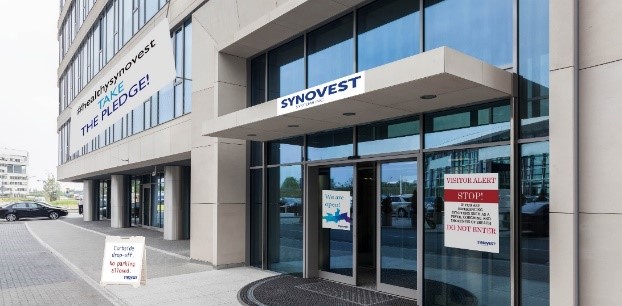 This area should inform employees about the cleaning process and frequency, and guide them with best practices of their own. Reminders to properly wash hands also need to be visible. 
Employees spend the bulk of their time at a desk or in an office. Customized welcome back boxes with branded safety supplies such as masks, hand sanitizer and antiseptic wipes will let them know you care about their wellness.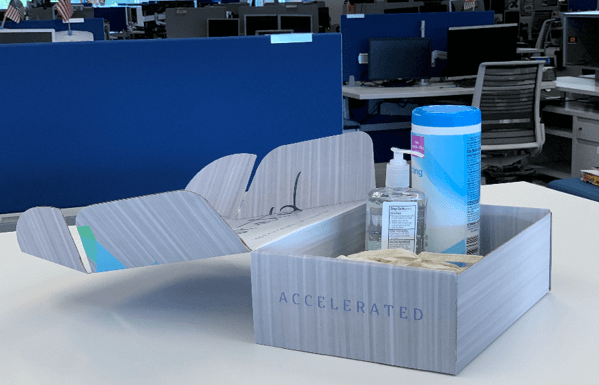 Hallways are a highly visible area to utilize throughout the building. Here you can build confidence that your facility is safe in this space. You can also inform employees about services that are available during stressful times.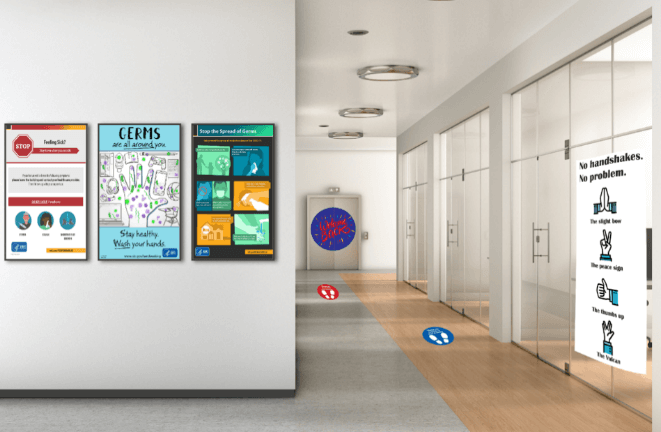 Cafes and cafeterias face challenges earning trust with consumers. Letting them know what precautions are being taken is very important. This area should inform employees about the cleaning process and guide them with best practices. 
Parking and outdoors areas offer opportunities to inform, welcome, thank and instruct employees and visitors. Long term and short term signage can be leveraged for parking and outdoor instructions.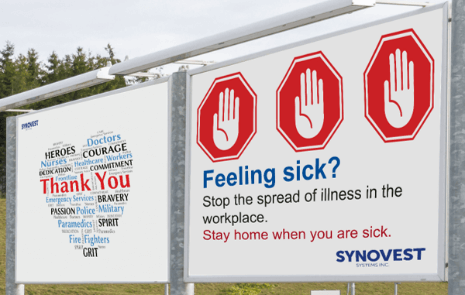 Kick start your operations with bundled options
Interior signage
25 Social distancing floor decals
4 Reception / lobby signs
6 Countertop signs (common areas)
50 Health practice CDC posters
4 Restroom wash hands surface graphic
20 Temporary directional signs (traffic flow, etc.)
2 Stanchion posters (queuing for common areas)
4 Water fountain / cooler Signs
2 Elevator posters (outside elevator)
2 Elevator surface graphics (inside elevator)
1 Plexi reception shield
5 Conference room etiquette signs
2 Retractable banners
Exterior signage
4 A-frame welcome instructional signs
40 Social distancing sidewalk graphics
1 Wind-proof sign display stand
1 aluminum security sign
20 stanchion signs with sanitizer holder (sanitizer not included)
Where to use your signage
Training rooms
5 Tabletop graphics (training room etiquette)
15 Chair graphics (etiquette reminders)
2 Social distancing guidelines poster
2 Sanitizer stanchion poster (sanitizer not included)
1 Welcome back banner
Remote training

100 Monitor beards
100 Welcome back branded boxes (contents not included)
Where to use your signage
50 COVID alert posters
2 Welcome back banners
4 Breakroom safety posters
4 First aid kit safety decals
100 Welcome back branded boxes (contents not included)
250 Health and safety procedures cards (business card size)
25 Health and safety table tents for common areas
Where to use your signage
25 Social distancing floor decals
2 Welcome back banners
2 Temporary directional signs (traffic flow, etc.)
25 CDC health posters
1 Breakroom safety posters
20 Sanitizer stations and posters
Where to use your signage
100 Welcome back branded boxes (contents not included)
250 Pocket safety cards
250 Monitor beards
Where to use your signage
The right print materials for your meaningful messages
Think outside the box and command attention. Deliver your products and your message in a box that represents your brand. Fill the box with items to welcome back employees, loyal customers or to kick off a new school year.
Message ideas:
Welcome back, we're happy to see you. Use these items to keep you healthy and safe.
Thank you for being a loyal customer. Enjoy this discount on us!
Wear your school colors with pride. Best of luck this school year!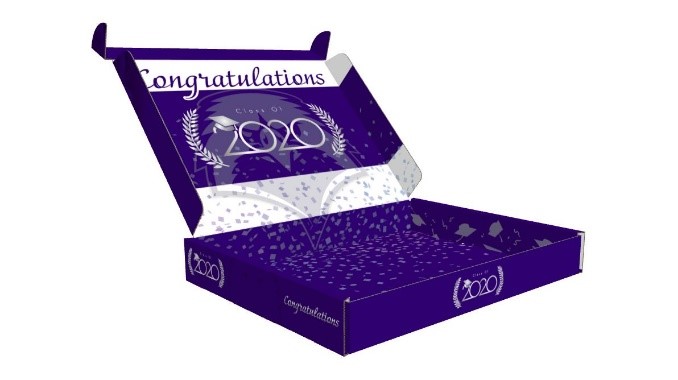 Creative signs can quickly convey any message, and can be portable for a variety of uses.
Message ideas:
Curbside pick-up or service
Parking reserved for guests that are exhibiting signs of illness
Now open for business
New entrance this way
Revised hours
Thank you first responders
Check in online and we will call when you can come in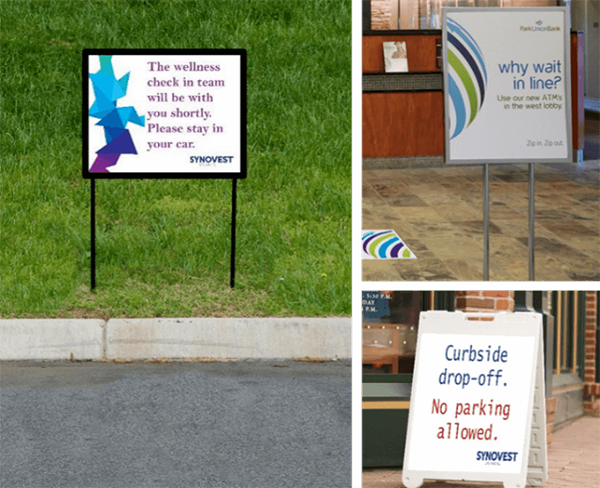 Poster printing is a great way to make a statement with large prints. Highlight important events with quality poster prints that communicate your message.
Message ideas:
We care about your health and wellbeing
Here's what we are doing to make this building safer
You have the right to time off per government regulations
Welcome back to the office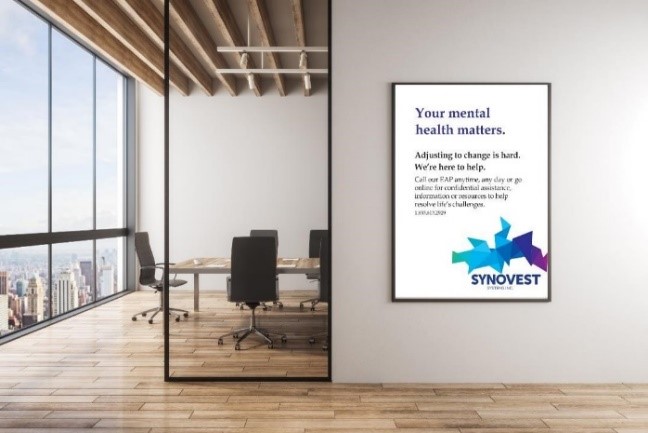 Decals are available in permanent or removable materials, and allow your messages to show up in unexpected places like windows, elevators, escalators and more. Labels are also available.
Message ideas:
Revised hours
Delivery instructions
Encouraging messages
Thank you vendors
Temporary to long-term floor graphics are an excellent way to provide direction and catch the eyes of people walking and looking down at their phone. These graphics can be used indoors and outdoors, depending on the material chosen.
Message ideas:
Social distancing for safety

Welcome back to work
Wait here for service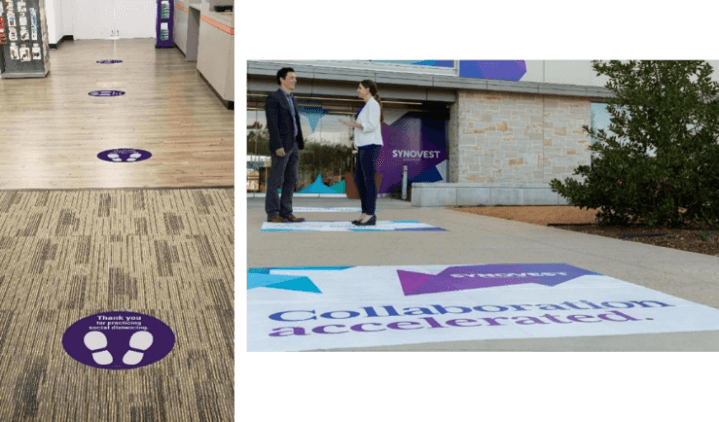 Addressing your needs
If a product or offering caught your eye, contact your account rep to get the ordering process started. If you do not have a dedicated account representative, click below to request a consultation.
Request consultation
Find a FedEx Office
See your FedEx Office Customer Account Program Agreement for program terms and details.