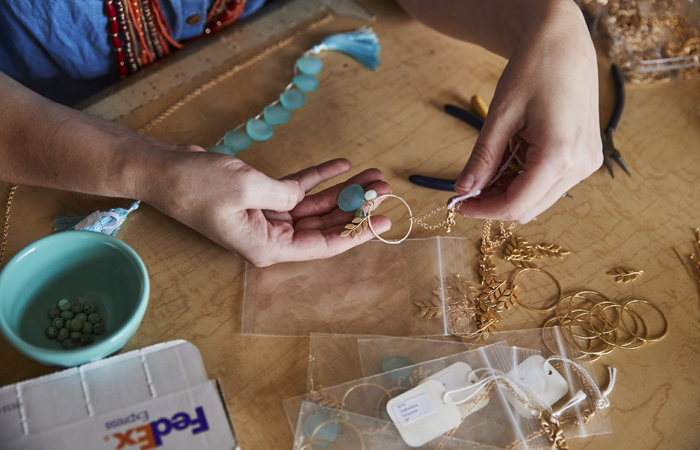 The key for an SME to go global
The world is becoming increasingly connected and digitalized, creating a wealth of opportunities for small and medium sized (SMEs) enterprises to explore. It's critical for SMEs to understand where to start from when it comes to cross-border trade, as this can be a challenging task.
There are several things you need in order to grow your business. Support, both in terms of clear and open trading rules, are as crucial as access to financing and technology. But one thing that all businesses need, regardless of their size, is access to their customers, and to a sustainable market for their products and services.
From our experience in delivering to 220 countries and territories worldwide, we know that logistics service providers can help with the transition to serving international customers. Providing you with the right support, the right resources, and the right technology and infrastructure is critical for your business's growth and global expansion.
At FedEx, we work with hundreds of thousands of SME on a daily basis, all around the world. Our relationship with these businesses has led us to develop solutions that are tailored to their needs, which has enabled them to access the world with their unique products.
We provide you flexible services to manage your businesses' shipping needs efficiently, through a host of value-added benefits and savings.
Worldwide Coverage - Ship to more than 220 countries and territories worldwide.

Shipping Solutions - Choose the service that meets your business needs.

Peace of Mind - Get reliable and on-time delivery, supported by a money-back guarantee.

Shipp and Track – Access your shipments' information at your own convenience through our advanced online solutions.
FedEx Express combines the world's largest air express network with an unparalleled road networks in Europe and the Middle East, and we provide businesses in the Gulf Cooperation Council (GCC) with access to the massive US market. Our Dubai-Memphis direct Boeing 777 flight enables customers in the UAE to import goods from the US in just two businesses days, and benefit from next-day service for exports. With an outstanding connection to the US, our customers can access international business opportunities by reaching new customers across the Atlantic.