Give your customers control over their deliveries
Give your customers control over their deliveries
Take control of home deliveries

Take control of home deliveries

Want to take your business to the next level? Offering a little more delight to your customers could be the key to success.
How many times have your customers (consignees) found themselves coming home to a missed delivery or rearranged schedule to wait at home for an important package? Customers expect a smooth experience whenever they make a purchase. More the flexibility and convenience you can offer, the more likely they are to come back and tell others about the great experience they've had.


Offer peace of mind and service flexibility to your customers
At FedEx, we've come up with a few ways to help you give customers (consignees) a delivery experience they'll love. When you choose FedEx Delivery Manager®, your customers can avail convenient delivery options such as deliver to another address or neighbor, deliver on a future date or deliver to a retail pick-up point. It's a great way to respect customers' busy schedules and give them the control they need.
Making customer service a success
Here's how the FedEx Delivery Manager® works:
When your shipment is picked up by FedEx, your customer or the recipient will receive a notification stating the planned day of delivery. The notification will include a link to a secure FedEx Delivery Manager® portal


If the proposed day of delivery isn't convenient, the recipient can log in with secure credentials and choose from a variety of convenient delivery options to suit their needs


Whatever option they choose, we'll send a confirmation notification of change of delivery to the recipient via an email and/or SMS


On the day of the delivery, the recipient will receive a reminder that the shipment is on its way for delivery.


Fitting into your customers' lives
eCommerce is all about convenience. The more flexibility and control you give your customers, the more they'll appreciate buying from you. With our broad range of delivery services, we can help your small business meet your customers' changing needs.


---
More from Small Business Center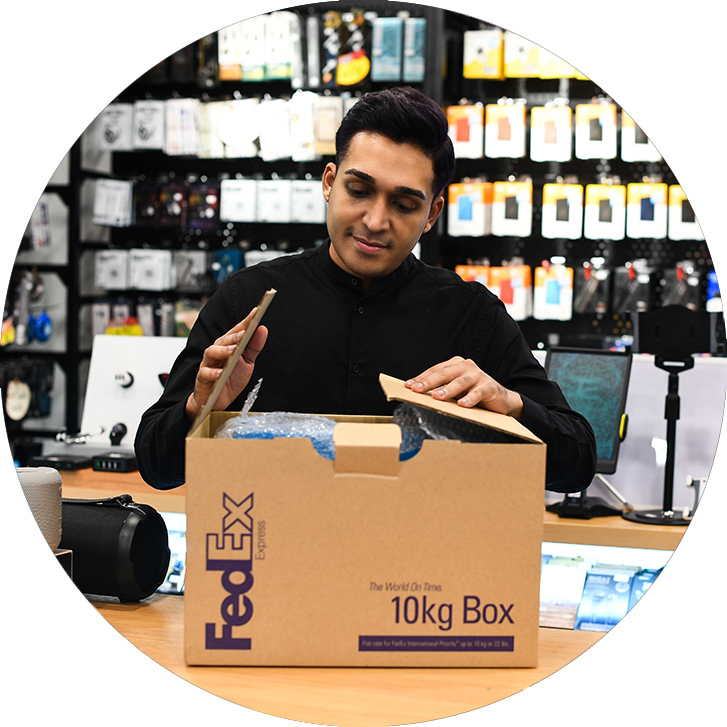 Kick start Your Business
Savvy shipping tips to help build your business
Streamline Your Operations
We've got the tips and tools to help your business be more efficient in your day-to-day shipping operations