Service, Regulatory Updates and Important Notifications
Service, Regulatory Updates and Important Notifications
Service News
Kindly be informed that Damansara Uptown 5, World Service Center will be relocating to the below new address effective 08:30, December 26, 2017.

World Service Center at Damansara Uptown 5

701C, Level 7, Tower C, Uptown 5, Jalan SS21/39, Damansara Uptown 47400 Petaling Jaya, Selangor Darul Ehsan.

Business Hours: Monday to Friday from 08:30 to 18:15

As part of FedEx ongoing commitment to provide fast and reliable delivery service. FedEx opening its first FedEx Ship Center in Kuantan on 1 December, 2017. You can now drop-off your packages and get them shipped to and from over 220 countries/territories around the world. If you prefer to self-collect your shipment, we can hold it at the Ship Center and you can choose to pick it up at a time convenient for you.

FedEx Ship Center is located at B4, Ground Floor, Jalan Darat Makbar 25100 Kuantan and is open six days a week from Monday – Friday 9:00am to 6:00pm, and Saturday 9:00am to 1:00pm. It will be closed on Sunday and public holidays.

Alternatively, you can also arrange shipment pick-up via our FedEx Customer Service team. For any questions, call our Customer Service Team on 1800 88 6363. We look forward to serving you at our new FedEx Ship Center.

Federal Express Japan G.K. is participating the demonstration experiments conducted by DeNA Co., Ltd. in the aim of reducing traffic accidents as details indicated below. In this experiment, DeNA will obtain and utilize the video data from driving recorders installed in our vehicles. The video data analysis will be conducted by DeNA, only for the purpose of grasping the road overview and the object distance in traffic. The data of civilian traffic will be treated as de-identified information, totally anonymous. Please refer to the DeNA Privacy Policy ( https://dena.com/jp/privacy/ ) for further details of the demonstration experiments.

Duration::1st March 2018 to 31 March 2019 (Based on plan)

Area:Tokyo metropolitan area, Kanagawa, Saitama, and Chiba Prefectures
Number of mounted camera:Approximately 170 (for 170 vehicles)

Data storage period:All data will be eliminated immediately after the analysis

Please be informed that Sendai World Service Center will be relocating to the below new address on October 2, 2017.

Sendai World Service Center
Area:Tokyo metropolitan area, Kanagawa, Saitama, and Chiba Prefectures
30 Yokara Kami, Takadate Kumanodo, Natori-shi, Miyagi, 981-1241
(Sendai Minami Truck Terminal, C/O Shutoken Butsuryu Sendai Center)
Shipping Regulatory Update
The 2018 Pyeongchang Winter Olympic and Paralympic games will take place in South Korea from February 9 to February 25 and March 9 to March 18, 2018 respectively.
Shipments brought into South Korea for Pyeongchang Olympic/Paralympic purposes are subject to Special Exemption Procedures (SEP), which gives exemptions on duties and taxes. There is no need to apply for SEP for goods for personal use that are valued under USD150 as these are tax exempt.
According to the official guideline by the Pyeongchang Organizing Committee for the 2018 Olympic and Paralympic Winter Games (POCOG), only the official logistic supplier, Hanjin Transportation (Hanjin), offers SEP on duties and taxes at an additional charge.
Customers who ship Olympic and Paralympic-related materials to South Korea should indicate "POCOG SEP APPLY" on the consignee section of the air waybill and commercial invoice of their shipments. This is a requirement by POCOG to apply for SEP and helps us identify applicable shipments.
Upon arrival of applicable shipments, FedEx will contact recipients for confirmation and forward applicable shipments to Hanjin for SEP customs clearance and domestic delivery. The SEP-related costs will be charged directly by Hanjin, and FedEx will not be able to refund any portion of shipping charges for those shipments
From February 1 till March 18, 2018, FedEx Express is unable to transport any shipments to the Olympics/Paralympics restricted areas in South Korea as the only the official transportation supplier is permitted access. FedEx provides consignees with the option to receive their shipments outside the restricted areas without an additional charge. FedEx will directly contact the consignee in Korea before a shipment's delivery and provide detailed information about how to receive the shipment outside the restricted areas.
The Customs Administration, Ministry of Finance of Taiwan amended the "Regulations Governing Customs Clearance Procedures for Air Express Consignments". Effective 1 January 2018, the de minimis amount for import low-value duty-free consignment will be NTD$ 2,000, down from NTD$ 3,000.
If you have any questions about the regulatory changes, please contact your Sales Representative or our Customer Service Hotline.
Towards making Malaysia a regional e-commerce hub, the Ministry of Finance has made an announcement in Malaysia's 2018 Budget to increase in de minimis value of imports from RM500 to RM800. Effective immediately, importation goods will be exempted from duties and/or goods services tax (GST) with the following conditions:

De Minimis Value of Import

Duties and Tax Exemptions Entitlement


Below RM 500

Exemption from Import Duties & GST
No submission of K1 form is required


From RM501 to RM800


Exemption from Import Duties Only
GST is chargeable
Submission of K1 form is required
If you have any questions about the new regulation, please contact your Sales Representative or our Customer Service Hotline.

Effective July 1, 2017, Korea Customs Service (KCS) will apply the formal entry process on any import express shipments to South Korea that have an incomplete consignee address or incomplete telephone number on customs documents, regardless of the declared value. The formal entry process will take at least one day longer for customs clearance than the informal entry process, which is normally applied to express shipments valued less than USD 150 (or USD 200 from the U.S.).
In order to avoid delays for your shipments to South Korea, please include an accurate and complete consignee address and telephone number on your air waybill and/or commercial invoice.
Online Fraud Alert
We have received reports of fraudulent emails claiming to come from BillingOnline@fedex.com. These messages have a vague subject referencing an invoice (e.g. "Your FedEx invoice is ready to be paid now," "Please pay your outstanding FedEx invoice," "New FedEx Invoice," "Your FedEx invoice is ready," "Pay your FedEx invoice online").
If you receive a message matching this description do not open the email or enter any personal information. Delete the email immediately.
FedEx does not send unsolicited emails to customers requesting information regarding packages, invoices, account numbers, passwords or personal information.
For more information on other fraudulent emails, you can visit our U.S. website by clicking here.
It has come to our attention that a fraudulent e-mail with unauthorized use of the FedEx name has been circulating to our customers. The e-mail claims that a FedEx shipment could not be delivered and asks the customers to open an attachment, print it out and take it to a FedEx facility to pick up the package.

Customers need to be aware that this is a fraudulent request and that this e-mail attachment contains a virus. If you have received one of these fraudulent e-mails, do not open the attachment, but delete the email immediately.
FedEx does not request payment or personal information in return for goods in transit or in FedEx custody via unsolicited mail or e-mail.

If you have received a fraudulent e-mail that claims to be from FedEx and have experienced resulting financial loss, contact your banking institution immediately through the appropriate channels.

*FedEx is not responsible for any charges or costs incurred as a result of unauthorized or fraudulent activity that abuses the FedEx name, service marks and logos.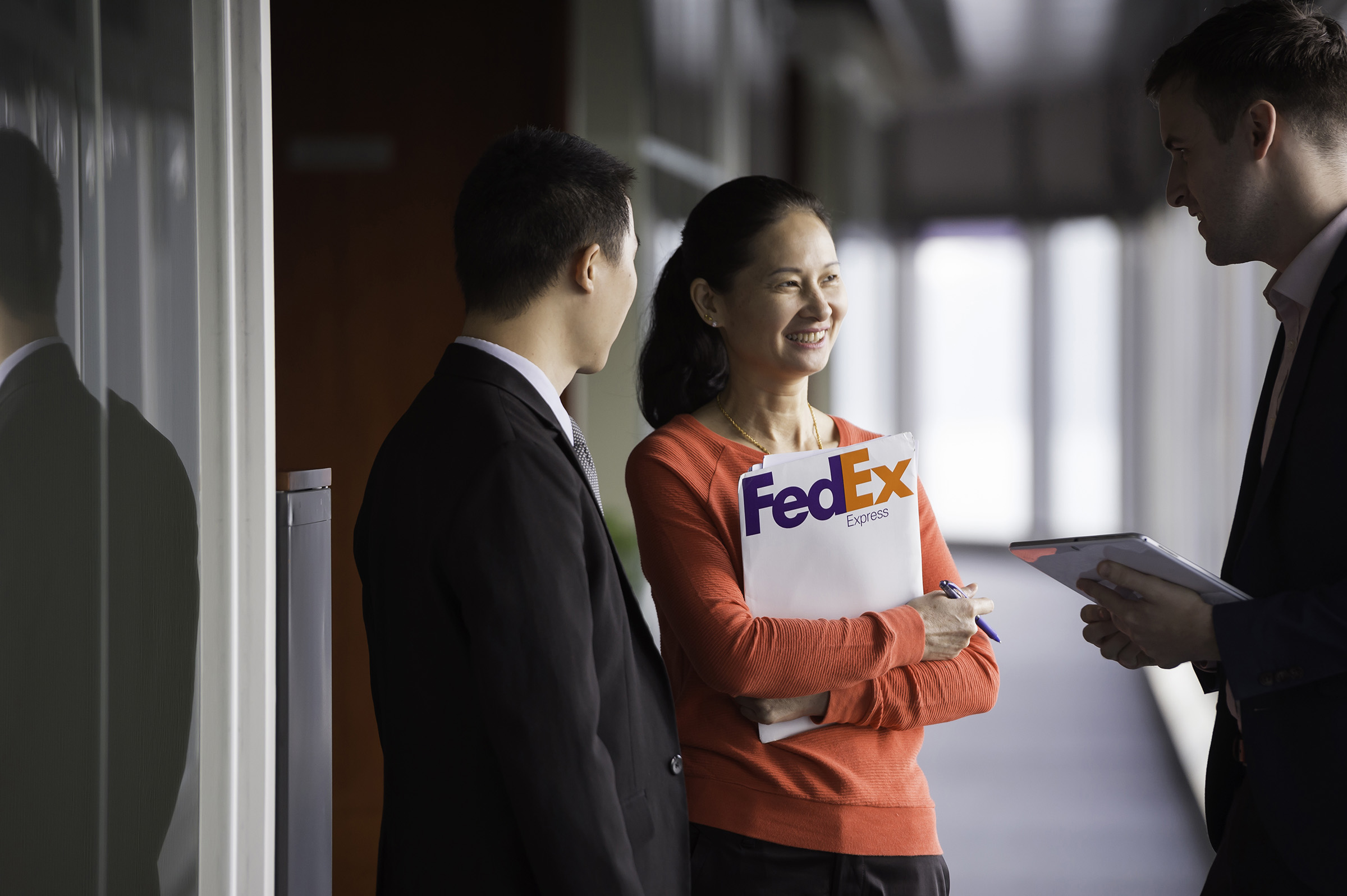 Sign up for FedEx eNews
Email is a great way to be alerted about the latest news that may impact your shipments and stay updated with special offers.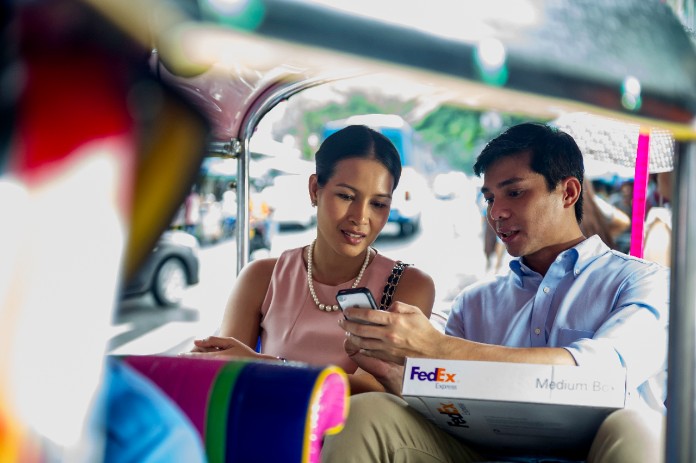 Already Subscribe?
You can change your email preference anytime. Add, remove something no longer needed or unsubscribe.