How to ship dangerous goods
How to ship dangerous goods
The type of dangerous good you want to ship could affect how it needs to be packed and prepared for shipment. Following the correct procedures is the key to a successful delivery.
The type of dangerous good you want to ship could affect how it needs to be packed and prepared for shipment. Following the correct procedures is the key to a successful delivery.
Your five-step guide to shipping dangerous goods
1. Know the regulations
It's vital to follow the regulations when shipping anything classified as dangerous goods.
The regulations contain a variety of stipulations, including details on the types of packaging, documentation and labelling required. Rules can vary depending on the mode of transport, so check with your carrier to find out how your dangerous goods will be transported.
2. Ensure you've received training
Anybody shipping dangerous goods needs to have received the required training(s) and understand the applicable regulation(s). Alternatively, another person or company that has received the appropriate training(s) can be hired to prepare the shipment on your behalf.
3. Classify and declare your shipment correctly
The shipper is responsible for ensuring that dangerous goods are correctly classified, declared, packed and labelled with the right documentation for the countries/territories of origin, transit and destination. If you're unsure, check with the manufacturer or supplier to find out the classification of your dangerous goods.
4. Pack your shipment properly
In most cases it's a requirement to use certified packaging with unobscured United Nations specification markings. These markings indicate that the packaging has been tested for certain required capabilities needed to transport dangerous goods. Markings differ for each dangerous goods classification, and additional markings may also be necessary – see the current IATA DG Regulations to find out if your shipment requires them.
Customers cannot ship dangerous goods in FedEx Express packaging except for:
Biological Substance Category B, which may be shipped in the FedEx UN 3373 Pak, FedEx Clinical Boxes, and FedEx TempAssure packaging.

Permitted IATA Section II lithium batteries.
5. Have the correct labelling and documentation
Most dangerous goods shipments require unobscured labels that relate to the hazard class and subsidiary hazard. Customers can purchase approved labels (or view a list of other label vendors) on the IATA dangerous goods website. Old labels on reused boxes must be removed.
Shippers also need to ensure that they have the correct documentation:
Airway Bill: Automated Airway Bills can be created on self-adhesive labels by using the fedex.com website, and on self-adhesive thermal labels by using any version of FedEx Ship Manager.
Shipper's Declaration: The shipper must include in the package a printed Shipper's Declaration for the majority of dangerous goods shipments, certifying that they have been packed, labelled and declared according to the IATA dangerous goods regulations. This can be done electronically and may require the contact details of a 24-hour emergency response information provider.
Customs Documentation: For any shipment sent to or from a non-European destination, you also need to include customs documentation.
More than shipping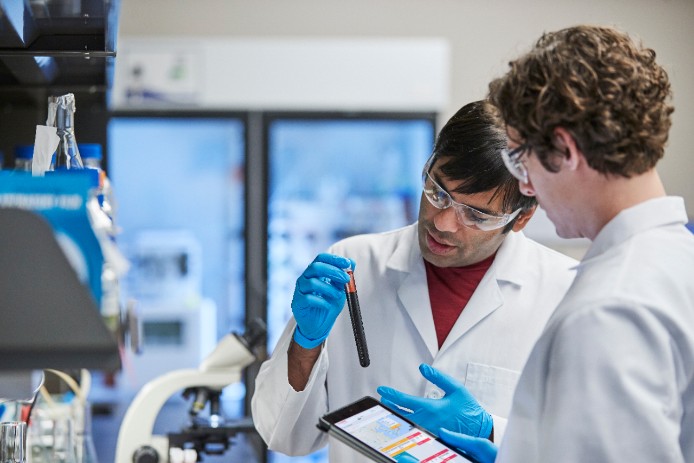 What are dangerous goods?
Learn more about what dangerous goods are, and whether your shipment is considered one.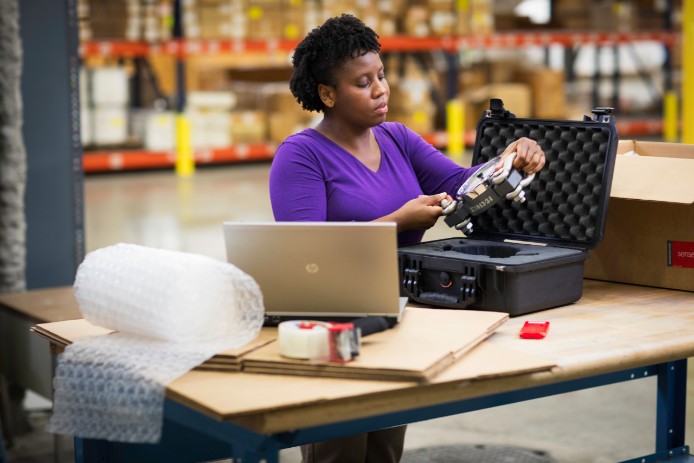 Why ship your dangerous goods with FedEx?
How our best-in-class facilities allow you to ship your dangerous goods with confidence.