One rate for simple pricing
One rate for simple pricing
The benefits of shipping with us
Register for a FedEx account now and enjoy clear, transparent charges for eligible shipments anywhere in each region.* You'll benefit from:
Flat rates throughout each region
40% off list rates*
Same cost for export and import
Our rates
Whether you're importing or exporting, you'll pay the same flat rate for eligible shipments within each region and below are examples of the rates you will pay with 40% off list rates.*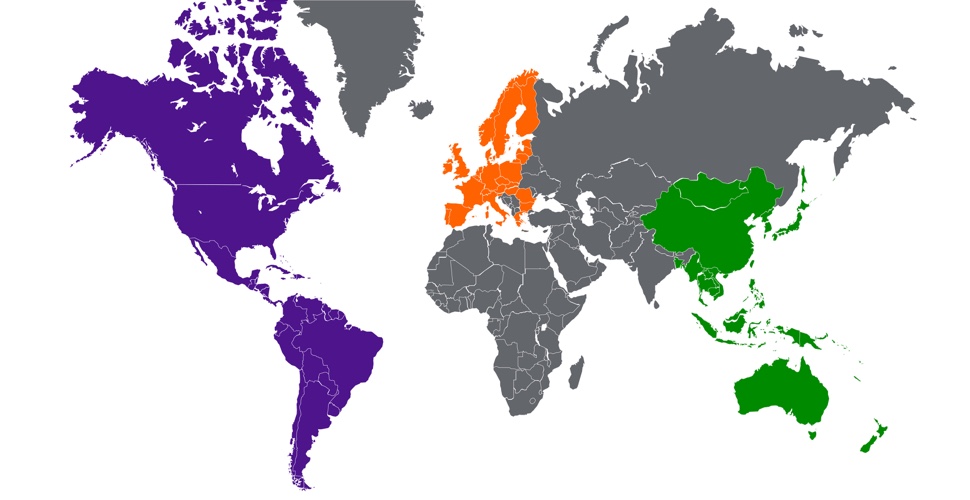 FedEx International Priority
Package Types
Weight (KG)
Zone D - Europe 1
Zone A -Americas
Zone C -
Middle East, Africa & Europe 2
Zone B -Asia Pacific
XS
500g and below
€25.23
€48.16
€59.44
€61.88
S
up to 5 kg
€47.66
€97.92
€99.05
€109.49
M
up to 10 kg
€86.20
€140.36
€152.59
€159.24
L
up to 15.5 kg
€121.02
€207.77
€223.18
€228.89
XL
>15.5 kg
€8.00/kg
€13.70/kg
€14.12/kg
€14.45/kg
One Rate Information
The One Rate discount pricing shown above is effective from 1st July 2020, subject to *terms and conditions. Access the full One Rate list rates and zone charts here.