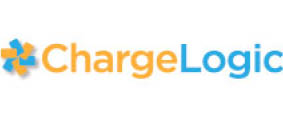 ChargeLogic Shipping incorporates all the key functionality needed for packing and shipping in Microsoft Dynamics 365 Business Central and Dynamics NAV, while providing accurate rate quotes and direct connections to leading carriers like FedEx.
Order Management, WHM and ERP
Small/Medium, Warehouse and Distributor
Integrated with Microsoft Dynamics, Accurate up-front shipping rate quotes, direct carrier connection
Virtually packs each order using item dimensions, Automatically updates item weights in ERP System, Address Validation
DESCRIPTION
ChargeLogic Shipping is integrated with Microsoft Dynamics NAV and Microsoft Dynamics 365 Business Central and provides accurate shipping rate quotes by connecting directly to carriers. Providing exact rate quotes at order entry helps businesses potentially save thousands of dollars in credit card processing fees because the full cost is authorized at the time of order placement. With direct carrier connections, businesses get their negotiated carrier rates within seconds. The labels are also generated directly from the carrier.
ChargeLogic Shipping comes with Smart Pack technology to virtually pack each item based on the packaging supplies in a company's inventory. Smart Weight technology uses shipment history to learn and define each item's exact weight for supreme accuracy in rate quotes. Additional features include address validation, prepaid return shipping labels, package management and tracking, dimensional weight, and LTL.