FedEx® Electronic Trade Documents
FedEx® Electronic Trade Documents
Enjoy a smooth customs clearance process.
Enjoy a smooth customs clearance process.
For a smoother customs clearance process, submit your trade documents electronically with FedEx Electronic Trade Documents. This simple, efficient and reliable solution reduces paper waste, delays at customs and ensures your international shipments arrive exactly when they need to.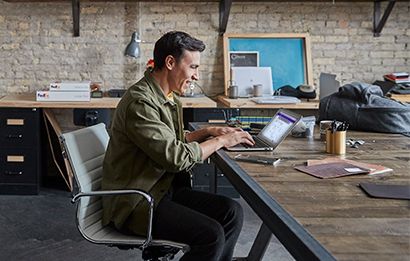 Upload documents quickly
Simply upload your own documents or use FedEx generated trade documents. You can also customize the paperwork by uploading your company letterhead and signature image. 
Save time and money
By submitting your documents electronically, you don't have to manually sign, fold, stuff and attach the paperwork to each shipment. Plus you save on paper, energy and printing costs.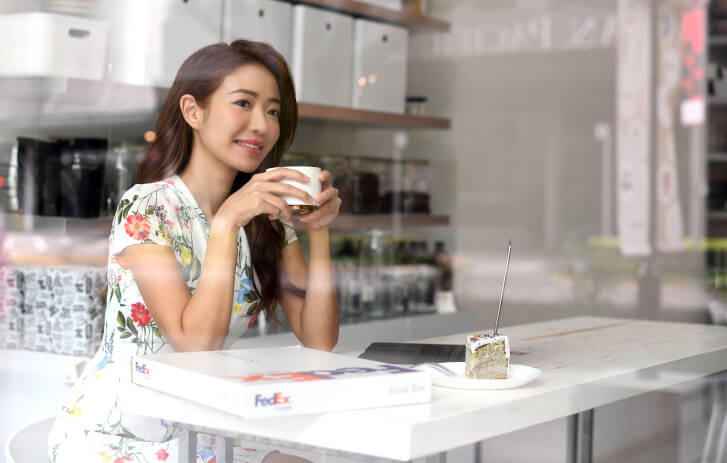 Enjoy peace of mind
With preclearance assistance and proactive customer help, you get a head start with customs clearance and avoid any potential delays.
Say hello to streamlined shipping
There are three ways to upload trade documents through FedEx Electronic Trade Documents: 
Pre-Shipment
If you want to upload trade documents before creating the label, first create the documents in Global Trade Manager's Documentation and save them for later use. Then, when creating your label with FedEx Ship Manager, select 'Attach from Document Preparation Center' to upload the documents you created.
At-shipment
If you want to create your label and upload trade documents at the same time, use either the commercial invoice generator or your own documents. This is the most commonly used method.
Post-Shipment
If you want to upload trade documents after the label is created, use Post-Shipment Document Upload (PSDU) – it's ideal for shippers who create their own commercial invoices and don't have the documents ready before or while the label is being created.
It's an automated international shipping solution that allows you to submit your trade documents (e.g. a commercial invoice) electronically. ETD reduces paper waste, allows for faster pickup and speeds up the pre-clearance process. It also prevents your shipment being delayed at customs.
It simplifies the international shipping process – meaning you don't have to print, fold and attach multiple copies to each shipment, which saves paper and reduces printing costs. 
Not only do you save on paper and printing costs, you also get peace of mind and reassurance knowing your trade documents are ready for customs clearance. Here are a few of the benefits explained in more detail:
Uploading the documents electronically allows time for preclearance assistance
Customizing your documents with letterheads and signature images helps you comply with customs clearance requirements in certain countries
Cutting back on paper, printing and shipping materials reduces your carbon footprint
Avoiding delays at customs improves your shipping reliability and reputation
Preparing your documents electronically gives you more time to focus on other tasks
Without an invoice attached to the shipment outlining what it contains, there's less chance of theft
You can submit your trade documents much earlier. So if there's any missing or additional information needed, you will be notified quicker, which reduces the chance of delays at customs.
It can be used for both import and export shipments. To check if it's available in the countries you ship from/to, see the list below. 
If the origin or destination country (or both) don't accept ETD, your shipment will be labeled as EWO (Electronics With Originals). This allows you to seamlessly upload your documents for countries that require paper copies for customs clearance. By uploading the documents, they'll be viewed by a broker earlier, which means you'll be notified of any issues with the paperwork and be able to resolve them quickly. It also reduces the chance of missing paperwork. However, you still need to print and attach the customs documentation to the shipment to comply with regulatory requirements.
FedEx Electronic Trade Documents is available for FedEx Express® shipments and benefits non-­document or commodity shippers the most. Shipments containing Dangerous Goods and Dry Ice may be eligible for electronic trade documents submission.
Depending on the shipment destination country, you might be required to submit printed paperwork. The 'Country Profiles' feature on FedEx Global Trade Manager provides country-specific information on shipping and regulatory requirements such as documents required for submission, and other special clearance requirements (e.g. the amount of duties and taxes to be paid). Notwithstanding the foregoing, please remember to print your international shipping label for all shipments. 
Only labels created via FedEx Ship Manager® software can be uploaded onto FedEx Global Trade Manager.  Please make sure you upload your trade documents as soon as possible to avoid your shipment being held by customs due to a lack of trade documents.
Yes. FedEx Electronic Trade Documents allows you to submit trade documents electronically, but you still need to print a shipping label.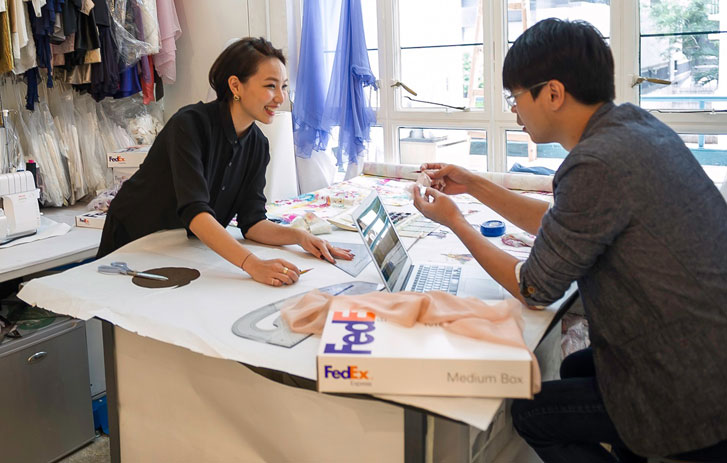 Enable FedEx Electronic Trade Documents
Find out how to create and upload trade documents.
Set Up Post Shipment Document Upload
Upload trade documents after your label is created