Service, Regulatory Updates and Important Notifications
Service, Regulatory Updates and Important Notifications
COVID-19 News
---
Service News
Congratulations to the following winners of a VISA gift card:
FedEx Automation Promotion
GRIFFITH UNIVERSITY
STANDARD AERO
LINNEYS JEWELLERY PTY LTD
PHENOMENEX AUSTRALIA PTY LTD
HI-Q ELECTRONICS LTD
NZ MAIL LTD - UOA
FedEx® Electronic Trade Documents (ETD) Promotion
SILVER TRAK DIGITAL
FISH HEAD
COLAN PRODUCTS
REM SYSTEMS LIMITED
WORTH AND DOUGLAS LTD
ADEPT MEDICAL LIMITED
Effective March 1, 2021, FedEx and TNT will be prohibiting, in all of its domestic and international networks, shipments of all electronic cigarettes and their component parts, any other similar device that relies on vaporization or aerosolization, and any noncombustible liquid or gel, regardless of the presence of nicotine, that can be used with any such device.
If an unauthorized electronic cigarettes or vaping products shipment is identified in any FedEx/TNT network during the handling process, it will be treated as a prohibited item in accordance with the applicable terms and conditions of carriage.
We regret any inconvenience this may cause for your business.
We are pleased to inform you that effective 4 January 2021, FedEx will start handling Dry Ice shipments on International Priority (IP) and International Priority Freight (IPF) services in New Zealand. Dry Ice shipped via the International Priority services can only be shipped from New Zealand to Australia (outbound) into Australia (via Sydney, Melbourne, Brisbane, Adelaide, Canberra, Perth and Darwin) and can only be accepted from the US, Belgium and Australia (inbound) into New Zealand.  Dry Ice will only be accepted into Auckland in New Zealand.
For more details about Dry Ice handling in New Zealand and the FedEx range of services, please refer to the following link https://www.fedex.com/en-us/service-guide/dangerous-goods/international-locations.html or alternatively call our Customer Service Team at 0800 733 339.
Note: All services are subject to the customer's agreement with FedEx, which may include FedEx Standard Conditions of Carriage, FedEx Services Guide, FedEx Air Waybill or other transit documents.
Effective January 2021, FedEx manual air waybills will no longer be available on the order supplies webpage. You may request FedEx manual air waybills from our Customer Service team.
As a reminder, customers in New Zealand shipping with FedEx manual air waybills are required to pay a surcharge of NZD12.50 per shipment.
We encourage you to start using FedEx Ship ManagerTM at fedex.com so that you can enjoy the benefits:
Save Time – frequently used information can be saved for future shipments
More Accuracy – by reducing the risk of manual documentation errors and customs delays
Proactive Notifications – send shipment status emails to senders, recipients and third parties
Extra Convenience – multiple online functions to ship, track request pick-ups, rate quotes and more…
Easy Access – ready to use anytime, anywhere with an internet connection
To learn more about FedEx's shipping tools, please click here or visit our YouTube channel with useful training videos. For more information or support please contact your Account Executive or our customer service team. 
As part of FedEx and TNT safety and security requirements, effective January 11, 2021, shippers with no registered shipping accounts tendering shipments to us over the counter must present a valid government-issued photo identity card1. Information will be collected for safety and security purposes and will only be used as required or permitted by law2.
Prior to acceptance at the counter, please open the package for inspection by FedEx, TNT or our authorized representatives3. In addition, all shipments may be subject to security inspection, including X-rays.
1 Examples: National ID Card, Passport, Social Security Card, Driver's license, etc.
2 For more information, refer to FedEx Global Privacy Policy and Notice: fedex.com/en-us/trust-center.html , and any applicable supplemental local FedEx privacy notice/statement.
3 FedEx and TNT reserve the right to reject any shipment that contains prohibited items or does not meet our safety and security requirements.
Effective December 1, 2020, FedEx and TNT joined forces in New Zealand. What has changed, and what remains the same? See our integration guide.
To account for additional processing time, effective November 23, 2020, an additional business day for transit will be required for shipments to Mainland China when using manual air waybill*.
That's why you need FedEx Ship Manager™ at fedex.com (FSM) – a convenient, one-stop online tool that allows you to prepare your air waybill and shipment paperwork more efficiently. There's no additional surcharge** or processing time when you ship online. Watch this video to learn more about the benefits of digital shipping.
* This refers to the multi-ply paper manual air waybills.
** A surcharge was imposed to manual air waybills since June 2020, click here for details.
FedEx strives to make your shipping experience as straightforward as possible. When organizing a shipment to Australia, it is important to provide the following mandatory details:
1. Shipper full name (first and last name as a minimum) and full delivery address
2. Consignee full name (first and last name as a minimum) and full delivery address
3. Telephone number or email address
4. Clear description of goods. No part numbers, generic descriptions or abbreviations. Weight also must be greater than zero
5. Value of the goods to reflect true market value and match the commercial invoice
You need to provide these details to ensure efficiency and to minimize processing delays. If you require support, please contact your Account Managers or our customer service team. 
COVID-19 has disrupted supply chains, reducing air cargo capacity globally.  
This disruption has caused us to make adjustments to our networks which has increased our costs. As a result, we announced a 'Temporary Surcharge' on all FedEx Express and TNT international parcel and freight shipments beginning April 6, 2020.
Beginning November 2, 2020, the 'Temporary Surcharge' will be renamed as 'Peak Surcharge'.
As an effort to improve the efficiency of our FedEx network, we will adjust delivery commitment times and delivery practices for selected FedEx Express inbound services for U.S. residential delivery.
• Effective September 28, 2020, the delivery commitment time for FedEx inbound International Priority (IP) and International Priority Distribution (IPD) services to the U.S. (residential delivery only) will be adjusted from 10:30am to 12:00noon. 
• Effective October 5, 2020, delivery practices for all FedEx U.S. inbound residential shipments will change. These shipments will be left at the door on first attempt if recipient is unavailable, unless the shipper requested a Signature Service option of either Indirect Signature Required (ISR), Direct Signature Required (DSR) or Adult Signature required (ASR).  
Shipping Regulatory Update
Online Fraud Alert
We have received reports of fraudulent emails claiming to come from BillingOnline@fedex.com. These messages have a vague subject referencing an invoice (e.g. "Your FedEx invoice is ready to be paid now," "Please pay your outstanding FedEx invoice," "New FedEx Invoice," "Your FedEx invoice is ready," "Pay your FedEx invoice online").
If you receive a message matching this description do not open the email or enter any personal information. Delete the email immediately.
FedEx does not send unsolicited emails to customers requesting information regarding packages, invoices, account numbers, passwords or personal information.
For more information on other fraudulent emails, you can visit our U.S. website by clicking here.
It has come to our attention that a fraudulent e-mail with unauthorized use of the FedEx name has been circulating to our customers. The e-mail claims that a FedEx shipment could not be delivered and asks the customers to open an attachment, print it out and take it to a FedEx facility to pick up the package.

Customers need to be aware that this is a fraudulent request and that this e-mail attachment contains a virus. If you have received one of these fraudulent e-mails, do not open the attachment, but delete the email immediately.
FedEx does not request payment or personal information in return for goods in transit or in FedEx custody via unsolicited mail or e-mail.

If you have received a fraudulent e-mail that claims to be from FedEx and have experienced resulting financial loss, contact your banking institution immediately through the appropriate channels.

*FedEx is not responsible for any charges or costs incurred as a result of unauthorized or fraudulent activity that abuses the FedEx name, service marks and logos.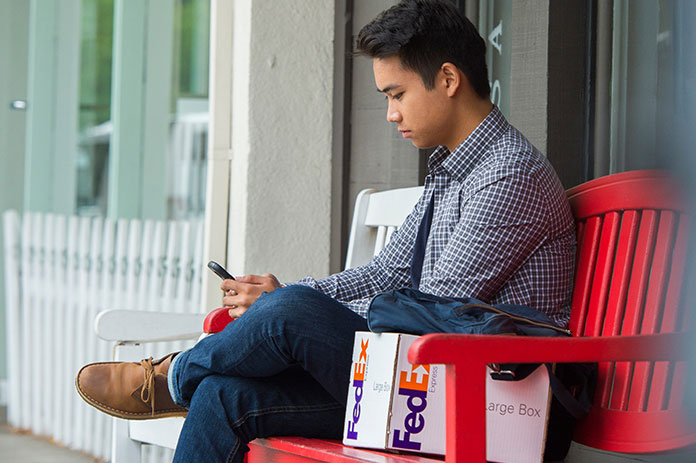 Sign up for FedEx eNews
Email is a great way to be alerted about the latest news that may impact your shipments and stay updated with special offers.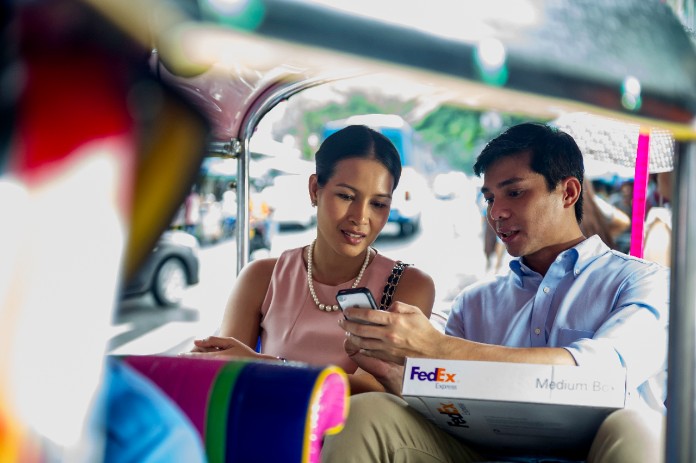 Already Subscribe?
You can change your email preference anytime. Add, remove something no longer needed or unsubscribe.