TRENDS & INSIGHTS
     MARKET INTELLIGENCE
Spotlight on U.S. e-commerce
Millions of US consumers shopped online for the first time in 2020 – and the businesses offering a standout experience reaped the rewards.
Covid-19 accelerated the shift to e-commerce in the U.S., making the market more competitive than ever. And it's businesses with a winning customer experience – from a seamless digital journey to fast and convenient delivery – that are capitalising on the growth.
---
the size of the U.S. e-commerce market in 20201
---
projected value of the U.S. e-commerce market in 20251
---
the number of people in the U.S. expected to shop online by 20253
---
growth of cross-border e-commerce in the U.S. between January and June 20204
---
growth of e-commerce sales in the U.S. between 2019 and 20202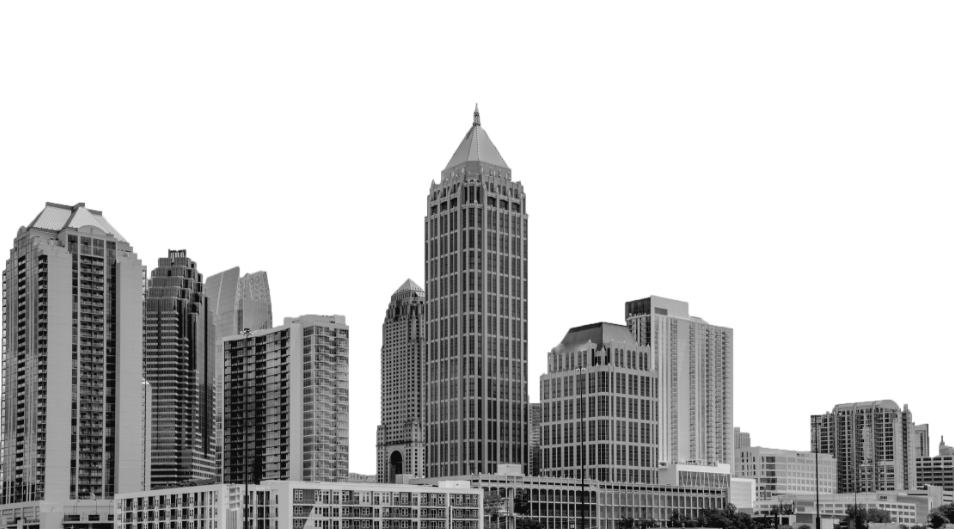 What do U.S. shoppers want?
---
Speedy and cheap deliveries


67% of U.S. consumers said they expected products to be delivered within two days or quicker.5, 6 Meanwhile, slow delivery times are responsible for 19% of abandoned purchases.7 Two thirds of U.S. consumers say free delivery is a crucial part of their online shopping experience.8
---
To interact with businesses – as long as they're talking to real people
82% of US consumers want more human interactions from businesses in the future.9
---
Entertainment and electronics
More purchases were made online than in-store in two product categories in 2020. In the books, music and video category, e-commerce sales accounted for 69% of purchases, while in the computer and consumer electronics category, 53% of purchases were made online.
---
Fashion e-commerce is predicted to grow 19% in 2021 – the highest growth of any product category. It's followed by food and drink (18%) and health and beauty (16%).10
What they'll give you in return
---
U.S. customers are willing to pay more in exchange for an excellent experience – up to 16% more, research shows.9
---
63% of U.S. customers said they were willing to give more personal data to a company that offers a great experience.9
---
More than two thirds – 69% – of customers will continue shopping with a business with which they've had excellent site, delivery and returns experiences.11

"82% of US consumers want more human interactions from businesses in the future.9"


What does this mean for your business?
---
Offer low-cost delivery options
As U.S. customers increasingly look for low-cost (or no-cost) shipping options when shopping online, you could aim to meet their needs by offering flexible delivery options with premium and economy options. You may also want to try to absorb some of the cost of U.S. shipping into your local prices, to help simplify the pricing for customers without compromising your margins.
---
Technology is an important part of creating a great digital experience for customers – but overall, nearly 80% of U.S. consumers say the most important things are speed, convenience, knowledgeable help and friendly service.9 Ensure you're getting these simple things right, however you're interacting with your customers.
---
E-commerce adoption is growing rapidly in the U.S., driven by the pandemic, so it's worth checking the latest figures to see which product categories are selling well online. According to eMarketer, for instance, toys are expected to become a majority online category by 2022.10
---
Work with reliable delivery providers
Your e-commerce fulfilment strategy could make or break your relationship with your U.S. customers. Offer them more convenient deliveries with package pickup points across the country, provide a selection of delivery options, and keep them up to speed with regular notifications on the progress of their shipments.

---
In 2016, the U.S. raised the threshold below which goods are duty and tax-free from $200 to

Taking your business to the U.S. – the need-to-know
When it comes to actually doing business in the U.S., you'll need to get to grips with the different processes and admin that's required.
The U.S. is known for being incredibly careful when it comes to border control. Ensure your goods get through customs quickly by filling out all documentation correctly, and providing all required details about your shipments.. 
Your goods will be subject to duties on arrival in the U.S. You can find details about what those rates could be on the U.S. International Trade Database website. In the U.S. taxes can be imposed on goods both by the U.S. government and individual states, countries and cities. There is no Value Added Tax (VAT) in the U.S., only Sales tax, which varies from state to state. 
In 2016, the U.S. raised its de minimis (the threshold below which goods are duty and tax-free) from $200 to $800. This is great for your e-commerce business, as it could mean fewer charges on your goods, depending on the value of the shipments you send to the U.S.
Make sure your goods are actually allowed into the U.S., and comply with legal regulations. You may also need a licence for certain goods. A full list of prohibited and restricted items is available on the U.S. Customs & Border Protection website. 
Certain goods (for example, some foods and cosmetics) may also need to meet U.S. specific packaging and labelling requirements. More information on this is available on the U.S. Small Business Administration website. You can also get advice on all things related to U.S. customs by using our FedEx Trade Services.
Fast, reliable shipping to the U.S. with FedEx
Reach the U.S. quicker than before with our FedEx International Priority® express parcel delivery services. For less time-sensitive shipments, choose our FedEx International Economy® services. 
Taking your e-commerce business to the U.S. is a big, but exciting, step. Armed with handy tips and supported by our e-commerce services and solutions, we hope you find success in this thriving market.
Disclaimer: The information provided on this page does not constitute legal, tax, finance, accounting, or trade advice, but is designed to provide general information relating to business and commerce. The FedEx Small Business Hub content, information, and services are not a substitute for obtaining the advice of a competent professional, for example a licensed attorney, law firm, accountant, or financial adviser.
---
---
You might be interested in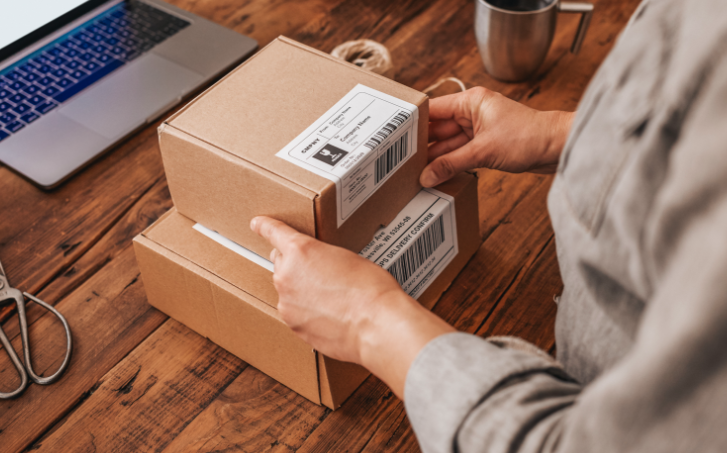 INNOVATION & GROWTH
5 ways to grow your average basket value
From bundling products to free shipping thresholds, these strategies could encourage your customers to buy more.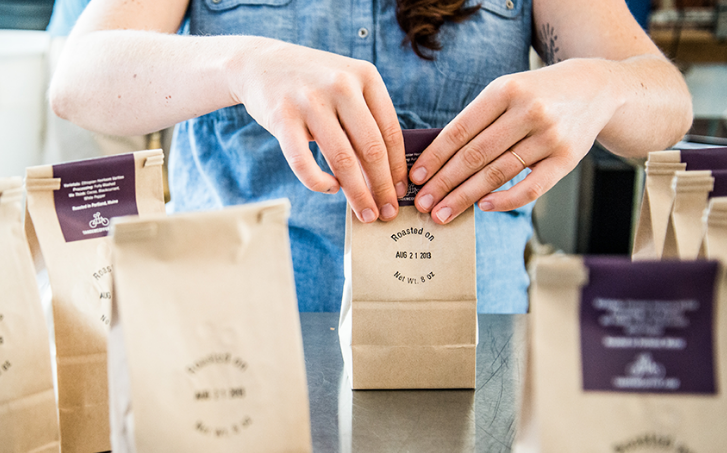 VIEWS & VOICES
Finding the most sustainable packaging for your product
Packaging is a major source of waste for e-commerce businesses, but its environmental impact can be reduced.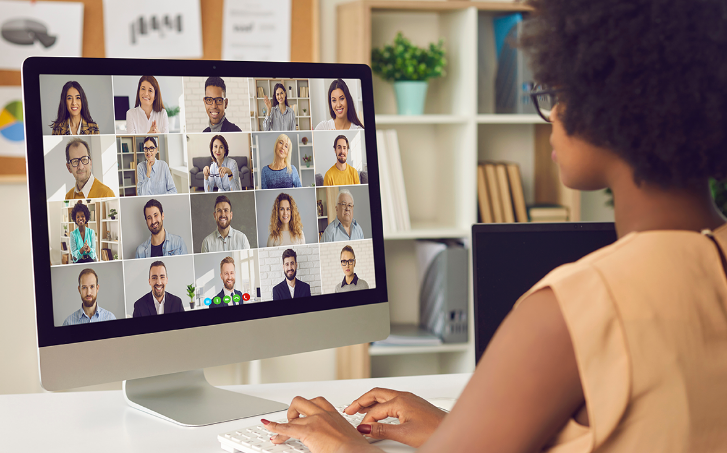 GUIDES & TOOLS
Hybrid working: how to maintain your company culture
Check out these simple tips to help keep your company culture thriving.