VIEWS & VOICES

     PRINCIPLE IN PRACTICE
How to find the most sustainable packaging for your product
Millions of US consumers shopped online for the first time in 2020 – and the businesses offering a standout experience reaped the rewards.

of consumers want the brands they buy from to use sustainable packaging.1
As consumers become more environmentally conscious, they're demanding more from the businesses they buy from. And it's not just the product itself customers care about. According to a recent survey by Shopify, 72% of consumers want the brands they buy from to use sustainable packaging.1
But finding the most sustainable option for your business can be more complicated than it first seems.
In addition, the packaging still needs to serve its primary role of protecting the products. If this ability is harmed it could lead unnecessary waste elsewhere – for example if the shelf life is lower or returns of damaged goods increase.
To start the journey towards using more sustainable packaging, a good place to begin is to see if you can adopt a more sustainable strategy that uses fewer materials and creates as little waste as possible. After that, you can look to see whether there are more sustainable options available for the materials you do use in your packaging.

Implementing a more sustainable strategy
A shortcut to creating less waste is to reduce the amount of packaging used when shipping your products. There are different ways you can approach this. Some businesses have gone as far as redesigning their products to find innovative ways of making them smaller – or even altering their state – so they require as little packaging as possible. Think highly concentrated cleaning detergents or shampoo bars.
Another approach is to redesign the packaging itself so that no space goes to waste. Some suppliers offer made-to-measure packaging and bespoke sizes to help you to do this.
You can also look to build a system where packaging is reused and returned. This has a lower impact on the environment than single-use materials that create waste.2 And reusable packaging is becoming more popular as businesses look for ways to maximise sustainability across their operations.
There are challenges, including the logistics of returning the packaging. But there are also benefits beyond the eco credentials. Reusable packaging systems can help to cut costs and build loyalty among customers.3
How to make it work for you
To help reduce the amount of packaging you use, assess whether every element serves an essential function. For instance, a plastic film around a bottle cap or a box of perfume may not be essential. If anything is unnecessary, eliminate it – the Ellen MacArthur Foundation recommends doing this "critically and on an on-going basis".4
If you are considering implementing reusable packaging in your business – such as returnable delivery packaging or by supplying goods as 'refills' for customers to use in their own reusable containers – it could be worth researching existing models to see if any could work for you.
You could also consider whether the packaging you use could be reused by customers for other purposes. Ice blocks to keep your goods cool could be used in picnic hampers, for example, while insulating material could be used around the home. Providing hints and tips for customers when you ship could help to give your packaging another life.
Using more sustainable materials
Once you've defined your packaging strategy, you can then make sure that the materials used for that packaging are as environmentally friendly as possible.
Single-use plastics and materials such as polystyrene are common, but they have a big impact on the environment. Only 9% of all plastics ever produced have been recycled – with 79% ending up in landfill.5 Yet innovation in material engineering has brought a range of sustainable alternatives to the market.
Some, like feather or wool insulation, make use of a byproduct from another sector. Others use natural ingredients like algae, mushrooms, seaweed and wood pulp to create packaging materials that can be dissolved in water, composted in the garden, or fully broken down in a matter of days.
But it's important to do your research here too. Some materials may sound sustainable, but they could require specialist processing to achieve the gains.
How to make it work for you
If plastic is essential for your packaging, consider whether you are able to use recyclable or reusable options, or if you are able to alter its design. Sustainability charity WRAP says that "packaging should be designed in a way that minimises environmental impact, uses the minimum amount of resources possible and designed to be easily recycled".6 Its guidelines can be found here, and with the EU Plastics Strategy aiming to make sure all plastic packaging on the EU market is reusable or recyclable by 2030, it could be good to get ahead of the game.7
If you are considering switching existing packaging materials for more sustainable ones, you'll need to research the ones that might be viable for your product – considering everything from their ability to reduce product waste to the cost of implementation. But it's also worth thinking of the marketing potential and the preferences of your target market. A global survey by McKinsey showed that a large majority of consumers are willing to pay more for sustainable packaging, which indicates that using innovative materials that do not contribute to waste could become a key selling point for your customers.8
Disclaimer: The information provided on this page does not constitute legal, tax, finance, accounting, or trade advice, but is designed to provide general information relating to business and commerce. The FedEx Small Business Hub content, information, and services are not a substitute for obtaining the advice of a competent professional, for example a licensed attorney, law firm, accountant, or financial adviser.
---
---
You might be interested in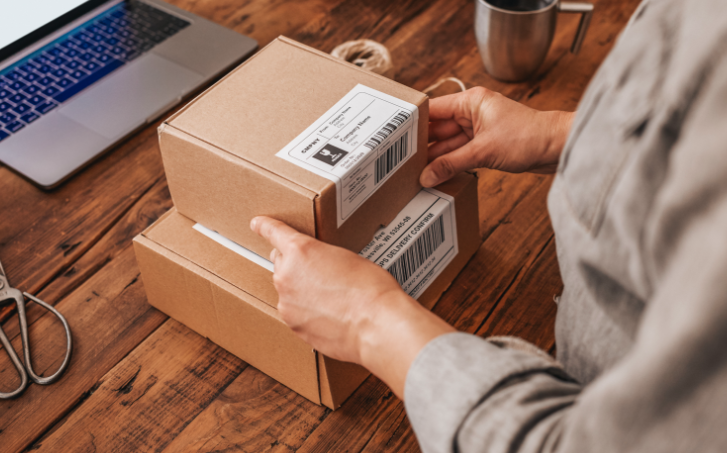 INNOVATION & GROWTH
5 ways to grow your average basket value
From bundling products to free shipping thresholds, these strategies could encourage your customers to buy more.
Why Indonesia could be your next e-commerce market
Indonesia's e-commerce market is booming, thanks to its young and digitally savvy population.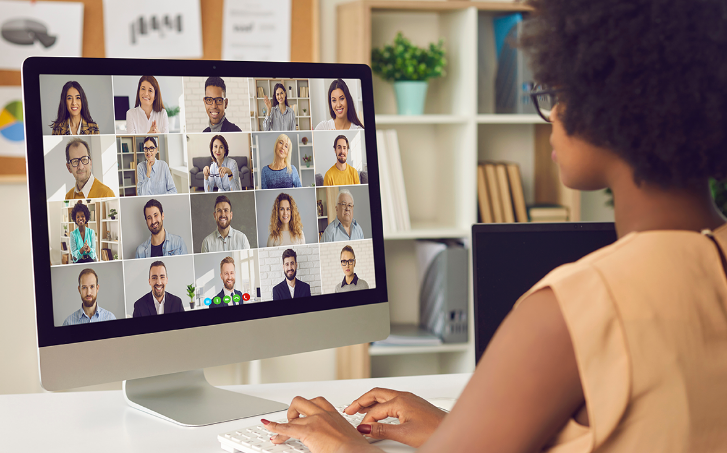 GUIDES & TOOLS
Hybrid working: how to maintain your company culture
Check out these simple tips to help keep your company culture thriving.