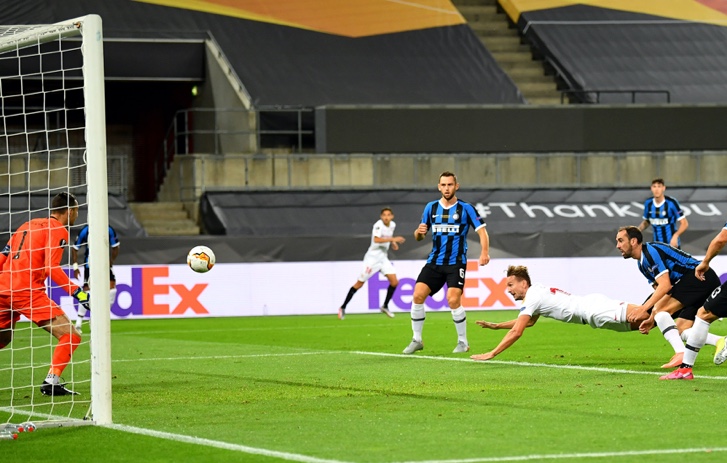 Today is the day when anything is possible
Today is the day when anything is possible
Today is the day for football and FedEx to thrive
As an Official Sponsor of the UEFA Europa League, we are delighted to welcome clubs back to stadiums for the 20/21 season. Talent, commitment and passion will be on display as players strive to secure a place in history when performing in Europe's largest professional football competition.
The true power of sport is its ability to bring people together — much like our premier global network. And although this will be happening between the white lines on the field of play, we know football is different at the moment. Especially for fans who are desperate to show their support for their teams throughout Europe.
As the world's largest express logistics provider, we are determined to support the UEFA Europa League throughout this period with ambition and expertise, ensuring the competition remains as thrilling and engaging as ever. Inspiring everyone within the footballing community to look forward to bustling stadiums, deafening atmospheres and a triumphant return to the beautiful game we all know and love.
Today is the day to deliver
This season's competition brings together some of the very best European clubs as they compete to lift the prestigious UEFA Europa League Trophy, following its safe delivery by our exceptional team to the Gdańsk Stadium in Poland on May 26, 2021.
Watch how our FedEx team proudly delivered the iconic UEFA Europa League Trophy to the 19/20 UEFA Europa League Final in Cologne for a behind-the-scenes look at what to expect in Gdańsk.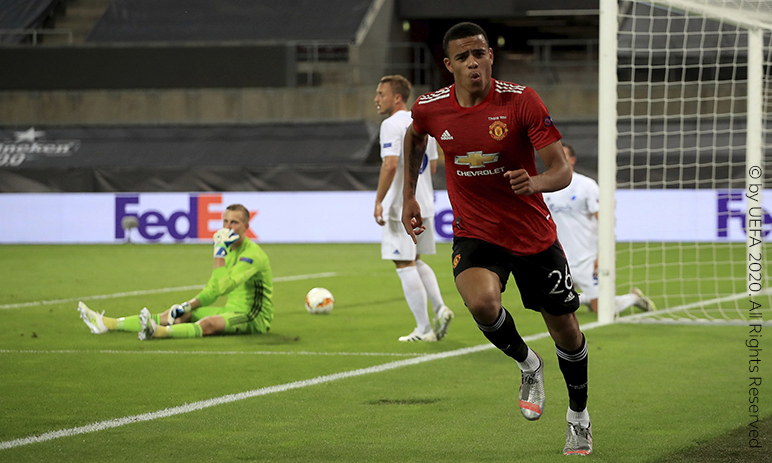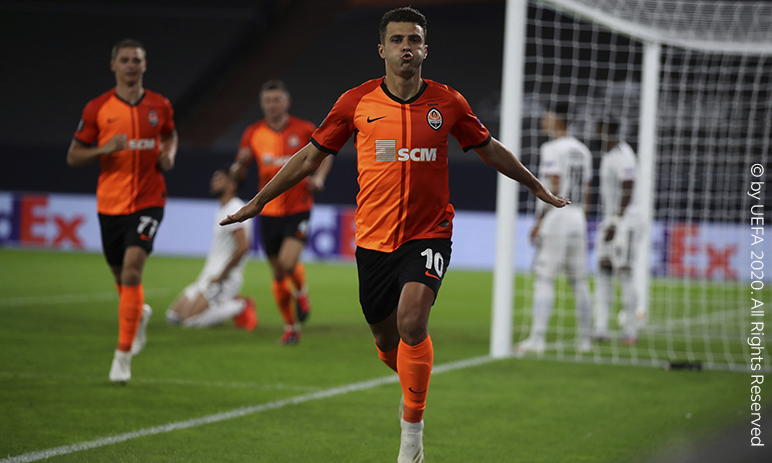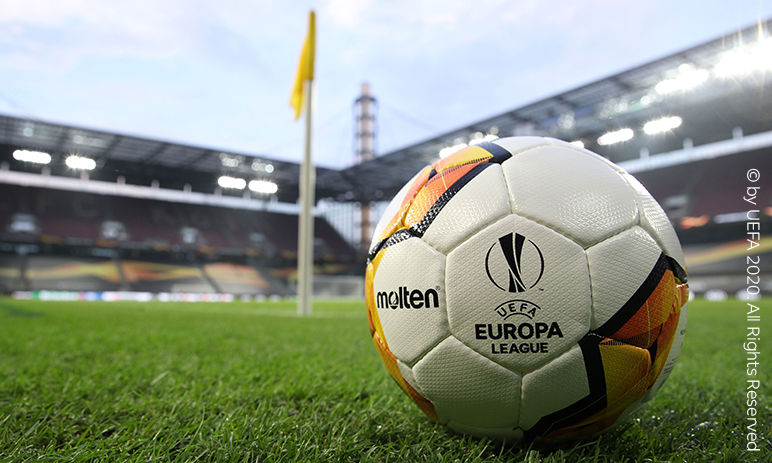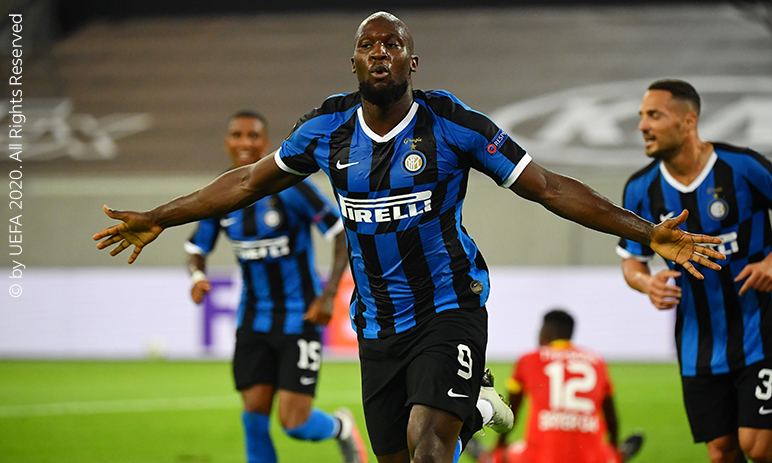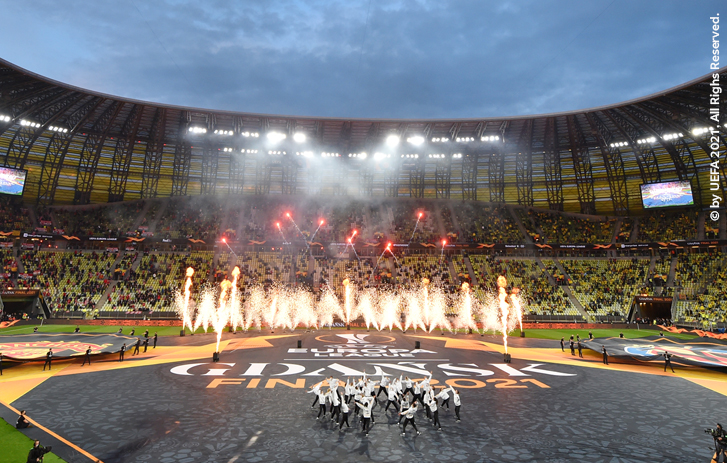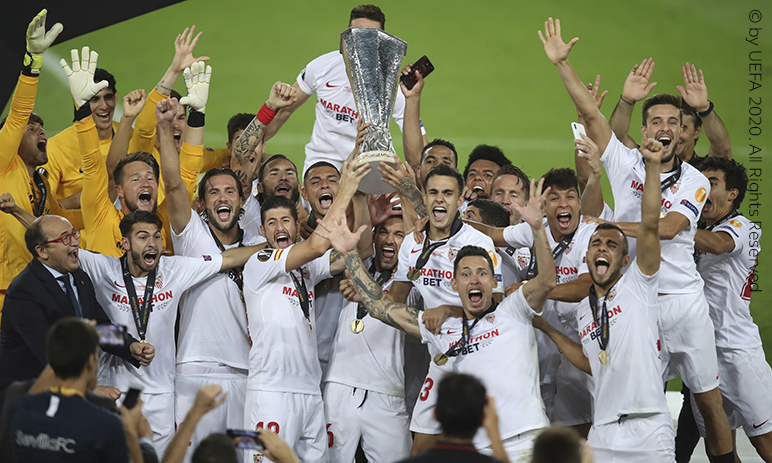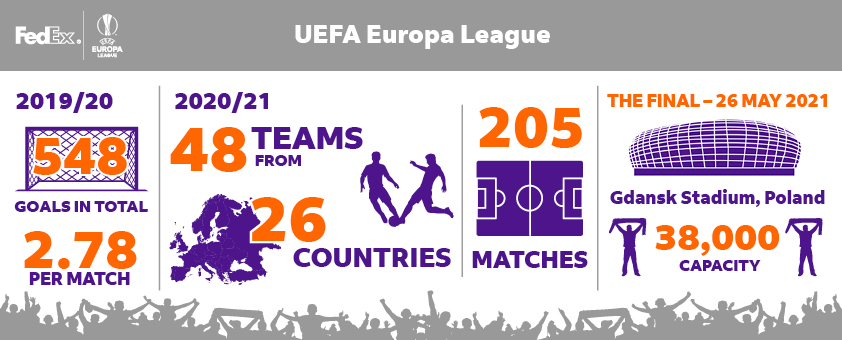 Keep on top of the busy schedule by following the UEFA Europa League match calendar on UEFA.com
FedEx Performance Zone
FedEx Performance Zone
Discover the peak performers in the UEFA Europa League. 
Every pass, every save, every goal! The FedEx Performance Zone is back to give you the clearest insight into how your UEFA Europa League heroes are performing, match by match. You can track, analyse and compare Europe's best using exclusive ingame data, and even pick out the top three players from your country to see how they rank in the FedEx Performance Zone.

It's exciting, it's packed with up-to-date detail and it's the best way to get your fix of football facts and figures in an instant.
Get up close with your heroes in the FedEx Performance Zone at UEFA.com right now!
GO TO FEDEX PERFORMANCE ZONE
---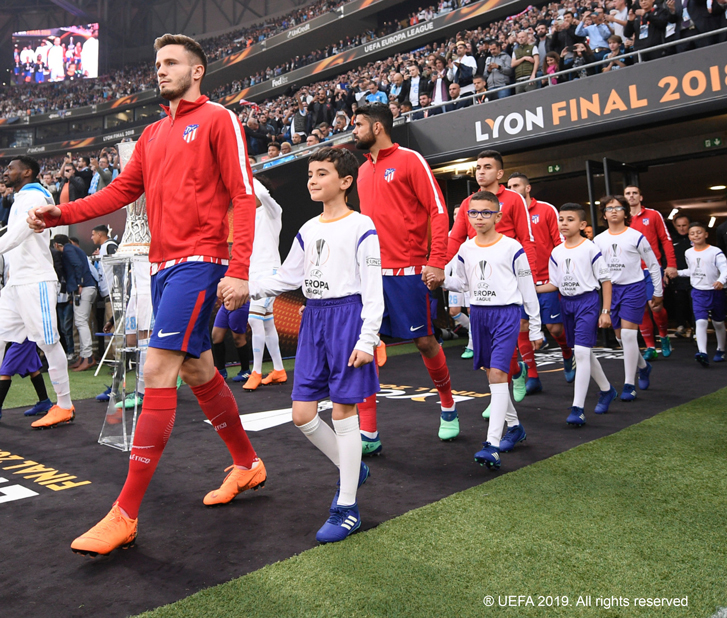 Today is the day to inspire — made possible by FedEx
It's every young football fan's dream: to step out onto the hallowed turf at the home ground of their beloved club. Walking side-by-side with their heroes as a roar of electric anticipation greets their entrance to a night of European football.
For six seasons, our European Player Mascots programme has connected over 1,000 children, from FedEx families, with their footballing icons. Facilitating an unforgettable experience, often described as their "best day ever!"
As the next generation settle in to watch another exciting season from home, why not inspire them to fulfil their future potential, by becoming a FedEx Player Mascot like these lucky fans? Creating a love for the game and memories that will last a lifetime.
---
Today is the day to experience
The coin toss is a key moment for captains and officials before kick-off at every football match. As proud Official Sponsor of the UEFA Europa League, we have offered many lucky guests across Europe the exciting possibility to deliver the Official UEFA Europa League Match Coin to referees before this intimate ceremony. A memorable way to experience a moment usually reserved for the game's brightest stars.
As a memento, our guests received an identical version of the match coin, with an accompanying commemorative certificate signed by the referee.
---
Official Logistics Partner of UEFA EURO 2020™
It is expected to be the largest tournament in its 60-year history in terms of host venues and global television audiences. The significant capabilities of the FedEx Express network, as well as skilled logistics personnel, will support the successful staging and delivery of the UEFA EURO 2020 matches across 12 host cities. Providing the opportunity to demonstrate the company's expertise to audiences around the world.
Not only will FedEx sponsor the flagship UEFA EURO 2020 tournament and 2019/20 European Qualifiers, our sponsorship of UEFA National Team Football will also extend to:
the 2021 UEFA Nations League Finals
the 2021 UEFA European Under-21 Championships
UEFA Futsal EURO 2022
the UEFA European Qualifier matches for the 2022 FIFA World Cup Qatar 2022™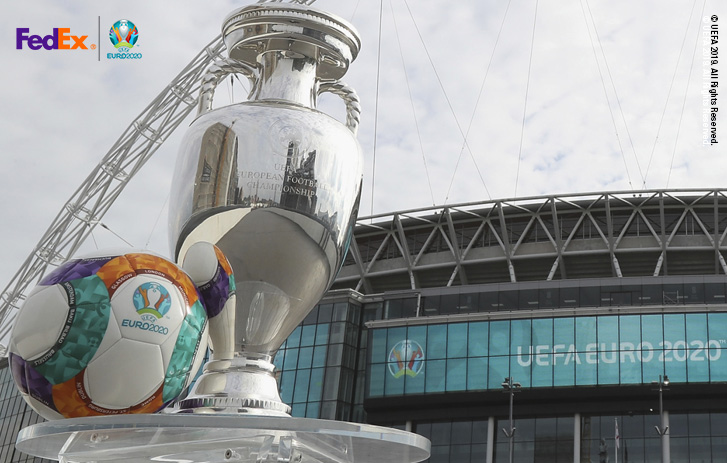 This exciting sponsorship between FedEx and UEFA further emphasises our network's scope and influence across Europe, while actively supporting UEFA EURO 2020 to connect people from diverse backgrounds across the region. Creating possibilities for fans, teams and nations while powering the significant logistics effort behind every UEFA EURO 2020 fixture, this sponsorship is an ideal fit for both FedEx and UEFA.
---
FedEx and Sport - an enduring partnership
At FedEx, we commit ourselves to being the very best at what we do, which is why we proudly sponsor some of the world's greatest sporting events including: the UEFA Europa League, UEFA EURO 2020, the ATP Tour, PGA TOUR, NFL and Joe Gibbs Racing.